Leo and Shannon.....Team Applebury?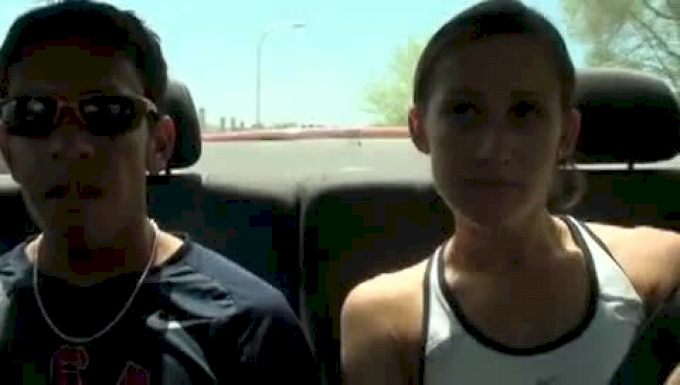 The group has changed, but one thing remains the same.....still no name. Shannon Rowbury, coached by John Cook, has now been joined by fellow Olympian Leo Manzano. This is probably the best man/woman duo in the US today, but these superstars need something catchy. A team name, something creative....put your thinking caps on and lets see your best ideas. Name them, cheer for them and watch them next week at the USATF Outdoor Championships!

Group names will be judged by the crew and the winner will received some gear from these Olympic standouts. All names need to be in by Sunday, June 21st. Don't forget, you gotta be logged in.