Brooks 2017 Inspiring Coach of the Year Gwen Robertson of Issaquah High School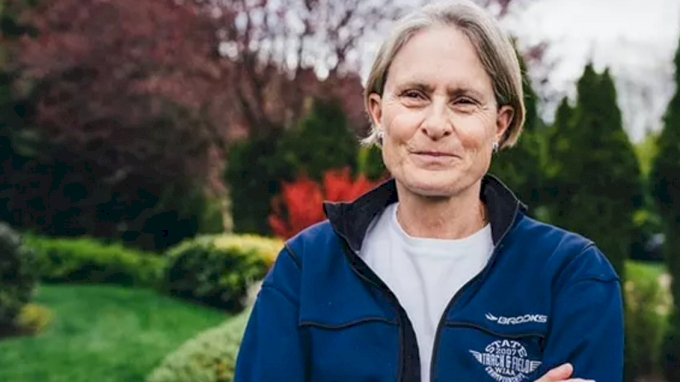 Nominate your coach here.
Gwen Robertson's coaching goes full circle. Thirty-three years ago when she started, she had no idea that her inspiring words and actions would give rise to new coaches. Today, more than 20 of her former athletes have given or now give back to the sport and to countless young runners as coaches themselves. One of her nominators wrote that "the greatest compliment a coach can receive is when a former athlete chooses to follow in their footsteps." Because of her boundless energy and ability to help kids discover their own passions, Gwen is a lifelong mentor for her runners as she cultivates the next generation of leaders and positive role models. For good reason, Gwen was the 2016 Washington state girls cross country coach of the year and was inducted into the 2017 Washington state coaches hall of fame. Through inspiring future generations to lead and by passing the torch of mentorship and lifelong service to the sport of track and field, we're happy to make Gwen our next Brooks Inspiring Coach of the Year.