ON THE RUN: Foot Locker Champ Dylan Jacobs, Coach O'Malley | Ep. 67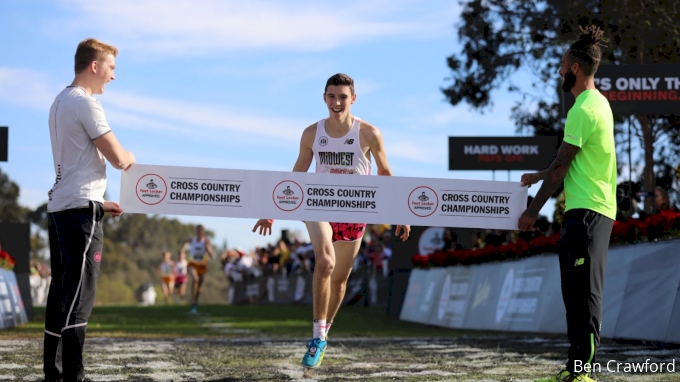 Sandburg High School's John O'Malley is the only coach in history to produce two Foot Locker National champions: Lukas Verzbicas, who won back-to-back titles in 2009 and 2010, and now Dylan Jacobs, who was the surprise victor last weekend in San Diego after placing 13th at NXN.
Listen to this podcast on Soundcloud here.
Highlights:
1:12 - Coach John O'Malley on building the Sandburg program, being the first coach to mentor two Foot Locker champions
4:00 - Dylan Jacobs on running journey from middle school to making the Sandburg varsity seven and now, winning a national title
7:59 - Dylan Jacobs on choice to race both NXN and Foot Locker; Jacobs and Coach O'Malley on overcoming disappointment at NXN to win Foot Locker
15:17 - Dylan Jacobs on Danny Kilrea and Zach Kreft, his in-state rivals and future teammates at Notre Dame
17:35 - Dylan Jacobs and Coach O'Malley on staying confident without a perfect season
22:21 - Dylan Jacobs explains his finish-line celebration, created with help from Lukas Verzbicas
24:14 - Dylan Jacobs on big goals for senior track season
25:15 - Dylan Jacobs explains why he committed to Notre Dame
27:02 - Dylan Jacobs, Coach O'Malley reflect on toughest workout, typical week of training during the cross country season
33:59 - Coach O'Malley on what influences him as a coach
34:32 - Dylan Jacobs on the athlete that has influenced him the most
35:50 - Dylan Jacobs and Coach O'Malley predict who would win in a race between Katelyn Tuohy and Claudia Lane