On The Run with Christian Coleman, 60m World Record Holder | Ep. 72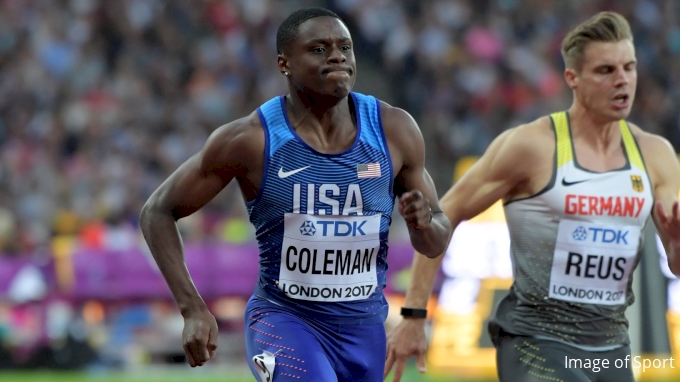 No one expected Christian Coleman to break the world record in the 60m last weekend at his season opener -- least of all Clemson meet officials or USADA, who put the world silver medalist on a wild goose chase on Saturday night to link up with a representative for a drug test to ratify the record. The 21-year-old dishes with Kevin and Jojo about his 6.37 world record, his thoughts on Usain Bolt's chances in soccer and whether or not he thinks of himself as an underdog in this exclusive interview.
Listen to this podcast on Soundcloud here.
Highlights:
1:30 - Christian reflects on his new world record and what it means for the season ahead
2:40 - Christian discusses whether or not the record might be ratified, and describes how he had to drive out to Atlanta that night to do his drug test
7:38 - Christian discusses the differences between training as a professional vs. training for the NCAA system
11:26 - Christian on whether or not he's a favorite this year
11:55 - Christian reflects on the 2017 world 100m final, where he earned the silver medal behind Justin Gatlin and ahead of Usain Bolt
14:55 - Christian is confident he can run faster than 6.37
15:47 - Christian talks about his 4.12 40-yard dash and the differences between track speed and other sports' speed
18:35 - Christian talks about whether or not Usain Bolt could make it in pro soccer
19:49 - Christian on his childhood sports and what he would do professionally if he weren't a track athlete
21:00 - What was it like to race Usain Bolt in his final world championship?
23:20 - Kevin and Jojo discuss Coleman's record and other track news of the weekend, plus some races to look forward to!