Music City Distance Carnival's Tribute To Geoffrey Cheruiyot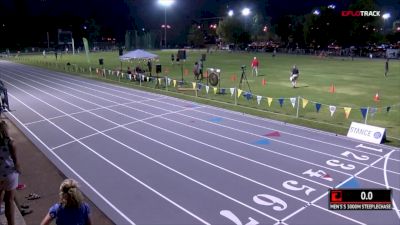 Middle Tennessee State runner Geoffrey Cheruiyot, 23, was slated to compete at this past weekend's Music City Distance Carnival in the 3000m steeplechase. The 2017 Conference USA champion set his personal-best time, 8:48.73, last April, and was looking forward to continuing his season in Nashville after graduating with his bachelor's degree last Wednesday. He wouldn't make it to the starting line this time. Cheruiyot passed away the next day in a terrible car accident.
To honor him, the Music City Distance Carnival observed 70 seconds of silence while letting the race clock run, allowing spectators to envision Cheruiyot racing at his PB's average lap pace during the steeplechase.
To all who knew Geoffrey, we send our sincerest condolences.