Ato Boldon: Sydney McLaughlin And Edrick Floreal Have Parted Ways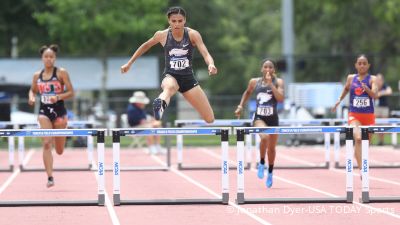 In this exclusive interview, Ato Boldon tells FloTrack he's heard Sydney McLaughlin has parted ways with her college coach, Edrick Floreal. He also breaks down the importance of her signing with WME and predicts her potential future competing in multiple events.
Earlier this week, we reported that McLaughlin signed with William Morris Endeavor, a Beverly Hills-based talent agency that represents many Hollywood stars such as Denzel Washington, Emma Stone, and Ben Affleck, as well as high-profile athletes like Serena Williams, Cam Newton and Novak Djokovic.