On The Run: NAU's Tyler Day, Matt Baxter and Peter Lomong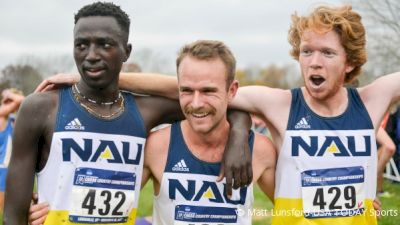 The NAU trio discusses their quest for a three-peat, preparations for regionals, the rivalry with BYU, the best hair on the squad and more!
2:30 - Matt explains how they approach a race they don't "need" to win
4:30- Does Matt feel like other teams key off NAU during races?
6:00- Tyler explains why he thinks he will be booed in Provo
7:30 - Matt evaluates the different hair choices of his teammates and selects who he thinks has the best locks on the team
10:35 - Peter Lomong crashes the show!
13:45 - Tyler explains the what the team does two days before an important race
16:00 - Gordon and Kevin explain which region they are most interested in watching
18:00 - Gordon tries to predict which athletes will sit and which will race at Friday's regionals
Watch Matt, Peter and Tyler at the Mountain Regional on Friday live on FloTrack