Hobbs Kessler Runs Faster Than HS & NCAA 1500m Record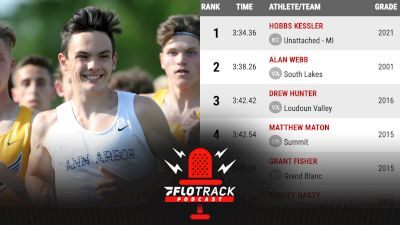 Ann Arbor native Hobbs Kessler, who attends Community School -- a public magnet school -- achieved the miraculous on Saturday at the Portland Track Festival, absolutely shattering what seemed-to-be the nearly unbreakable high school 1,500m record once set by Alan Webb in 2001 in 3:38.26, securing the prolific performance of 3:34.36, currently the No. 16 best time in the world.
Kessler re-set the American Junior Record, hit the U.S. and Olympic Trials standard, broke the 20-year-old high school national record, and what's crazy enough ... he even ran faster than the NCAA record that was re-set this year by Notre Dame's Yared Nuguse in 3:34.68.