Event Hub
Top 5: Day 6, Aug 8 at 2012 London Olympic Games
Top 5 Recap: Day 6 at 2012 London Olympic Games
August 8, 2012 | London, UK

Day 6 Full Results | Photos

1. USA 1, 2 in Men's 110H!!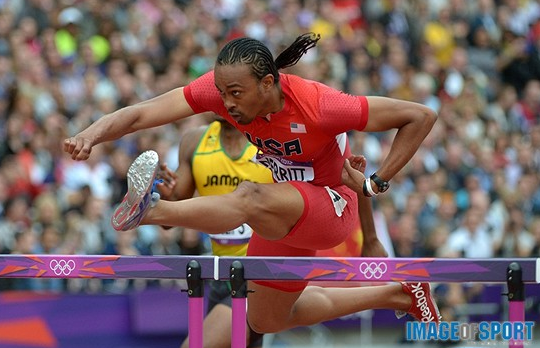 Aries Merritt and 2011 World Champion Jason Richardson took the men's 110H by storm when they swept the gold and silver in the final!  The performance was a personal best for Merritt who's been on a roll this season running 12.93 for the past three races and 12.94 in the semi-final. He clocked in at 12.92, a personal best for the gold medalist. 

Men's 110H recap/results


2. Gold for Felix!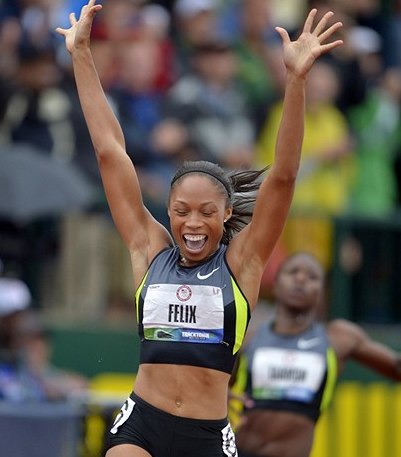 Allyson Felix finally got her first 200m Olympic Gold today in the 200m final! Felix took down Shelly-Ann Fraser-Pryce of Jamaica for the win in 21.88! Her teammate Carmelita Jeter came away with the bronze. 

Women's 200 results/recap


3. USA Bronze and Silver in Long Jump!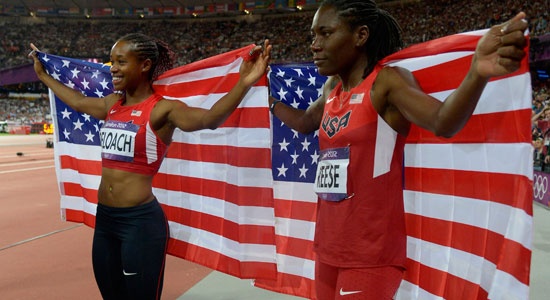 Brittany Reese came into the competition ranked #1 in the world and a 2 time world champ in the long jump, however she had never won an Olympic Gold. In 2008 Reese was ranked #5 in the world and place the same in the Beijing Games. This year in London, on jump #2, Reese hit the mark (7.12m) that would give her the Olympic title. Janay DeLoach came in ranked #7 in the world and had only competed at one major global outdoor championship (Daegu in 2011 where she finished 6th). On DeLoach's 5th jump she hit her mark of 6.89m that would end up giving her the Silver medal. Elena Sokolova of Russia nabbed the Silver with a jump of 7.07m.

Women's LJ results/recap


4. Jenny Simpson Misses 1500m Final




It was not Jenny Simpson's day in the women's 1500 semi-final. Simpson finished last in heat 2 after not being able to respond in the final 300 meters of the race. She will not advance to the final. 

Jenny quote on failing to qualify for the final (recap below): 
"There was nothing wrong, I was in good shape. I felt good. I just ran really poorly."

"Two days ago I scared everyone and I cut it too close (in round 1). I am in good enough shape, but I have to realise there are more components to racing than putting one foot in front of each other."

Women's 1500 results/recap


5. Eaton Leads Men's Decathlon in Day 1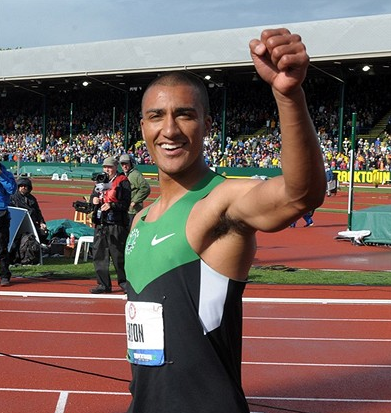 It was not a bad start to the men's decathlon as Ashton Eaton commanded the lead from the beginning after leading the scores of day 1 by over 200 points. Tomorrow, the decathletes compete in the final five events of 110H, discus, pole vault, javelin, and 1500m.  

Men's Decathlon results/recap