Event Hub
GIRL'S NXN UPDATES - 2012 Girl's NXN Live Updates
    NXN Girl's Championship Race


2012 Nike Cross Nationals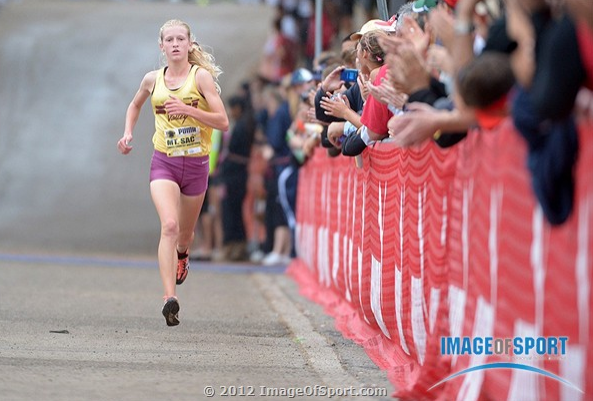 Boys Updates | Girls Updates | Boys Race Video | Girls Race Video

NXN Schedule:
9:00am PST: Community Race
10:05am PST: Girl's Championship Race
11:35am PST: Boy's Championship Race

NXN Records:
Girls: Chelsey Sveinsson, 17:26.9 (2008)
Boys: Futsum Zeinasellaissie, 15:03 (2011)

Girl's Preview can be found here.

The Individual Favorites:
1. Sarah Baxter - One of the greatest prep cross country runners of all-time, she's the defending NXN Champion and has set the course records at Mt. SAC and Woodward Park this year.

2. Mary Cain - High school record holder at 1500m (4:11), she recently paired up with the legendary Alberto Salazar; placed 6th last year.

3. Amy-Eloise Neale - Fouth visit to NXN. She's placed 14th, 3rd, and 5th in the last three trips. Personal bests of 4:43 for the mile and 10:27 for 3200m.

4. Wesley Frazier - It's her first trip to Portland, but her track personal bests make her a threat. She's posted 4:42 for the mile, 9:38 for 3k, and 16:46 for 5k.

5. Hagen Reedy - Another Californian who's run 10:21.68 for 3200m and 17:10 at the CIF California State XC Championships (for reference, Baxter ran 16:40).

The Team Favorites:
1. Fayetteville-Manlius - The six time defending NXN championships are going for lucky number seven.

2. Great Oak - The California State Championships have had an incredible pack all year.

3. Southlake Carroll - The Texas and NXN South Regional champions.

4. Saratoga Springs - NY Federation Champions and second to FM at the NYS Championships and NXN NY Regional Championship.

5. Pennsbury HS - The Pennsylvania and NXN NE Regional Champions.

Past NXN Results: http://flo.mx/UyrgDv


---
AND THEY'RE OFF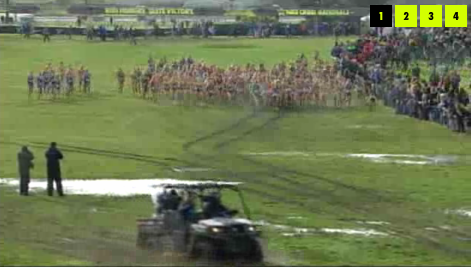 There are some small puddles at the start.

---

NY Federation Champion Bella Burda is out in the lead. She doesn't want to get stuck in the mud.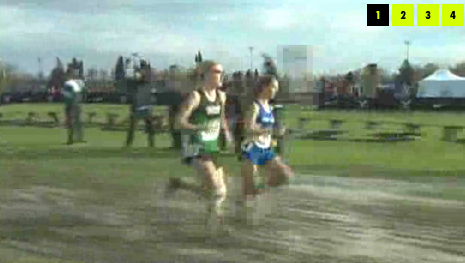 ---

We're almost through a mile and FM is already killing it. They're up by 175 points on second place Carroll. Baxter is hanging back from the front pack.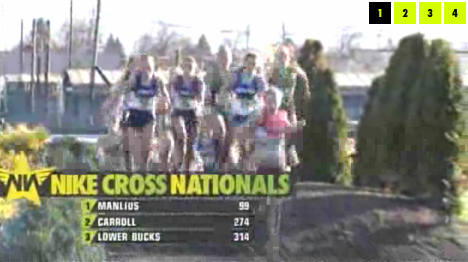 ---

Maddie Perez is out front, but Katie Knight and Sarah Baxter are right behind. You can never count out Knight at NXN. FM has 44 points followed by Carroll and Wilmington.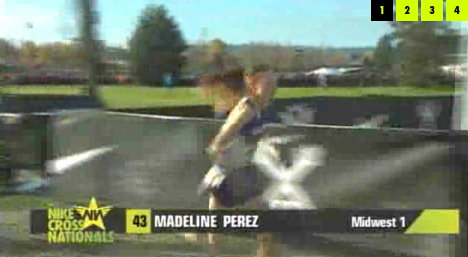 ---

Baxter goes to the front much earlier than last year. She's all business right now. Right behind her is Mary Cain. She doesn't want Baxter to get too far away. If she's in range, you have to think she'll kick for home.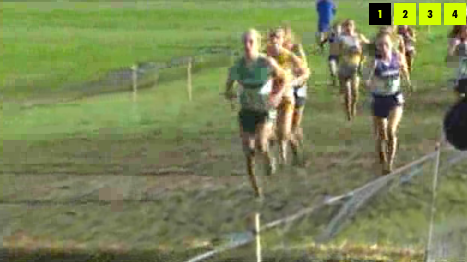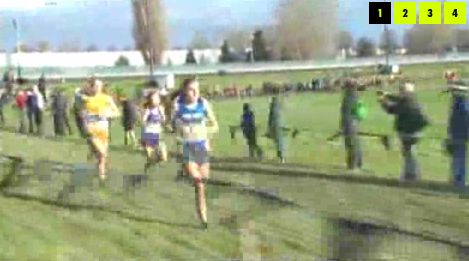 ---

Things that are still the same: FM is KILLING it and Mary Cain is stalking Sarah Baxter. Katie Knight is hanging tough in third.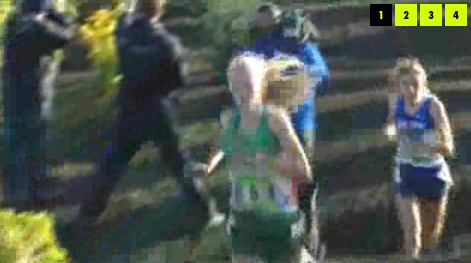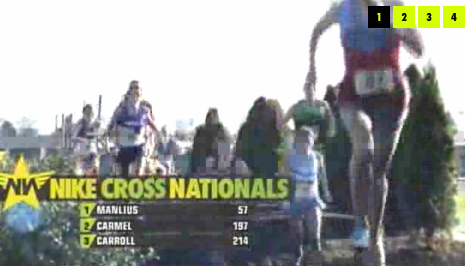 ---

Baxter has a seven second lead over Cain.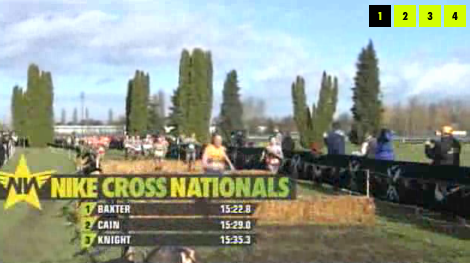 ---

BAXTER HAS BROKE IT OPEN. It looks like Sarah Baxter is going to defend her title!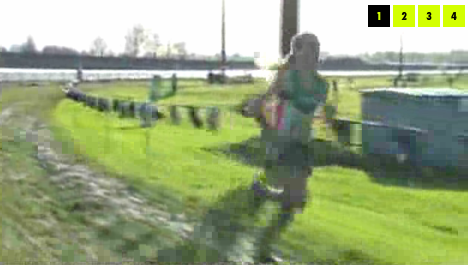 ---

Baxter is your champion! Cain closed hard to take second. Knight in third - HUGE race for her.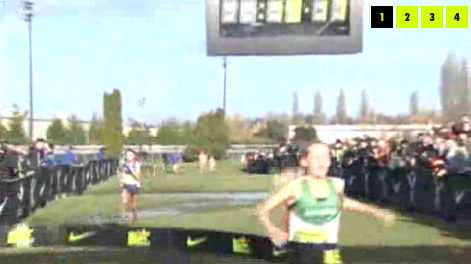 ---

Jenna Farrell just finished as Fayetteville-Manlius has all five runners in. We'll wait for the team scores, but it should be FM's seventh straight team title. Dynasty.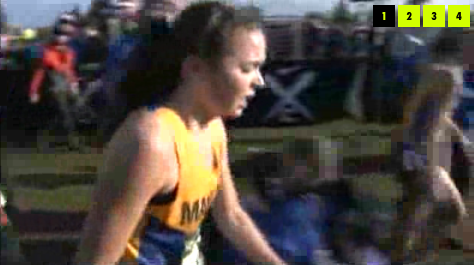 ---

It's time for a little mud bath.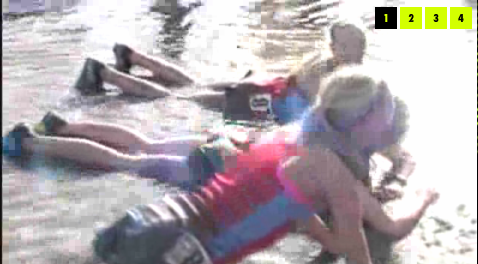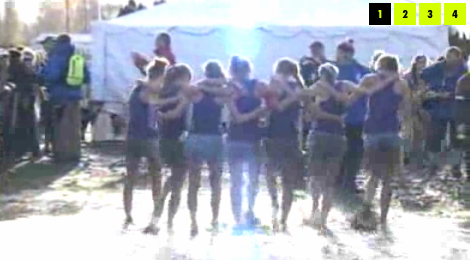 ---

FM is doing victory strides? Hey, you can't question the seven time champions.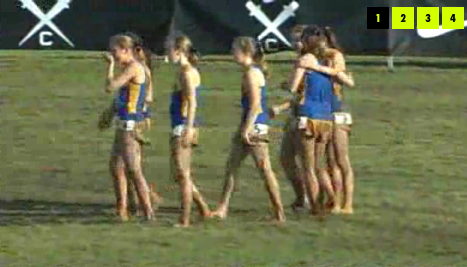 You know it's really bad on the course when someone has to cut your shoelaces to your spikes off.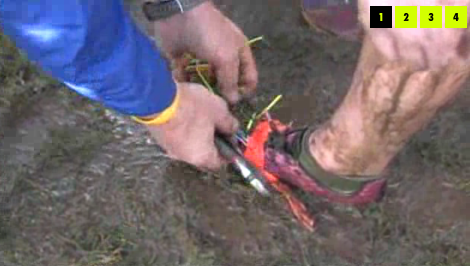 ---

Katie Knight is clutch. She hasn't finished worse than third in any race this year.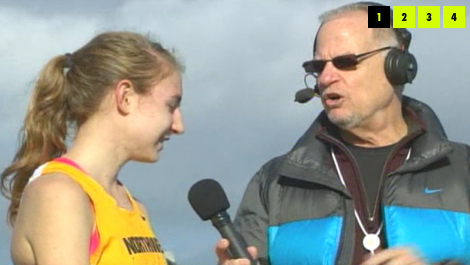 ---

"Look for out Call me Maybe video on youtube," says the muddy Wayzata girls. Here's to you, ladies.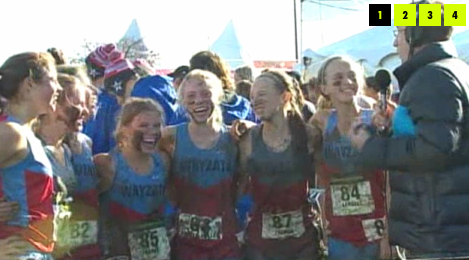 ---

New York puts three teams in the top five. HUGE run by Aurora HS from New York. They were a distant third behind FM and Saratoga at the NXN NY Regional, but finished fourth today. Why does NY have their own NXN region?