USATF
USATF Board Member Jim Estes Files Lawsuit Against USATF, CEO Max Siegel
USATF Board Member Jim Estes Files Lawsuit Against USATF, CEO Max Siegel
The lawsuit was filed in Marion County Circuit Court in Indiana on September 1.
Sep 8, 2023
by Cory Mull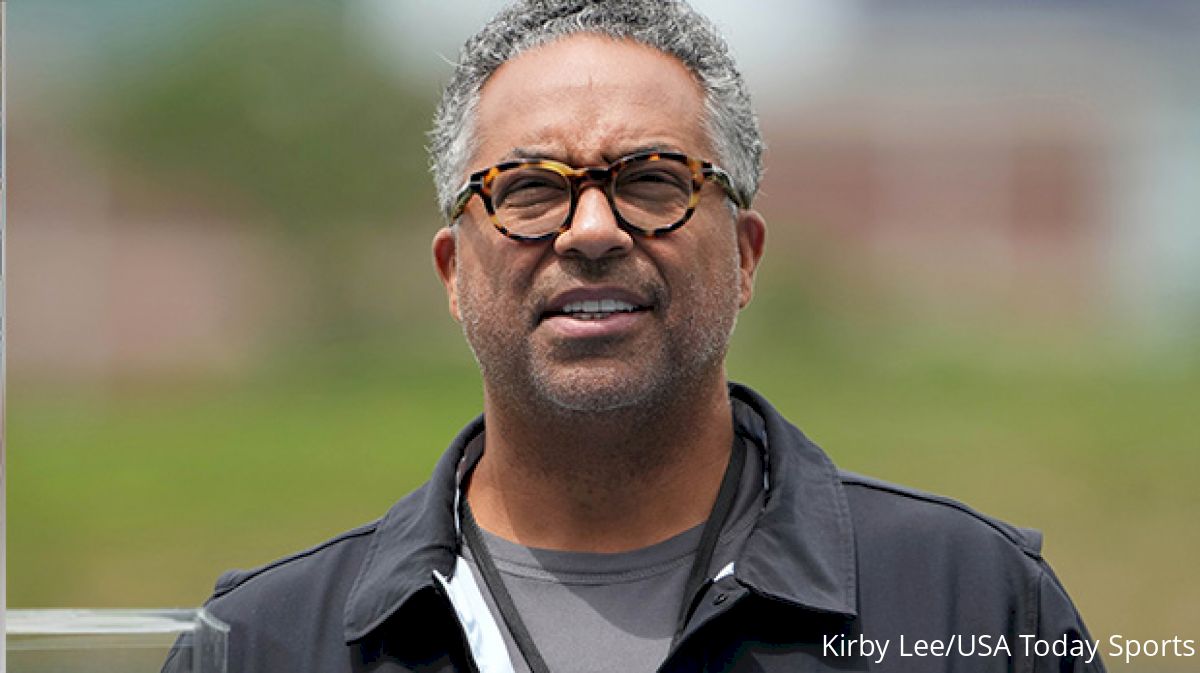 At this time last week, USA Track and Field board member Jim Estes was busy filing a lawsuit in Marion County Circuit Court against USA Track and Field CEO Max Siegel for defamation per se and invasion of privacy, along with additional counts of negligence against USATF COO Renee Washington and USATF for their public statements made against Estes regarding a failed bid by the Chattanooga Sports Commission to hold the 2024 U.S. Olympic Marathon Team Trials.
Estes, a member of the USATF Board of Directors since January of 2021, is alleging that his professional reputation is at stake.
Only two cities made bids to host the U.S. Olympic Marathon Team Trials, and USATF ultimately decided on Orlando on Nov. 8, 2022, after disqualifying Chattanooga following Estes' involvement.
In a letter that was received on November 8, 2022, Siegel stated to the Chattanooga Sports Commission that the organization's failed Team Trials bid was "due to Estes' involvement," and that "the circumstances were neither created by USATF nor condoned by USATF."
Estes alleges in his lawsuit that Siegel "publicly stated that Estes did not disclose his involvement with Chattanooga on his COI Disclosure," which he rebuffs, and that Washington did not properly review and failed to act on his original COI Disclosure, which began the situation from which this lawsuit stems.
This all began in May of 2022. It was then that Estes, who was a staff member at USATF for 11 years up until 2016, became a consultant for the Chattanooga Sports Commission, which was planning to place a bid to host the 2024 U.S. Olympic Marathon Team Trials. Runner's World reported in December that Estes only stood to make less than $8,000 for his consulting work.
Estes' lawsuit entails that after he became a consultant for Chattanooga, he then sent an Code of Ethics Conflict Reporting Statement (COI Disclosure) to Washington and Mike Conley, who is the chair of the USATF Board of Directors, issuing his involvement and noting that he would "recuse myself" from decisions made by the board if they related to the Olympic Trials in Chattanooga.
Estes ultimately did send multiple disclosure statements, including an original in May and an updated statement in July (and another in August), which outlined his new role as COO of USA Badminton. Washington disclosed these conflicts to the USATF Ethics Committee and the United States Olympic & Paralympic Committee. In August, Washington gave approval for recommendations for the "Chair of the Ethics Committee" as it pertained to Estes.
It wasn't until September, however, when things escalated.
Estes attended a USATF site visit to Chattanooga. According to Runner's World, a USATF staffer, Adam Schmenk, "raised concerns" about Estes appearance at the site visit, and he was asked to leave. In Estes' lawsuit, he outlines that Siegel and Washington "made the decision that Estes could not be involved with Chattanooga" during the visit. Estes left the site visit.
On Sept. 27, Estes outlined that USATF notified USOPC of his involvement with Chattanooga and from that point USOPC opened up an investigation.
On October 25, USATF disqualified Chattanooga's bid due to Estes' involvement. Orlando was named host city of the U.S. Olympic Marathon Trials on November 8.
FloTrack reached out to Estes' lawyer, Brock Hagerman, and USATF, which has provided a statement regarding the lawsuit below:
"We are shocked and deeply saddened to learn of the claims filed against USA Track & Field and our leadership. We vehemently reject the baseless allegations presented in this lawsuit. Ethical sport decisions made by USA Track & Field and the United States Olympic and Paralympic Committee should not be weaponized. We intend to whole-heartedly and vigorously fight this lawsuit, and we will not allow this action to distract from the historic trajectory of USATF and Team USATF under Max and Renee's leadership."
On Saturday FloTrack reached Hagerman, who reaffirmed that Estes was bringing suit to Siegel, Washington and USA Track and Field because he feels his reputation is at stake as a board member, along with his professional acumen in the distance running community.
"We stand by everything in our complaint," Hagerman said. "He's been in distance running for decades. It's his profession ... the purpose of this lawsuit is to reestablish his reputation in the sport. Jim has a sterling reputation and ethical behavior."
Hagerman said the lawsuit was his last option.
"Jim has tried to work this out amicably," he said. "Resorting to a lawsuit is the last option. Jim is down to the point where the right thing hasn't happened as it relates to him. He's been under attack, including his position on the board."
Hagerman said the Long Distance Running Division of the USATF remains confident in Estes' ability as a board member.
As to what happens now, Hagerman said, a set of actions will now take place in the litigation process. He said USATF and the suit's defendants have been served, so now "procedural timelines need to be met by both parties."
Hagerman said Estes is "seeking to clear his name," which is "the No. 1 priority." But beyond that, he will be seeking compensatory and punitive damages, along with other requests.
"Jim has been damaged, professionally speaking," Hagerman said, "by USATF's actions."