2023 Prefontaine Classic
Joe Kovacs Edges Ryan Crouser For Diamond League Men's Shot Put Title
Joe Kovacs Edges Ryan Crouser For Diamond League Men's Shot Put Title
American Joe Kovacs bested world champion Ryan Crouser by less than an inch to win the men's shot put at the Diamond League Prefontaine Classic.
Sep 17, 2023
by Joe Battaglia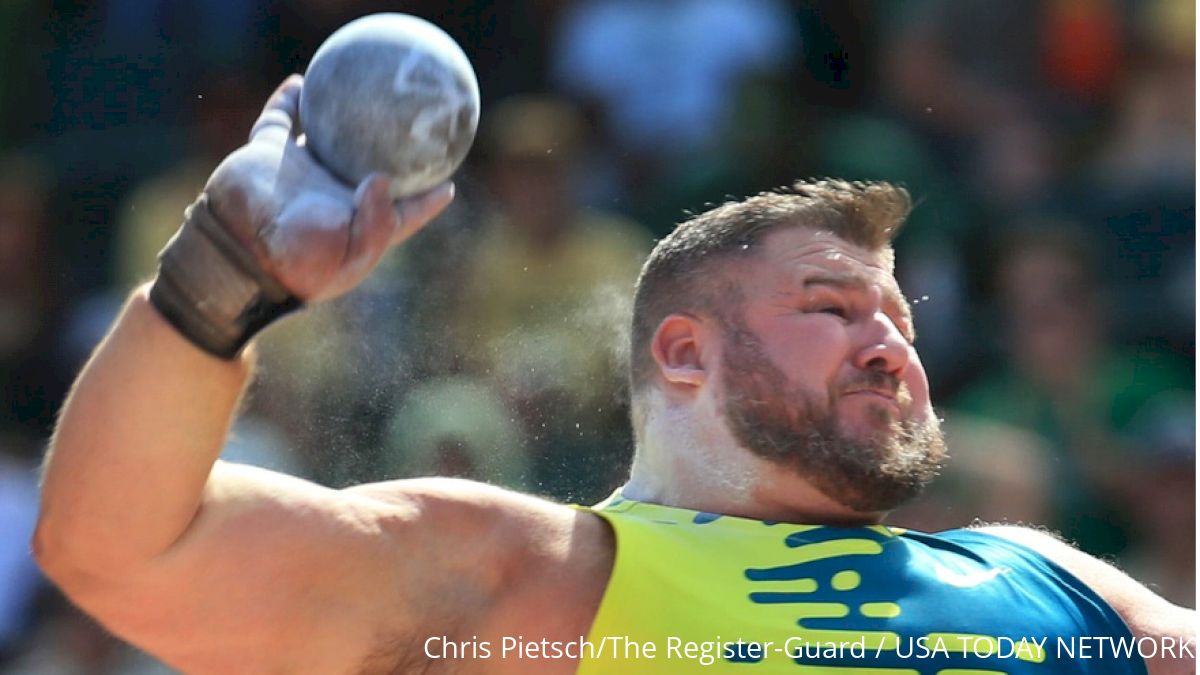 EUGENE -- American Joe Kovacs bested world champion and world record holder Ryan Crouser by less than an inch to win the men's shot put at the Diamond League Prefontaine Classic at Hayward Field.
"This whole season's been tough," Kovacs said. "First time being a dad, especially with twins, it was a crazy year and I'm glad to finish strong. The whole year I feel like I've been foul-tipping and missing everything, and I'm glad to come today and finally get behind the ball and make it go a little farther. I think there's more there but it's a great way to go into the off-season. I'm kind of hungry."
It seems unfathomable that a competition of throwing strength between a man who can squat close to 900 pounds against another behemoth standing 6-foot-7 and 320 pounds could be decided by about the length of two staples. But that is exactly what unfolded here between these two longtime rivals and teammates.
"We've been going back and forth for seven years now," Crouser said. "He's a great competitor and phenomenal at his age to still be at his all-time best, so Joe's a super impressive athlete, just the longevity of his career and the consistency is really second to none. If I'm going to lose to somebody, I'm glad it was a fellow teammate on Team USA."
Say hello to 2023 Diamond League champion, @JoeKovacsUSA! 👋

Joe Kovacs throws 22.93m in the men's shot put to close out the track & field season. #EugeneDL pic.twitter.com/ETYWxHo9tR

— NBC Olympics & Paralympics (@NBCOlympics) September 17, 2023
Crouser, who last month won gold at the World Championships in Budapest after being diagnosed with two blood clots in his leg, set the early tone as expected with a second-round throw of 22.91m/75-2.
But Kovacs, the Worlds bronze medalist, was up to the challenge and launched the orb a season-best 22.93m/75-2.75 in Round 4 to take the lead.
Crouser fouled his fifth attempt and his final chance to steal the win fell just short, landing out at 22.86m/75-0, giving Kovacs his third Diamond League trophy.
"Ryan's always gonna be in shape. Ryan knew I was in shape the whole year but my form hasn't been perfect just because I haven't had the reps -- haven't had the sleep -- but I think he knew I was ready in those warm ups. I'm never gonna count Ryan out, I thought he might have got me in the last throw but I've been ready to come back too. I'm in pretty good shape right now. This is the third Diamond League trophy so it's always fun to put something next to the other two on the shelf."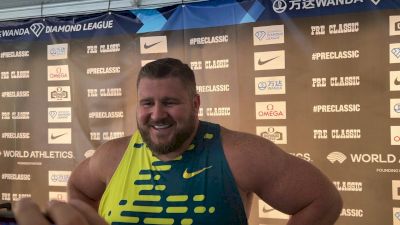 All things considered, Crouser said that he was pleased with how the season unfolded.
"Super happy with the season," he said. "Had a lot of adversity this year that really wasn't planned -- not that it ever is. Wasn't expecting the issues that I had but I feel like I battled through it really well. I was overall really happy today with my performance.
"Coming in, 22.90 would get second, I never would have guessed that. Hats off to Joe, he threw really really well, especially considering he's been traveling and stuff. Really impressive performance today by Joe but happy with my consistency and really solid series today. Left it all out there for the last meet of the year."
Tom Walsh of New Zealand finished third with a second-round throw of 22.69m/74-5.5.