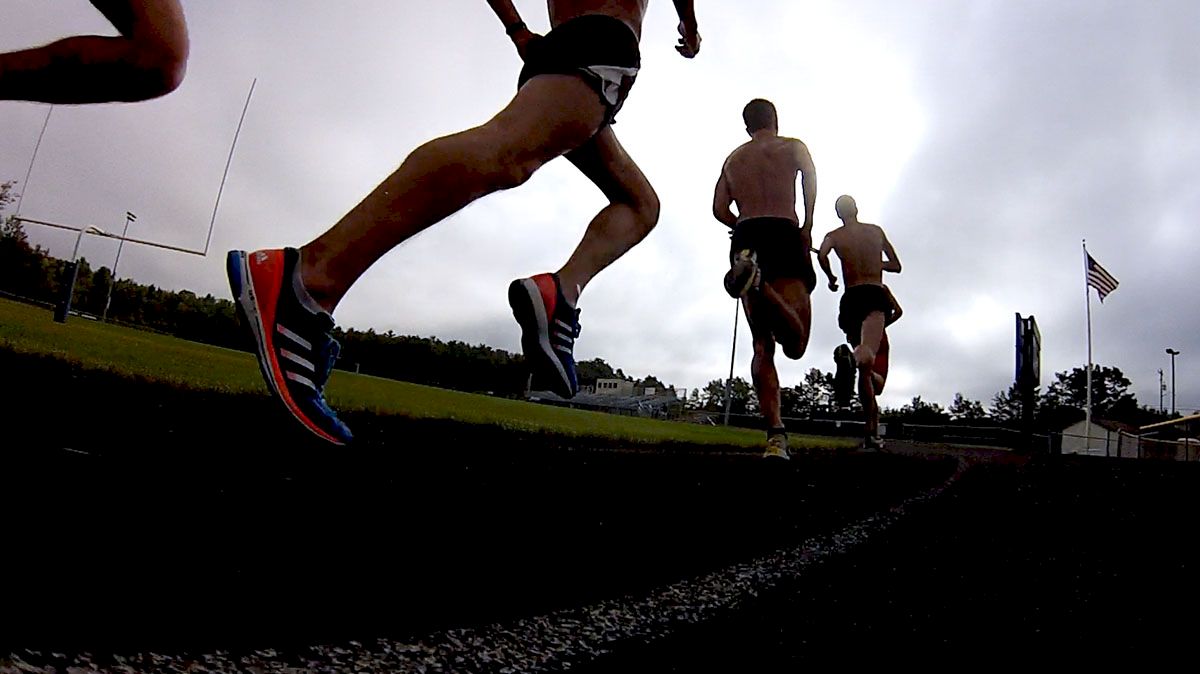 Elite 50: Palos Verdes HS Boys Road to Success
The story of national success for the Palos Verdes High School cross country team is much different from the path taken by most programs. The school located a stone's throw from the beach in beautiful Palos Verdes Estates, California had established a tradition of excellence that was broken up in 1991 by the school's closure. PV was reopened in 2002 and with the hard work of a group of dedicated coaches, the Sea Kings are again a state and national contender.
The first go-around of success for Palos Verdes came when Joe Kelly took the helm of the team in 1981 and made a great impact on the California cross country scene throughout the decade. Palos Verdes won six CIF-Southern Section titles in the 80's and the first three girls California state championships when the meet was established in 1987.
Kelly set the precedent for California teams to travel and face top out-of-state competition.
"He began taking his teams to the Manhattan Invitational to settle the debate over national rankings and east coast versus west coast supremacy," said current Sea Kings coach Brian Shapiro, who ran for Kelly at Peninsula High School.
In 1991 Palos Verdes closed due to declining enrollment, folding a program full of tradition and success under coach Kelly. Kelly moved on to coach at neighboring Peninsula High School while PV's doors stayed shut until 2002, when overcrowding became an issue in the area and the school district reopened the campus.
The task of rebuilding the cross country team was a difficult one but it was willingly taken on by a man familiar with the sport's challenges – 1988 Olympic 1500 meter finalist Jeff Atkinson – who took the lead along with two on-campus teachers to revive a once-proud running tradition.
The very first season was especially difficult as there were only freshmen and sophomores on campus and the team did not compete in varsity competition. The team improved considerably over the following few years but it was not until 2006 that Palos Verdes was once again competitive.
Some of the program's early stars have played a considerable role encouraging new generations of students to explore the sport of running.
"Runners like Fawad Khan, Rebecca Mehra and Jonah Diaz have made a big impact locally because the community is constantly reading about them in our local papers," said Shapiro. "When a kid hears that Fawad ran a 4:09 mile, they are truly impressed as most high schoolers have some grasp as to what a timed mile is like."
Overcoming adversity of the past only makes the current wave of success for the Sea Kings even sweeter.
Ranked 11th in the Flotrack Elite 50 rankings, the current crop of Palos Verdes harriers is among the best in school history. Six of the team's top seven are seniors who have plenty of big meet experience from the past. Current stars Jonah Diaz, Justin Unno and others were forced into varsity action as sophomores two years ago and achieved success doing so, winning a state title and earning a berth to Nike Cross Nationals.
"They made a conscious decision back as freshmen that they wanted to stick together and work hard," said Shapiro. "They are mature and focused and don't let anything get in the way of their training. If you can do that for a couple of years, you get real good."
With early season wins at the Seaside Invitational and home Palos Verdes Invite, the Sea Kings look to be in good position to race well at key late season invitationals like Mt. Sac. Diaz has established himself as a bona fide front runner having won each of his races this season, including a record 9 minute, 48.93 second run on the brutal two-mile PV home course.
Despite the high rankings and national attention, the training and racing plan for the Sea Kings will not be greatly altered.
"Our training plans and race selection are very similar to what we do each year," Shapiro said. "Since California is such a competitive state, we have to be running at our best for our sectional meet and State. It is foolish to attempt to look beyond the state meet."
PALOS VERDES ELITE 50 PAGE