Drouin and Huntoon Named Regional Honorees
Drouin and Huntoon Named Regional Honorees
Jun 4, 2012
by FloTrack Staff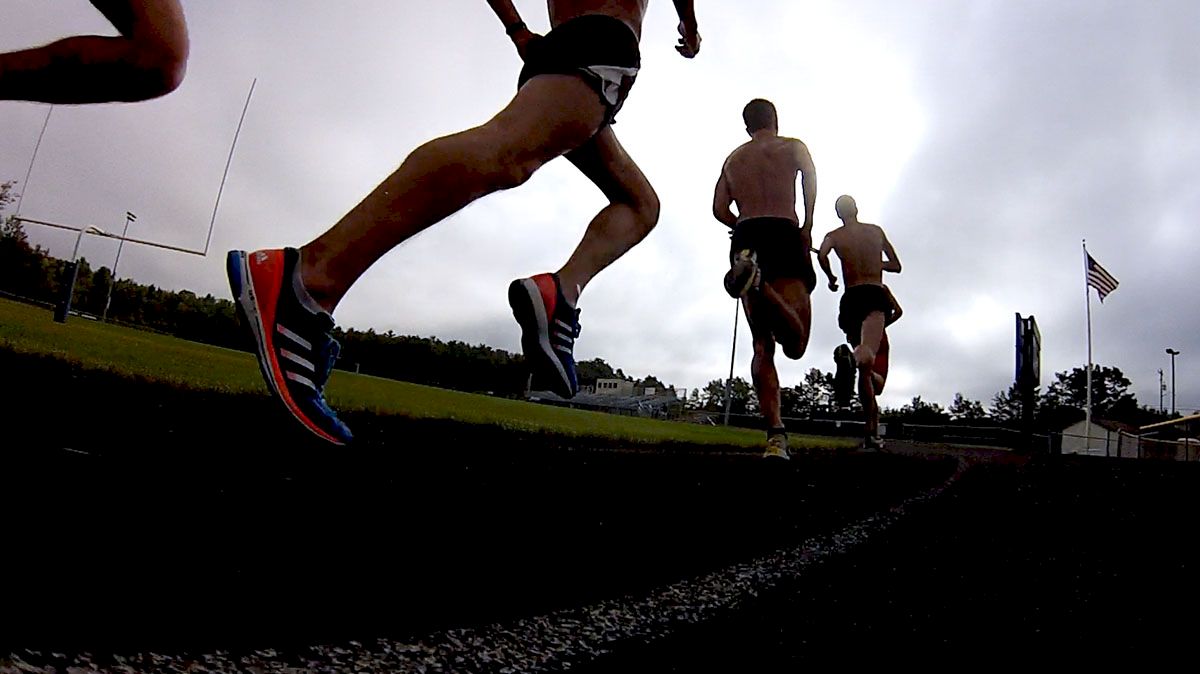 FOR IMMEDIATE RELEASE
May 31, 2012
Track and Field contact - Kyle Johnson (krj@indiana.edu)


Drouin and Huntoon Named Regional Honorees

BLOOMINGTON, Ind. - Derek Drouin and Associate Head Coach Jeff Huntoon have been honored as the best of the year in the Great Lakes Region by the United States Track and Field and Cross Country Coaches Association. Drouin is the USTFCCCA Great Lakes Region Field Athlete of the Year, and Huntoon is the USTFCCCA Great Lakes Region MenÂ's Assistant Coach of the Year. Huntoon wins the award after taking the honor during the indoor season, and Drouin claims the regional award for the fourth time in his career.

Indiana track and field director and head coach Ron Helmer said that DrouinÂ's accomplishments this season are amplified by the fact that he missed indoor season and last outdoor season while recovering from a foot injury. He also said that HuntoonÂ's work with IndianaÂ's sprinters and jumpers have made the Hoosiers a much more balanced team.

"Derek is an elite competitor, and his return from injury has been remarkable," said Helmer. "When you consider that a year ago Derek was in recovery at this time from surgery, it is a testament to his hard work that he is back on top. His season is still going, and we should be watching him in London in August."

"We have had a very balanced effort this year, and it is wonderful to be heading to the NCAA meet with multiple jumpers, sprinters and distance runners. Jeff's work with our sprinters and jumpers has elevated our program to a national level, and due to our balance, we have the ability to compete with the best in the nation."

A junior from Corunna, Ontario, Drouin has cleared 7-7 (2.31m) in the high jump this season, an Olympic "A" standard and the all-time Big Ten record, and sits second in the collegiate ranks this season. Took Big Ten and Penn Relays titles this year and scored at the Big Ten meet in the javelin.

IndianaÂ's sprints and jumps coach will send five athletes and a relay to the NCAA finals site in Des Moines for the seventh-ranked Hoosiers. Huntoon is the coach of high jumpers Drouin and King that took first and second at the Big Ten Championships. Kind Butler was the winner of the 200 meters at the Big Ten meet and enters the NCAA finals as the No. 3 seed. Huntoon also has two triple jumpers headed to Des Moines, in Olu Olamigoke and Rex Parker. His athletes scored 64 of IndianaÂ's 115 points for third place at the Big Ten meet.

Indiana heads to Des Moines, Iowa this week for the NCAA Championships on June 6-9. For complete coverage of all things IU track and field, stay tuned to IUHoosiers.com.