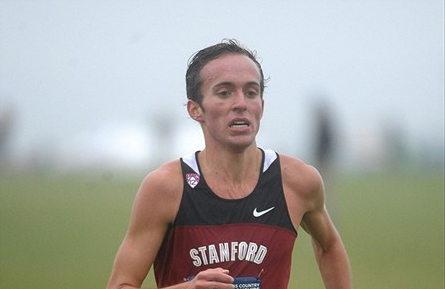 Preview of Men's 10,000 meter run
Flotrack Coverage
Watch NCAA Live
Previews: Day 1 | Day 2 | Day 3 | Day 4
Recaps: Day 1 | Day 2 | Day 3 | Day 4

Today, at 8:45pm CST, Chris Derrick, Cam Levins, and 21 other runners will toe the line in the final of the NCAA Championships Men's 10000 meter run. For Levins, the race is part one of his 10,000/5,000 meter double, and if pulled off, would serve as icing on a stellar senior campaign. But for Chris Derrick--who decided put all of his championship eggs in the 10k basket--it's a last chance for the 13-time NCAA All-American to take away an individual championship.
Chris Derrick is a seasoned veteran when it comes to NCAA Championships. To date, Derrick has four top-ten finishes at NCAA Cross Country Championships (including a runner-up finish to Lawi Lalang), and three runner-up finishes at NCAA Track Championships, but no individual title. To say that the 13-time All-American has been always the bridesmaid and never the bride is an understatement.
The Stanford senior, however, has all but run out of time. Wednesday will be his last chance to take home that ever elusive individual title. If he doesn't, he would arguably be the greatest runner in NCAA history to never have won a national championship.
Joining him on the line, though, will be a motley crew; a rough and tumble bunch who, like Derrick, are no slouches when it comes to NCAA competition.
Derrick's greatest threat is arguably the high mileage Canadian sensation, Cam Levins. This outdoor season Levins has run Olympic 'A' standards in both the 5,000 meters (13:18.47 at Mt. SAC) and 10,000 meters (27:27.96 at Payton Jordan) and has looked cool, calm and collected while doing it. His race tactics have been sound, and when it comes time to kick, Levins' track record shows that he has what it takes to dig deep and grind at the end.
Arizona's Stephen Sambu is another guy who could challenge Derrick. During the indoor season he lowered his 5,000 meter PR at the prestigious Millrose game to 13:13.74, finishing steps behind Bernard Lagat and teammate Lawi Lalang. His 10,000 meter PR is 27:28 and this year has ran 28:06 at Mt. SAC Relays.
Luke Puskedra, a fellow graduate of the immensely talented high school class of 2008, is also a man that could be on Derrick's heels. Puskedra, though coming off an injury, had an impressive debut at the Houston Half Marathon crushing a 1:01.36. An annual top ten finisher at NCAA Cross Country and last year's 6th place finisher at the 10,000 meter run, Puskedra will be up in the front pack when the gun goes off.
With this kind of competition it's no wonder the 10k gets the headliner position on night one. And come game time, America's distance running sweetheart, Chris Derrick, will have his work cut out for him. One thing is for certain, though: that his competitors also have their work cut for them. Tuning in tonight is a must. This will be the last chance to watch the always affable, oft level-headed, and once grotesquely bearded Chris Derrick rip down the track in that Stanford uniform, and hopefully this time, it will result in a title.