2012 Aileen Meagher International Track Classic Preview
July 8, 2012 | Halifax, Nova Scotia

WATCH LIVE | Archived Video | Meet Schedule | Meet Entries | RESULTS | NTL Home

Flotrack LIVE Broadcast starts at 5:40pm ET

This is the 5th of 6 stops in Canada for the NTL, National Track League, taking place in Halifax, Nova Scotia. Today also marks the last offical day that you can achieve IAAF Standard in the quest of becoming an Olympian for your relative country. There are a few athletes entered in the meet who are still vying for those final thousands of seconds or centimeters so that they can hop on a plane in a few weeks to compete on the world stage.


Sunday July 8, 2012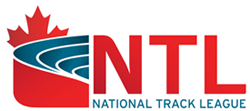 Key Events:
Times are Atlantic Standard Time (1 hour later than EST)

7:05 Government of Canada Men's 100 NTL

Derrick Atkins Bahamas
Former Dickinson State University runner, South Dakota
Already has punched ticket to London
National Record Holder 9.91 2007
SB of 10.09 in June
Cousin of Asafa Powell
Won silver at World's in 07 in Osaka

Justyn Warner Canada
Graduate of TCU 2009
Has run 10.15 in 2011
Equaled that time at the Canadian National Meet in Calgary a few weeks ago
Canada's best shot at medaling in the 100 in London
He is engaged to world class Canadian Hurdler, Nikkita Holder

Rodney Green Bahamas
Ran a PR of 10.20 a week ago in the Bahamas
Bahamaian 60 meter indoor record holder 6.65
Needs 10.18 to go across the pond
7:40PM-Nike Women's 400 Meter NTL
Jenna Martin Canada, from Nova Scotia
PR 51.53 making her first trip to the Olympics
Won Canadian Nationals a few weeks ago
Former Kentucky Wildcat

Chantel Malone British Virgin Islands (BVI)
Needs Olympic B standard 52.35
PR is 52.35 back in 2010 when she was a Texas Longhorn
SB is 52.48 ran this back in May
Also hoping to be a part of the 4x100 team that would race in London

Tiandra Ponteen Saint Kitts & Nevis
PR of 50.83 from 2005
SB of 53.22 from back in May
Needs the B standard to gain entry to London

Latavia Thomas USA
Former LSU runner
PR of 53.17
SB of 53.31 from Princeton in May
Also shows range with 2:01 800 PR from June


7:50 Men's Emera 400
Dewayne Barrett Jamaica
Former St. John University runner, was a part of the Jamaica 4x400 team at the 2011 World Champs in Daegu
Competing for a spot on the Jamaican 4x400 team, will possibly be an alternate
PR of 45.63

8:05 Halifax Regional Municipality Women's 1500 NTL

Stephanie Charnigo United States
Findlay University grad (D2)
Big PR of 4:10.91 on June 1, 2012
Mainly an 800m runner before this year
Set 800 PR indoors in 2012 of 2:03.37
Ran at US Olympic Trials

Kate Van Buskirk Canada Brooks
Duke grad 2011
1500 PR of 4:12.28 from 2011 (4:33i mile in 2011 also)
Collegiate Record Holder for Indoor 1k at 2:41.00
4th at Canadian Trials in 1500
Julia Kawamoto (formerly Howard), Canada
PR of 4:10.61 in 2010
Ran SB of 4:14.35 at Victoria NTL
Finished 5th at Canadian Trials
800 PR of 2:01.98 back in 2006

Lyndsay Harper United States
University of Virginia grad
Set 800 PR on June 9, 2012 of 2:03.16
In 2010 had only run 2:09, big drops in last 2 years
8:15 Timex Men's 1500 NTL
Brian Gagnon
USA
Former UConn Huskie
,
now at The
NJ-NY Track Club
Ran his PR in June 1:46.40 in Westchester for 800
Ran 3:38 in Swathmorem in May
Taylor Milne Canada
Former High Point University runner
Went to Beijing in 2008-1500m
Has been chasing the standard all season and just couldn't get the 3:35.50, 3:37.17 at Oxy
3:36.00 PR from 2008
Runs for Speed River Track Club (New Balance) 2nd at Canadian Nationals

Matt Lincoln Canada
Former Penn. State Nittany Lion
SB 3:39.32 in June
PR of 3:38.44 2009
Runs for Phoenix Athletics, 5th at Canadian Nationals


Matt Elliott USA
Former Winthrop University Eagle
Trains with Team Indiana Elite/Brooks
PR of 3:40.42
A full-time teacher as well

Justin Marpole-Bird Canada
Former Stanford Cardinal
Finished 4th at the Canadian National Meet
PR of 3:41.22 in May

8:25 Running Room Women's 800 NTL
AKA The race with a lot on the line (Get it?)

Kimarra McDonald Jamaica
Alum of and still trains at the U of Tennessee
Needs to run the A standard 1:59.90, B isn't acceptable for Jamaica
PR is 2:02.20, ran that in June this year
3rd at Jamaican Trials

Althea Chambers Jamaica
Needs to run the A standard 1:59.90
PR is 2:02.26, ran that at the Road to London Meet at Ichan Stadium in June
2nd at Jamaican Trials

Melissa Deleon Trinidad and Tobago
Former Florida Gator
Needs to get the B standard of 2:01.3
PR 2:02.27, but a season's best of 2:04.07

Akari Kishikawa Straight from Japan
Flew over on Friday night, 17 hour flight..lots of hours of time change
2:03.34 is her PR from 2011
Ran 2:04 at Payton Jordan this year
4th at the Japanese Trials
Needs the B or else the shows over

Lemlem Ogbasilassie Canada
PR of 2:00.82 from early June
Won the Canadian National Meet a few weeks ago in Calgary
Looking to become the 5th Canadian Woman ever to break the 2 Minute Barrier

8:35 Canadian Sport Centre Atlantic Men's 800 NTL

The boys from the Caribbean need to do work here.

Jamaal James Trinidad & Tobago
PR of 1:46.88 set in 2012
Needs 1:46.30
3-time All-American, 2-time SEC Champion
Team Trinidad & Tobago @ 2012 IAAF World Indoor Championships
11th IAAF World Junior Championships 2006
4th IAAF World Youth Championships 2005

Aaron Evans Bermuda
Former Geogia Bulldog
Broke Bermuda's 800m national record in 2010 1:46.26 NCAA East Preliminary
SB of 1:46.66 from NCAA Outdoor Championships
If he makes the time, he will be the 9th member of the 2012 Bermuda Olympic Team
Needs the B standard of 1:46.30

Tevan Everett USA
Went to Kansas State then Texas
5x NCAA American
Made World Indoors in 2011
NJ-NY Track Club
1:46.02 PR, a month ago in Westchester

Andrew Ellerton Canada
NCAA Champion 800m, 2007
2007 University of Michigan Male Athlete of the Year
2005 World Championships semifinalist, 1500m
2-time NCAA Indoor Champion DMR
8-time All-American
PR of 1:45.04 in 2011
SB 1:46.66
Geoff Harris Canada from Halifax, Nova Scotia
Ran 1:46.12 at the Indiana Milers Series in late June
Has 2 B standards and is going to London as at rising star, since no one else has A standard
Began the year with a PR over 1:47.00

Julius Mutekenga Uganda
Former Long Island University Blackbird
Ran exactly the B standard of 1:46.30 in Belgium a year ago, PR
SB of 1:47.04, in May
Runs for Central Park Track Club (New Balance)
Ticket has been punched for London


These are a list of the standards that we should be keeping a close watch on, during the meet tonight in Halifax as you never know what could happen once the w
atch starts.


Olympic Games – London 2012
ENTRY STANDARDS
Approved by IAAF Council April 2011
Amended by IAAF Council November 2011

Event Men Women
A Standard B Standard A Standard B Standard
100 10.18 10.24 11.29 11.38
200 20.55 20.65 23.10 23.30
400 45.30 45.90 51.55 52.35
800 1:45.60 1:46.30 1:59.90 2:01.30
1500 3:35.50 3:38.00 4:06.00 4:08.90
110H 13.52 13.60 100H 12.96 13.15
Long Jump 8.20 8.10 6.75 6.65