Olympic Spotlight: Bernard Lagat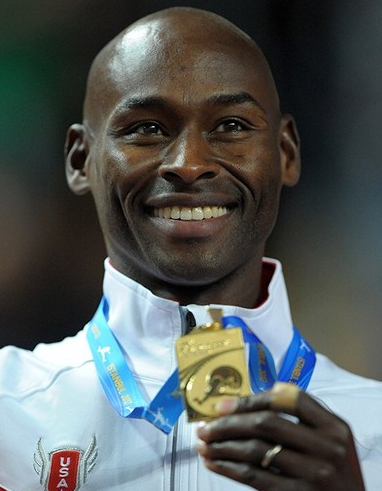 Silver medalist in 1500m at 2004 Olympic Games
Bronze medalist in 1500m at 2009 World Championships
World Champion in 1500m at 2007 World Championships
Silver medalist in 1500m at 2001 World Championships
Bronze medalist in 1500m at 2000 Olympic Games
Silver medalist in 5k at 2011 World Championships
Silver medalist in 5k at 2009 World Championships
9th place finish in 5k at 2008 Olympic Games
World Champion in 5k at 2007 World Championships


Lagat is heading into the 2012 London Olympic Games after finishing 2nd in the 5k at the US Olympic Trials in Eugene. At the impressive age of 37, Lagat has had an amazing career that includes multiple medals at numerous World Championships and Olympic Games, and it looks like London will be his final Olympic appearance. Check out these past Flotrack videos that highlight the truly incredible running career that Lagat has had over the years.

The Epic 1500 Battle at 2004 Olympic Games

At the 2004 Olympic Games in Athens, Lagat battled the world's best in middle distance running in a mind-blowing 1500m final. Lagat and Morocco's Hichem El Guerrouj ran an epic last 200 meters where the two fought for ever inch of the final stretch. El Gurerrouj eventually edged out Lagat for the gold but left Lagat with his first Olympic silver medal.
Lagat talks about the 2004 silver medal race here:



2011 Workout Wednesday with Lagat and Crew
Last fall, Flotrack captured the first filming of a workout with Lagat in a special edition of Workout Wednesday. Check out one of the all-time greats as he tackles some 600m repeats at a golf course in Tuscon, Arizona.

Lagat Talks 5k at Trials and Past Championships

Watch more video of Bernard Lagat on flotrack.org
In June 2012, Bernard Lagat chose to focus completely on the 5k at the US Olympic Trials and ended up finishing 2nd behind Galen Rupp to make his fourth Olympic team. In this interview, Lagat talks before the race about his competitors as well as his past championship experiences.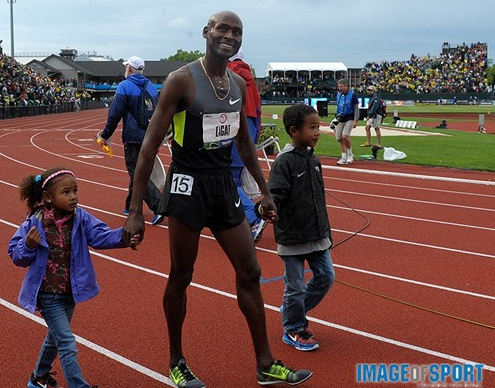 Don't miss Lagat as he makes his 4th Olympic appearance at the 2012 London Olympic Games!