Top 5 Recap: Day 5 at 2012 London Olympic Games
August 7, 2012 | London, UK

Day 5 Full Results | Photos

1. Manzano Earns USA its First 1500 Medal Since '68!




Leo Manzano has done it! The US Trials winner had the kick of the year to earn the silver medal in the men's 1500 final, the first medal in the event since Jim Ryun won silver in 1968! After failing to make the final in 2008, it was finally Manzano's time to shine as he came barrelling down the homestretch to not only place 2nd but also run a season's best of 3:34.79!

Men's 1500 results/recap


2. Olympic Record for Pearson and PR's For Harper and Wells!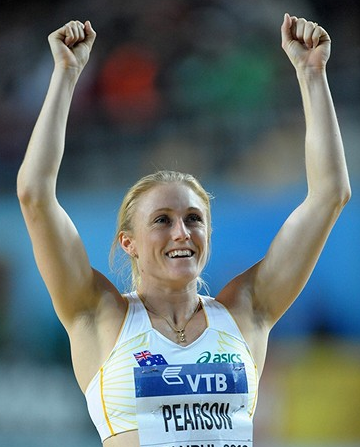 Sally Pearson established her dominance in the women's 100H today as she won the final in a new Olympic record of 12.35 to win the gold! The 2011 World Champion and 2008 Olympic Silver medalist was chased down by USA's Dawn Harper who ran a personal best of 12.37 to secure silver. Bronze was claimed in another personal best by USA's Kellie Wells in 12.48.

Women's 100H results/recap


3. Sad Day for Liu Xiang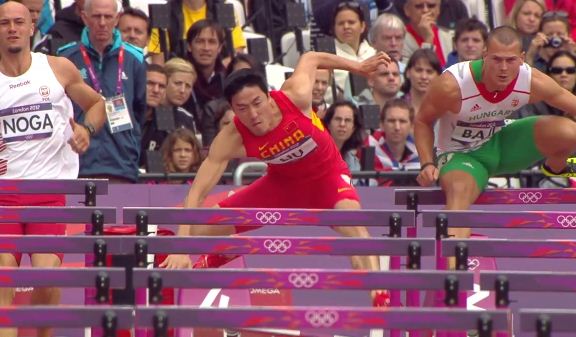 It was a heart-breaking performance in the first round of the men's 110H today as China's Liu Xiang hit the first hurdle in heat 6 and fell to the ground. The 2004 Gold medalist was carried out in a wheelchair from the the track.

Men's 110H results/recap


4. Erik Kynard Wins Silver in High Jump!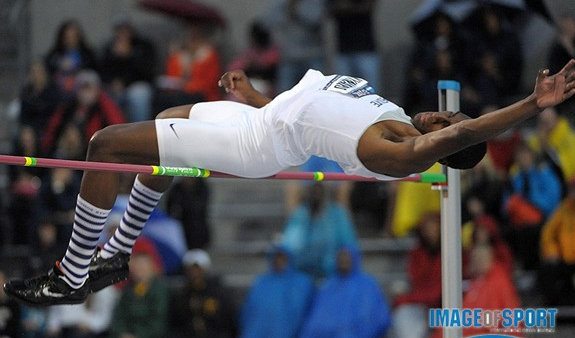 It was Erik Kynard's day in the men's high jump final as the Kansas State grad won the silver medal with a height of 2.33 meters. Not only was this his first Olympic medal, but it was also the first Olympic Games for the 21 year-old!

Men's high jump results/recap


5. Symmonds and Solomon on to 800 Final!



It was a close call today for both Nick Symmonds and Duane Solomon, but the two American 800 meter runners made it out of the semi-final heats to advance to the final. This marks the first time an American has qualified for the 800 final since Johnny Gray qualified in 1996. Symmonds qualified on 1:44.87 in a third place finish in heat 2. Solomon led heat 3 but was edged out on the homestretch and ended up finishing 3rd with 1:44.93 to qualify on time.

Men's 800 results/recap