Watch Sarah Baxter's historic run here

Sarah Baxter didn't just win the Mt. SAC Invitational for the third year in a row. She didn't just lead wire to wire. She didn't just stay undefeated in high school cross country.

She ran one of the greatest cross country races of all-time.

In the Girl's Team Sweepstakes Race, Sarah Baxter ran 16:00. For those that just read that and lowered your brow, raised your lips, and put your index finger to your head in confused daze of "What did I just read," you're not mistaken.

Baxter meant business from the gun. She reached 400m in roughly 75-seconds and had already built a 10 meter gap.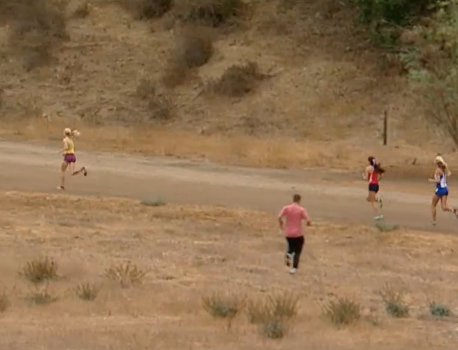 The only negative about the Mt. SAC live stream is that we could not judge how fast she was really running. When an individual runs alone, it's difficult to determine how fast or what kind of effort they are exerting during the race. Baxter looked like she was out for a Sunday jog.

She was calm as a Hindu cow as she came through the mile in 5:06. She was on pace to run 15:48.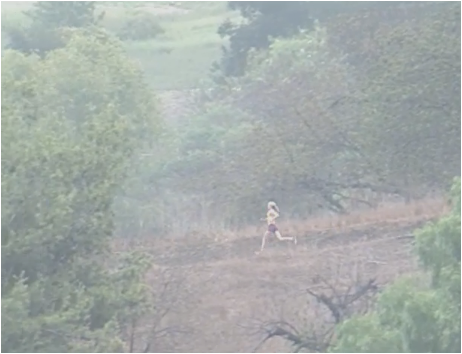 The murmurs of a course record were now being heard throughout Mt. SAC. The course record set by Amber Trotter of 16:16 from 2001 was thought to be unbreakable. Even the great Jordan Hasay could "only" run 16:27 in 2008.

Baxter had run 16:41 as a freshman and 16:44 as a sophomore. The goal of this race wasn't just another win. It was an attempt at something we thought was impossible.

But that's what makes Sarah Baxter special. For her, nothing is impossible.

When she reached the "Crossover," she was at 8:42. That's 16:00 pace. She hadn't fallen off, taken of foot off the gas pedal, or even looked back.

Why would she? Even the ghosts of the greatest runners in Mt. SAC history were behind her.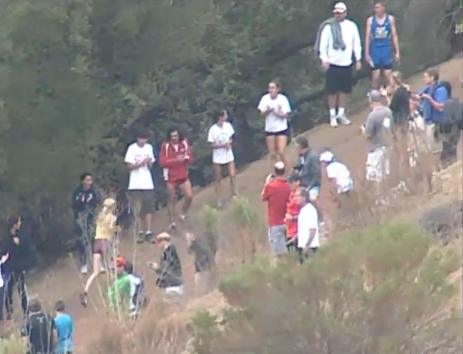 When she reached the top of the "Reservoir Hill," she had built a 70-second lead over the chase pack. Her time was 13:33. She only had to hang on for a few more minutes.

The live stream did not do justice to Baxter's effort. In its defense, Baxter's demeanor had fooled everyone. Not once did she look worried. Not once did she look like she was in pain.

Baxter reached the "Airstrip" at 14:45. We would have been happy with a few seconds under the course record, but a sub-16 run at Mt. SAC? Everyone at Mt. SAC was hoping that race would take no longer than 74-seconds to complete.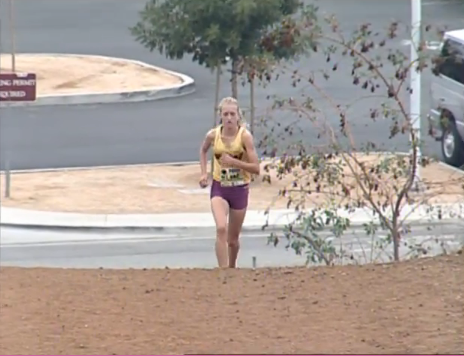 When she made the turn into the "Gauntlet," everyone at Mt. SAC knew that history was about to be made on Saturday. No one was looking at their phone unless they were tweeting about what was about to happen.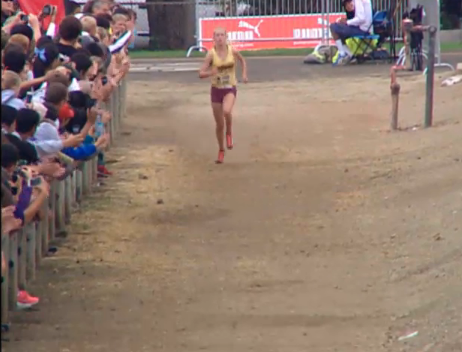 The crowds began to roar as Sarah Baxter made her ascent to the finish line. The only question that remained was how much time would she run under the previous record. Baxter crossed the line at 16:00. She took 16 seconds off the previous course record and finished nearly a minute in front of second place. Her time would have placed 48th in the 2011 Boys Team Sweepstakes. What's left for her now?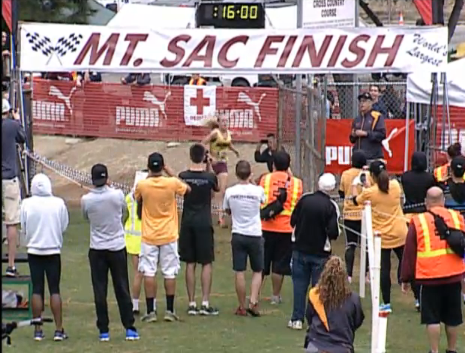 Sarah Baxter has never lost a single cross country race in her high school career. After this performance, it looks like that trend will continue.

Can you believe what we just saw?