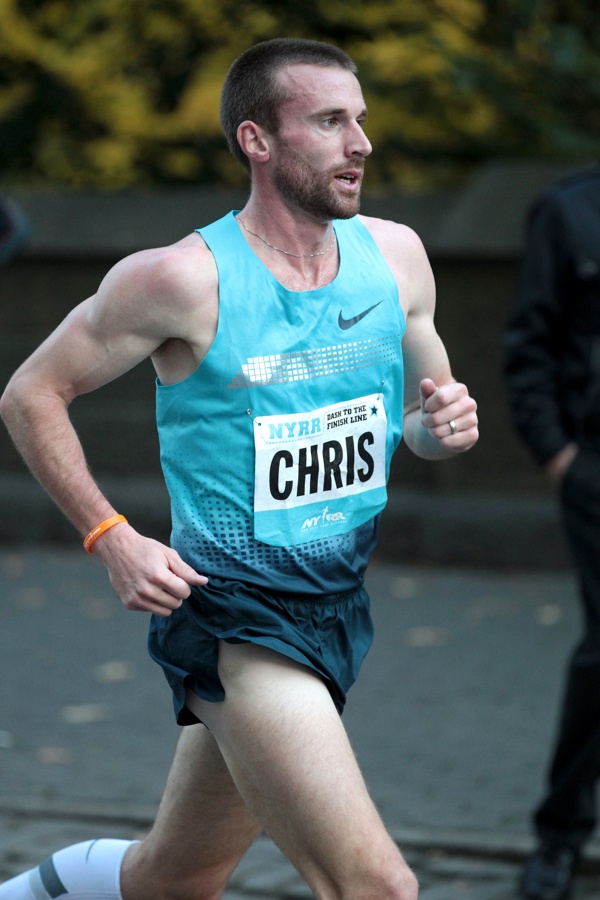 Chris Solinsky announced that he will take on the 26.2-mile distance for the first time this upcoming fall. The 29-year-old native of Stevens Point, WI has transitioned to marathon training for the last four weeks. A venue for his debut has yet to be selected.
"I'm really excited about the challenge and opportunity to run a marathon this fall, Solinsky told Flotrack's Ryan Fenton. "It's going to be like a marathon cycle training without the marathon in the near future. And then hopefully fine-tune things, what works for me, what doesn't, leading into whatever race we choose this fall."
The former University of Wisconsin Badger, who lives and trains in Portland, OR under coach Jerry Schumacher, is best known for his performances at both the 5,000m and 10,000m. Solinsky is the second-fastest American at the two distances, setting his 5,000m personal best (12:55.53) at the DN Galan in Stockholm, Sweden and his 10,000m personal best (26:59.60) at the Payton Jordan Invitational in Palo Alto, CA. Both personal bests were set in 2010, with the 10k being the former American record and his debut at the event.
Since then, unfortunately, Solinsky's career has been marred by injuries. In August 2011, Solinsky's hamstring had to be surgically reattached after it tore from his pelvic bone. He's yet to return to his record-setting form.
But a more mature Solinsky has learned from his past mistakes and is ready to tackle a new endeavor.
"[I was] blinded by the greed of success that came along with being in really good shape," Solinsky said. "I think this time around, if I need to take an afternoon off, I'll take an afternoon off. If I need to take a day off, I'll take a day off."
Though the move to the marathon was "inevitable" for him, the transition is happening sooner than he and his coach had previously thought. While Solinsky has been trying to find the speed that made him successful on the track, it simply has not come back.
"All the young guys that are in the group -- that's kind of made the transition easier in terms of saying, 'I don't have the speed anymore.' Because I see that a lot of those guys are my competitors that I train with and when you're getting your doors blown off in practice everyday by everyone... we kind of have a joke and it's at Dan Huling's expense, but it's even 'Dan could do it and I couldn't do it.'"
"I was making small, very, very incremental gains on them, but it wasn't enough for me to say,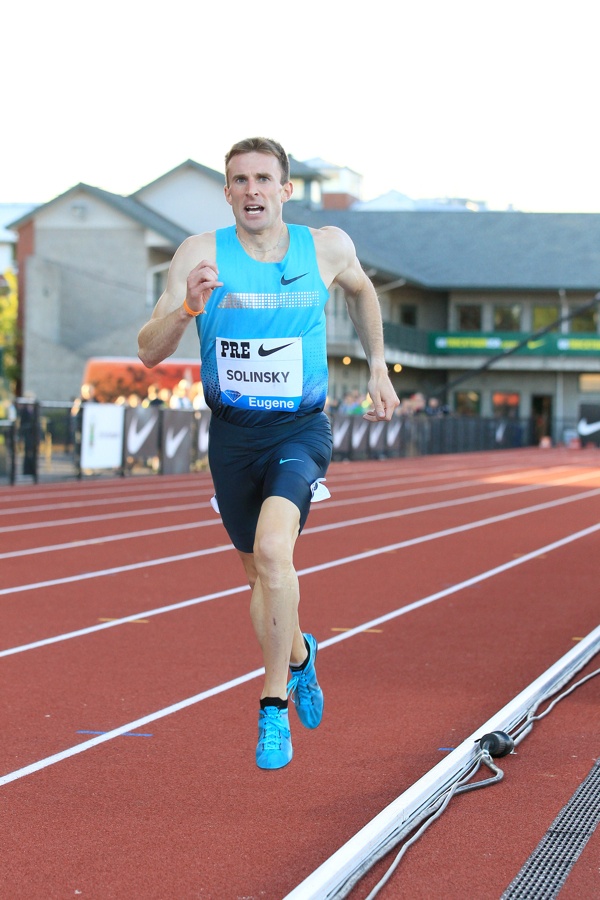 'This is what I can do at a high level.' That's why I'm in this sport. Nike wouldn't pay me to be running at a mediocre level as well. I know that right now, for me, that high level, is moving up in distance."
Solinsky also believes that he can be successful at the marathon because it plays into one of his best attributes: his strength. "Marathon racing is the kind of running that I've always been good at," he said. "Just getting out there and grinding."
Solinsky did note that while his speed has not returned to his legs, his strength has been there. To build on that, Solinsky plans to raise his mileage back to "the 120 to 140" range that he was at in 2010 and 2011.
But even with such a strong aerobic base, Solinsky still has his fears. While he smashed the American record in his 10k debut, he is still intimidated by short distance (compared to the marathon, of course). "It's 25 laps of, some people would say fun, and I would say torture," he joked. To compound that fear, he'll now be running "more miles than the 10k is laps" this fall.
"What I'm most fearful of is the last 10k. What everyone has said has been the hardest part for them.
"I think Alberto [Salazar] is the first who actually said it to me that '20 miles is halfway.' That scares me, you know? That's really intimidating to hear that effort wise, 20 miles is only halfway."
Still, the excitement and optimism has returned. Solinsky doesn't plan on turning his back on the track, but will only come down in distance if the opportunity presents itself.
With that possibility in mind, he's fully committed to the roads for two different reasons. The first being, as he stated earlier, is to return to a high level of racing where he can be competitive. The second is one of regret.
"To be honest, there's been a few points over the last two years that I've been really, really close to hanging it up altogether. The only thing that has kept fully driven and not allowed me to do that has been the idea that I haven't made an Olympic team.
"That would be a huge regret to walk away without giving it one more shot."

---
Editor's Note: Solinsky's interview was incredibly informative and open, but was 25 minutes long. In an effort to preserve some of his gems and personal reflection, I've transcribed the whole thing here.