Hallowed Ground: Van Cortlandt Park
Hallowed Ground: Van Cortlandt Park
Jul 21, 2014
by Joe Battaglia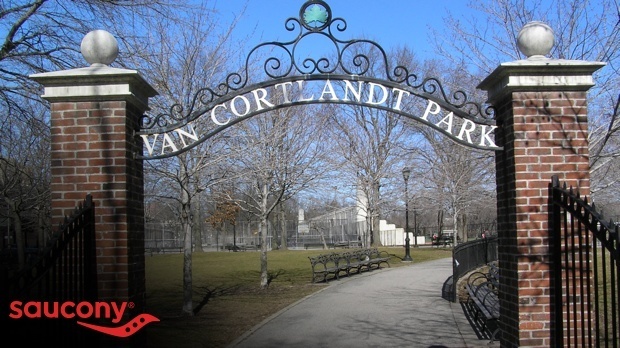 Fueled by Saucony

It's summertime, when destinations are planed to tropical locals, and vacations are plotted around fun times at the beach or by the lake.
Forget that!
Cross-country season is right around the corner, and that's what we've got on the brain. Join us in or weekly mind wander as we long for the crisp temperatures and falling leaves of autumn when races contested on some of the most-famous, most-notorious cross-country courses in America.
Course: Van Cortlandt Park
Location: Bronx, N.Y.
Usage: College and high school
History: Van Cortlandt Park became a New York City mark in 1888 when the land was sold to the city by the Van Cortlandt family, who were wealthy Dutch settlers. In 1776, after the Battle of Long Island, Augustus Van Cortlandt, the city's recording clerk, hid the plans to the city in a vault buried on the land. Van Cortland is is the fourth-largest park in New York (trumping Manhattan's Central Park). The park's cross-country course opened in 1913.
Pop-culture significance: Site of the gang summit at the opening of the 1979 cult film The Warriors. In 2002, the Rolling Stones took off from the course in a yellow blimp to promote their Licks world tour.
Famous alumni: Alan Webb, South Lakes High, Va. (12:18.8), Alberto Salazar, Wayland High, Mass. (12:22.5), Marty Liquori, Essex Catholic, N.J. (12:23.2), Matt Centrowitz, Power Memorial, N.Y. (12:24.5), John Gregorek, St. Anthony's L.I. (12:31.0).
Course records (4-K): Boys: 11:55.39 – Edward Cheserek, St. Benedict's Prep, NJ, 2011. Girls: 13:55.27 – Carly Seymour, Central Cambria, Pa., 2007.
What makes it great: History and terrain.
The course begins on "The Flats," also known as the "Parade Ground." It's a wide open area first inhabited by the Wiechquaeskeck tribe of the Lenape nation and later used for military exercises.
From there, runners pass single-file through "The Cowpath," a narrow, tree-flanked chute, up the short, sharp "Freshman Hill," and then over "Runners Bridge," which was erected when the park was bisected by the creation of the Henry Hudson Parkway.
Now ¾ mile in, runners head for the "Back Hills," which is a challenging area on the other side of the bridge. High school racers will loop back out of the hills and cross the bridge again, leaving about half a mile to the finish.
College runners, covering 8-K, will then embark over dreaded "Cemetery Hill," the notorious rise adjacent to the Van Cortlandt family burial plot. Both high school and collegiate races finish back on "The Flats."
Potent Quotable: "Van Cortlandt was the ultimate. Kids would come from Massachusetts and Maryland. The point was, if you were a star in any state, you came to Vannie like a gunslinger. Guys came ready for war." – 1976, 1980 Olympian Matt Cetrowitz to The New York Times, 2011.