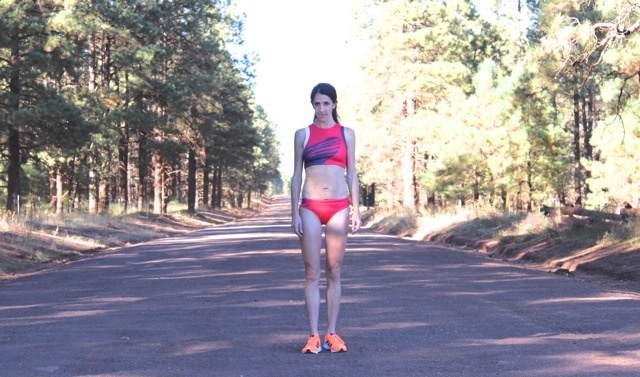 October 10th, 2014 – Seattle, Washington – Oiselle, a women's running apparel company, is honored to add Stephanie Bruce (formerly Stephanie Rothstein) to their elite athlete roster.
Bruce joins Oiselle as a sponsored athlete, esteemed coach and valued teammate. In addition to her impressive race credentials in the marathon and on the track, her story goes beyond her statistics, as she has become a well-known running community leader and supporter.
Oiselle embodies the strong and motivated woman runner and now represents a growing community of athletes and fans who see the opportunity for positive change in the sport of track and field. Bruce joins Kara Goucher, Lauren Fleshman, Kate Grace and several other elites who make up the growing Oiselle running family.
Stephanie Bruce lives in Flagstaff, Arizona and trains with Northern Arizona Elite under coach Ben Rosario. She lives and trains with her professional runner husband Ben Bruce and their new baby, Riley James, who was born on June 14th of this year. She is a professional marathoner and track athlete with several medal finishes and accolades, including 3rd American in the 2013 Boston Marathon, and a PR set at the 2011 Houston Marathon with a 3rd place finish in 2:29:35. Gearing up for the Marathon Olympic Trials in 2016, Bruce is going to race both on the road and on the track with a Fall 2015 marathon in the plans.
In addition to her successful running career, Bruce coaches a growing number of Oiselle athletes, including Caitlin Comfort, Allison Maxson, Julie Shultz, Jess Clarke, Emilia Benton and Sarah "Mac" Robinson. Bruce started her coaching enterprise, "Running with the Bruces" alongside her husband Ben. The program has gained an immediate loyal following of athletes who are enjoying seeing success in their race results, whether breaking 4 hours in the marathon or qualifying for the Olympic Trials. This is Bruce's second business venture as she is also is the co-founder of Picky Bars alongside Lauren Fleshman and Jesse Thomas.
"I couldn't be more excited to join Oiselle," said Bruce. "I was given an amazing opportunity to join the team. I love what they are doing and what they represent in the running community. They give our sport spunk, and it a privilege to fly with this group of strong women."
"We are thrilled to have Steph join our team," said Sally Bergesen, Founder and CEO of Oiselle. "She is an incredible athlete with such a positive presence in the sport. From racing to coaching to making numerous appearances, she motivates people to reach their goals just as she has. I'm honored to have her in our 'runfamily.'"
About Oiselle:
Oiselle is an apparel company dedicated exclusively to the needs of women athletes. Based in Seattle, Washington and founded in 2007, Oiselle embodies the notion that training and competing is more than a physical activity, but also a philosophy that helps women increase their courage, confidence and health. A French word for bird, Oiselle (pronounced wa-zell) alludes to athletic prowess, and a feeling of freedom and flight. Its customer community not only appreciates the style driven, functional apparel that the company shows at NYC Fashion Week, but also the stance the company takes in support of pro women runners and against current regulations that limit athlete opportunity.