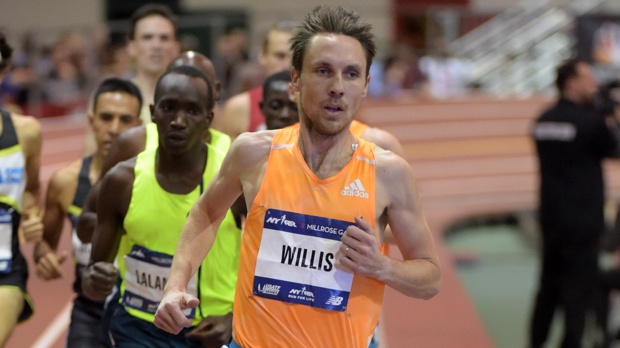 In the wake of the All-Russia Athletic Federation (ARAF) suspension, the World Anti-Doping Agency's investigation that revealed "state-sponsored" doping, and the arrest of former IAAF President Lamine Diack, it would seem like these are dark days for track and field.
But Nick Willis actually believes the sport has made progress in cleaning itself up.
"This information has only just come out now, but our sport is still in a better place now than I think it was 20 years ago," Willis told FloTrack. "The testing has improved, but the corruption is still there in terms of covering up some of the bigger names, bribing athletes to keep them able to compete. But on a greater whole, I do think it's more of a level playing field than it was.
"Certainly, our sport hasn't gotten worse and worse. It's just finally happening where a lot of the dirty garbage is starting to be revealed, not just right now, but from a long time ago as well, and that I see is a good thing."

IAAF, the future of our sport hinges on your response to this. Let's blow it up, and start again from scratch.

— Nick Willis (@nickwillis) November 9, 2015
The 32-year-old New Zealand middle-distance runner has had numerous successes over his long-lasting career, including three Olympics and five World Championship appearances, highlighted by an Olympic silver medal in the 1500m at the 2008 Games.
Willis was originally awarded with the bronze medal in Beijing, but received an upgrade to silver after Rashid Ramzi of Bahrain tested positive for the blood booster CERA. Ramzi was stripped of his Olympic gold medal in April 2009, several months after the 2008 Olympics.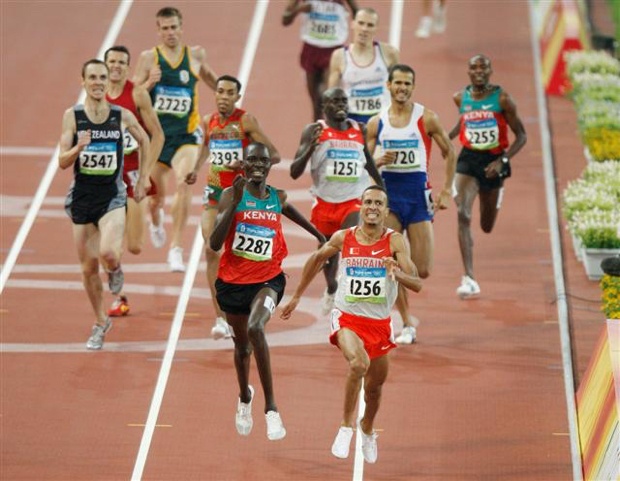 Today, Willis remembers Ramzi as one of the first examples of hearing about doping in the sport, a topic that has become more than frequent.
"I had first heard stories about him [Ramzi] when I was first on the scene back in 2004, so that's how I just assumed this was the game that I've chosen to be apart of," Willis said.
11 years of being part of "the game" have led Willis to hold suspicions about athletes in the sport, which is why WADA's published findings on the Russian Federation last Monday carried little surprise.
"It was no shock at all," Willis said. "It was validation or confirmation to a lot of the hearsay that I've heard over the years."

Russian athletes are not the sole perpetrators. Let's hope they investigate all the major players non-complicit in doping control

— Nick Willis (@nickwillis) November 9, 2015
When asked how suspicion develops between athletes on the circuit, Willis revealed that it's all in the conversations.
"I think for me, the most glaring thing is who is participating in the conversations," he explained. "I hate for it to be that way, but when we are meeting at the hotel meal times at the big meets, doping becomes one of the, if not THE main point of conversation. And there are those that are partaking in those conversations and others that are completely avoiding them and so it becomes quite obvious."
Being directly affected by a drug cheat at the Olympic Games, Willis can relate to how the recent WADA investigation impacts Alysia Montano, who should as a result, retroactively receive
four international medals
.
WADA's report revealed systematic
"state-sponsored" doping practices
in Russia and recommended lifetime bans for London Olympic champion Mariya Savinova and bronze medalist Ekaterina Poistogova. Should the two Russian athletes be banned, Montano would receive a silver medal from the 2010 World Indoor Championships, a bronze medal from the 2011 World Outdoor Championships, a bronze medal from the 2012 London Olympics, and another bronze medal from the 2013 World Outdoor Championships.
"It didn't really greatly affect me [medal upgrade]," Willis recalled. "The fact that I was already a medalist, so I got to experience the celebration and the medal podium. Going from bronze to silver, I didn't really miss out on much with the emotional side of things. In addition to that, when I was upgraded, even though they weren't contractually obligated, my sponsors Reebok at the time, they were more than obliged to honor the original bonus structure that was in place, which I don't think they had to but they wanted to.
"It's something that she [Montano] is probably going to miss out on and that's really the bread and butter of what our opportunities are, financially at the Olympic Games and the World Championships," Willis added. "If you win medals, then a lot of athletes will have roll-over bonuses where it's not just a one-off thing, eventually it continues on for the remainder of that contract and that might help with renegotiations and stuff but she was with a different sponsor [Nike] than she is now [Asics] so that's going to be really interesting to see."
In response to WADA's report, the International Association of Athletics Federations (IAAF) called a council meeting on Friday where the members voted 22-1 in favor of
suspending the ARAF
from all international competition. The suspension would effectively ban Russia from the 2016 Rio Olympics as well as the World Athletic Series.
"My main concern with the initial response is that it seems like the minimum punishment that would be accepted by the public or the media," Willis said. "By that I mean that it seems like they [IAAF] have given Russia an easy out in the sense that things could be put in order if they [Russia] get their house in order then the athletes will be back.
"It seems like that's not a punishment, it's a warning."
The IAAF Council has stated that "unless ARAF voluntarily accepts a full suspension, the IAAF is entitled to proceed to a full hearing on whether the provisional suspension should be made a full suspension."
To regain membership to the IAAF, ARAF would have to "fulfill a list of criteria," namely go through in inspection conducted by Independent Chair Rune Anderson, an independent international anti-doping expert (Norweigan) and three members of the IAAF Council who will be appointed soon.
In response to the IAAF Council's decision, Russian Sports Minister Vitaly Mutko said that he is "completely sure" that Russia will be able to compete at the Olympic Games, according to the Associated Press.
"We may miss one or two competitions, but for the athletes with clean consciences to miss the Olympics or a World Championships would be real stupidity," Mutko said.
As for the Russian athletes who have been competing clean and don't adhere to the doping practices, Willis' encouragement to them, and to all track athletes, is to think of the betterment of the sport in the long run.
"I read an article the other day stating that, and I'm not positive of the validity of this, but the IOC (International Olympic Committee) itself has the power to suspend the IAAF," Willis said. "So let's say that track and field as a whole was banned from the Olympics, which would effect me, much like the clean athletes in Russia who would be affected.
"I had to think about this, and sure it's a tough concept, but I thought for the betterment of the sport I would be willing to sit out the Games, even though it stops my ability to compete. That's something that I'd be willing to do if that means it cleans it up and makes it a better sport in the long run."