USATF Amends Marathon Trials Qualification Standards
USATF Amends Marathon Trials Qualification Standards
A day after the International Association of Athletics Federation (IAAF) revised the entry standards for the 2016 Rio Olympics, USATF announced that it woul
Dec 11, 2015
by Taylor Dutch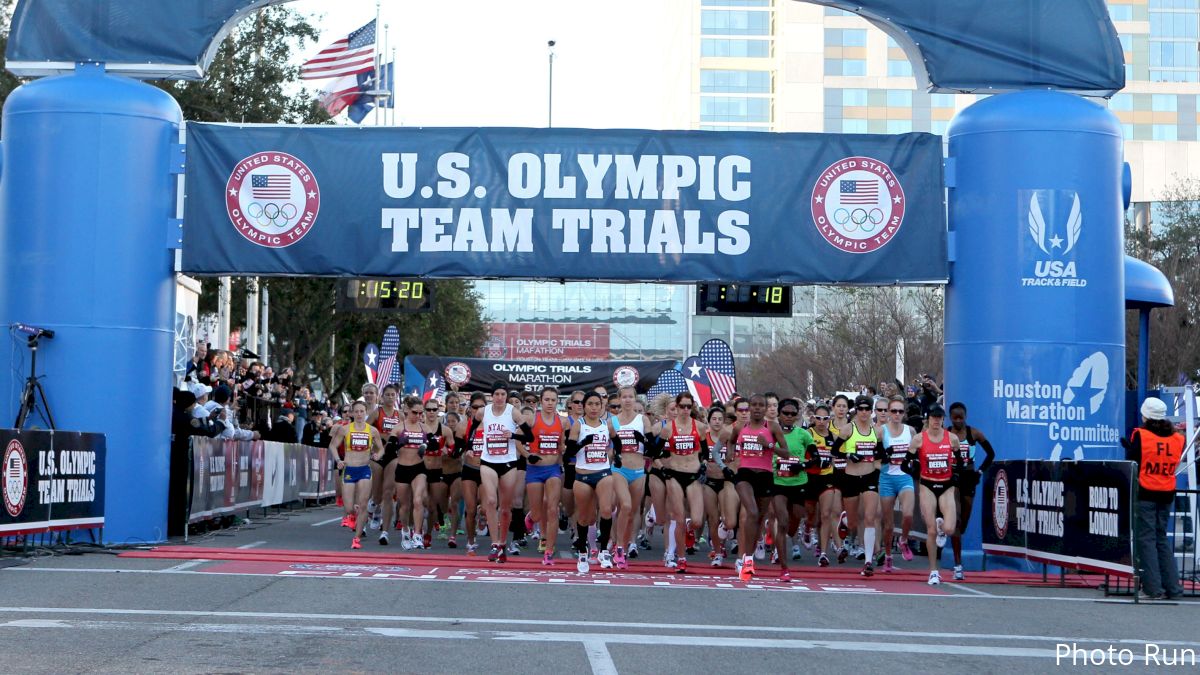 A day after the International Association of Athletics Federation (IAAF) revised the entry standards for the 2016 Rio Olympics, USATF announced that it would also amend its standards for the U.S. Marathon Trials.
The IAAF announced on Thursday that
17 changes were made to the entry standards for the Summer Games
, including the marathon entry which was amended to 2:45:00 for women and 2:19:00 for men. The announcement caused a bit of a social media stir in the track community as several athletes were granted Olympic standards as a result of the changes.
Breaking News! We now have the Olympic A standard!! One more step towards @Rio2016 @HOKAONEONE pic.twitter.com/0CeUHVic3i

— Leo Manzano (@Leomanzano) December 10, 2015
As of Thursday morning, the IAAFÂ's revised Olympic entry standards were slower than the U.S. Marathon Trials entry standards. Prior to the amendments, women needed to run faster than 2:43:00 and men needed to run faster than 2:18:00 in order to qualify for the Trials in February.
On Friday morning, USATF announced that they would also be making a revision to the entry standards, adjusting the women's "B" standard to 2:45:00 and the men's to 2:19:00.
ATTENTION: Due to the change in #Rio2016 entry standards for the marathon, USATF has amended its B standards for #LA2016.

— USATF (@usatf) December 11, 2015
According to a report from
LetsRun.com
, the change allows the following U.S. men to compete at the Trials in Los Angeles — Stephan Shay (2:18:08), Jonathan Mott (2:18:12), Zach Ripley (2:18:26), Mason Frank (2:18:34), Brandon Mull (2:18:14), and Bennett Grimes (2:18:47).
The following U.S. women are now allowed to compete at the Trials — Sabina Piras (2:43:23), Melissa Burkart (2:43:40), Alexandra Cadicamo (2:43:40), Sara Polatas (2:43:41), Kristen Carter Schafer (2:43:40), Amy Haney (2:44:02), Heather McWhirter (2:44:14), Nora Colligan (2:44:22), Lauren Kersjes (2:44:28), Kaitlin Sheedy (2:44:30), Sara Howe (2:44:39), Alexandra Bernardi (2:44:39), Emily Harrison (2:44:40), Margaret Diacont (2:44:40), Shawna McClain (2:44:42), Becki Michael (2:44:44) and Linnabah Snyder (2:45:00).
As a result of USATF's entry standard revisions, the athletes listed will now be able to compete for a top three spot on Team USA at the U.S. Marathon Trials to take place Feb. 13.