#5 | Headline of 2015
#5 | Headline of 2015
#5 | Headline of 2015No. 5 | No. 4 | No. 3 | No. 2 | No. 12015 could arguably be the most eventful year to date for the sport of track and field. From Janua
Dec 26, 2015
by Taylor Dutch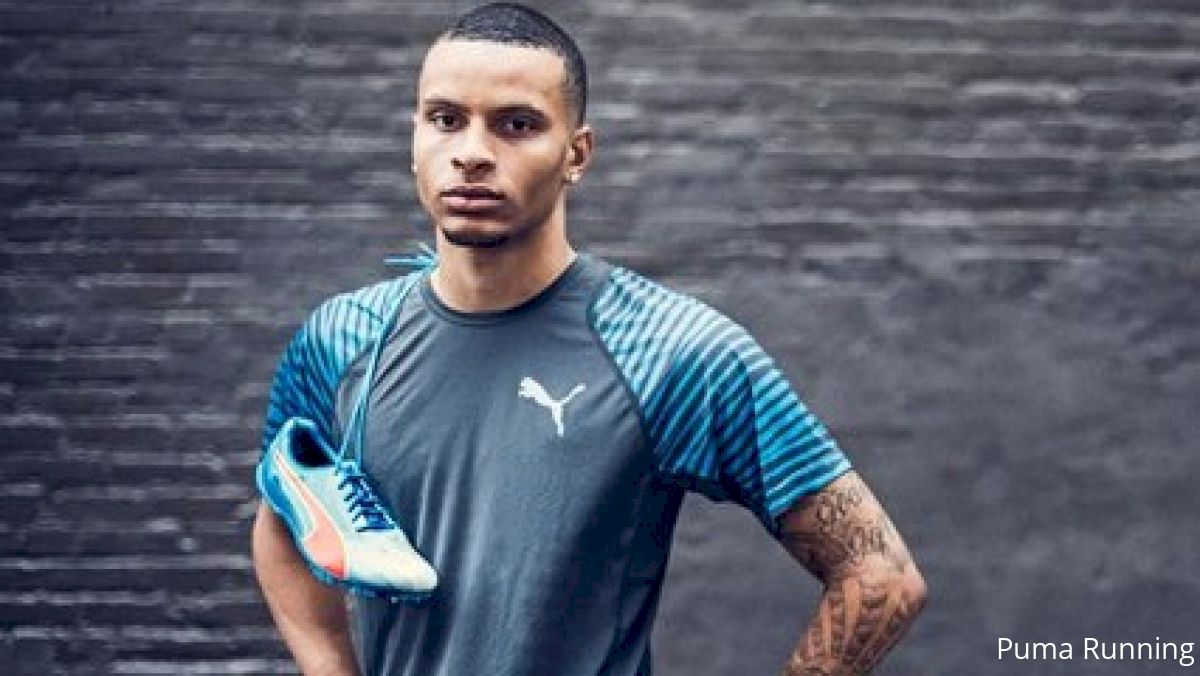 #5 | Headline of 2015
No. 5 | No. 4 | No. 3 | No. 2 | No. 1
2015 could arguably be the most eventful year to date for the sport of track and field. From January 2015 to the December 2015, monumental stories made headlines that will be talked about for years to come. Here are some of the biggest stories to hit the track world this year.
Andre De Grasse Turns Pro, Signs Most Lucrative Initial Contract Ever In Track
It came as little surprise that Andre De Grasse made the decision to
turn pro
after earning a bronze medal in the 100m at the 2015 World Championships. But it was the details of the 21-year-oldÂ's contract that really rocked the running world. A multi-year deal worth $11.25 million with bonuses that could be as high as $30 million is the contract that De Grasse signed with Puma Running. The deal is
reportedly the most lucrative initial contract
ever in the sport of track and field.
The report of De Grasse turning pro was broken by Puma after the running apparel brand tweeted a photo of De Grasse wearing a Puma shirt and spikes around his neck on Dec. 4. De GrasseÂ's signing places the Canadian-born athlete in good company as Puma also represents the fastest man in the world, Usain Bolt.
From fast to #ForeverFaster. Welcome to the PUMA team, @De6rasse. pic.twitter.com/jQ5LugpCNt

— PUMA Running (@PUMARunning) December 4, 2015
De GrasseÂ's 2015 includes a long list of both NCAA and international accolades, notably two NCAA Championships (100m, 200m) while running for USC, and two World Championship bronze medals (100m, 4x100m) while representing Team Canada in Beijing.
De GrasseÂ's 100m (9.75) and 200m (19.58) title runs made for the fastest double ever under any conditions at the NCAA Championships. His 100m World bronze medal that followed in August was famously shared as a tie with Team USAÂ's
Trayvon Bromell who announced his professional contract
with New Balance in October.
FloTrack was fortunate enough to
catch up with De Grasse in a podcast
after announcing the decision to forgo his remaining college eligibility in favor of running for Puma.
"Signing this partnership with Puma is a major thing for me, in such an important phase in my career," De Grasse said. "I have massive dreams for what I want to accomplish and Puma clearly shares my belief, they will give me great support along my journey."
Stay tuned for more stories that made headlines in 2015.