Donavan Brazier Is A Monster: Freshman Ran 1:14 600m Time Trial In November
Donavan Brazier Is A Monster: Freshman Ran 1:14 600m Time Trial In November
18-year-old Donavan Brazier instantly became a superstar over the weekend with his seemingly out-of-nowhere 1:45.93 800m indoor American junior record, and
Jan 19, 2016
by Lincoln Shryack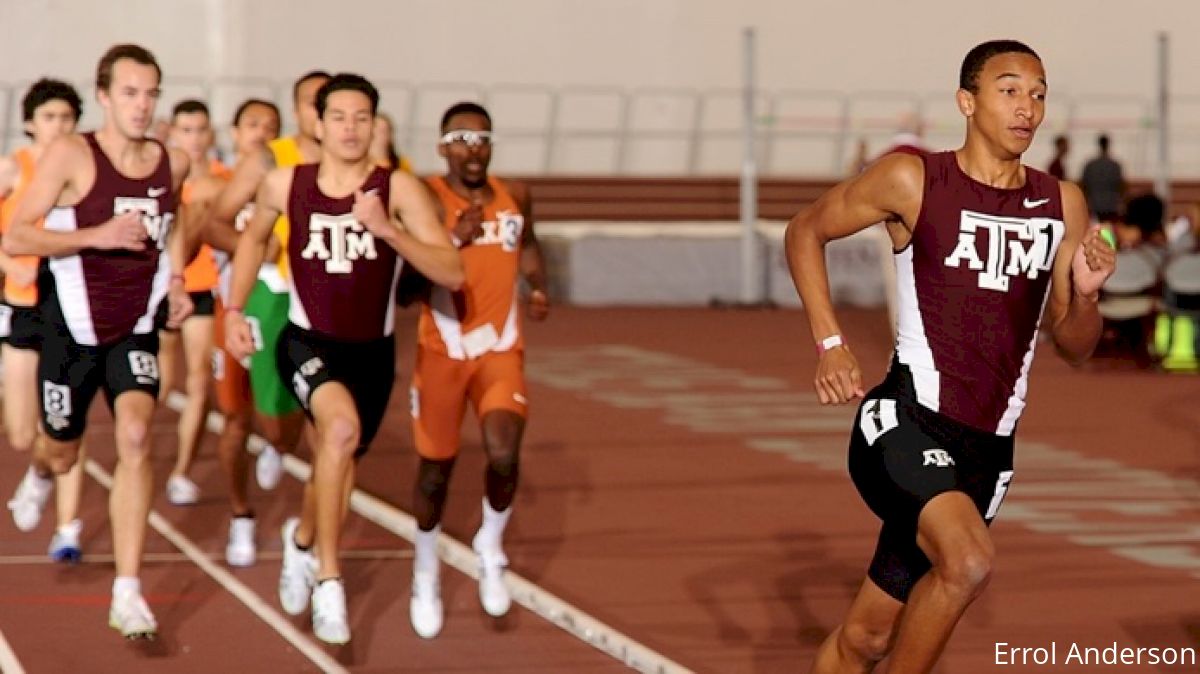 18-year-old
Donavan Brazier instantly became a superstar over the weekend
with his seemingly out-of-nowhere 1:45.93 800m indoor American junior record, and on Tuesday the Texas A&M frosh addressed media who were hungry for insight into his remarkable performance.
Brazier was so sought after that a teleconference was set up to knock out what I assume was dozens of inquiries, and in it Brazier and Aggie head coach Pat Henry revealed that the fifth best time in NCAA history came without the benefit of any intense speed work.
"Our training on the track has not been very specific at this point. We're on the grass most of the time, there's a lot of things that aren't real specific this time of year. Once he gets into a situation where he's really running some pace work on the track, then he's going to have a little better handle on what he knows, what we know he's going to be able to do," Henry said.
That's roughly the norm this time of year, which is exactly what makes his nearly two second demolition of a 34-year-old indoor American junior record so stunning. A kid eight months removed from high school just ran the fastest time by an NCAA athlete in nearly 15 years, and he's nowhere close to peak fitness.
Did Coach Henry see this coming? Well, there was this thing about a 1:14.98 600m time trial on the outdoor track. IN NOVEMBER. He split 47 seconds through the quarter. That's some Johnny Gray-level stuff.
Talk about a mega talent. That time, although not official, would be 15th best in American history and #2 in U.S. junior history.
Brazier also revealed that his training in college involves significantly less mileage than he ran in high school, going from roughly 40 miles a week to around 20. The freshman isn't running cross country anymore, which will allow him to train year round with a focus on the 800.
In high school, Brazier was known for negative-splitting 800s, but on Saturday Texas A&M assistant coach Alleyne Francique (who won World Indoor titles in the 400 in '04 and '06) told the freshman to go out in 51 seconds, noting how fast he had run in the 600m time trial.
"We felt like he was pretty strong," said Henry.
Strong indeed.
Brazier will next suit up at the Texas A&M Quadrangular this upcoming weekend, where he'll run the 4x400m.