2016 U.S. Olympic Team Marathon Trials
Luke Puskedra: The Comeback Kid
Luke Puskedra: The Comeback Kid
Leading up to the February 13th U.S. Olympic Marathon Trials, FloTrack will highlight the storylines of the contenders on both the men's and women's side. L
Feb 8, 2016
by Lincoln Shryack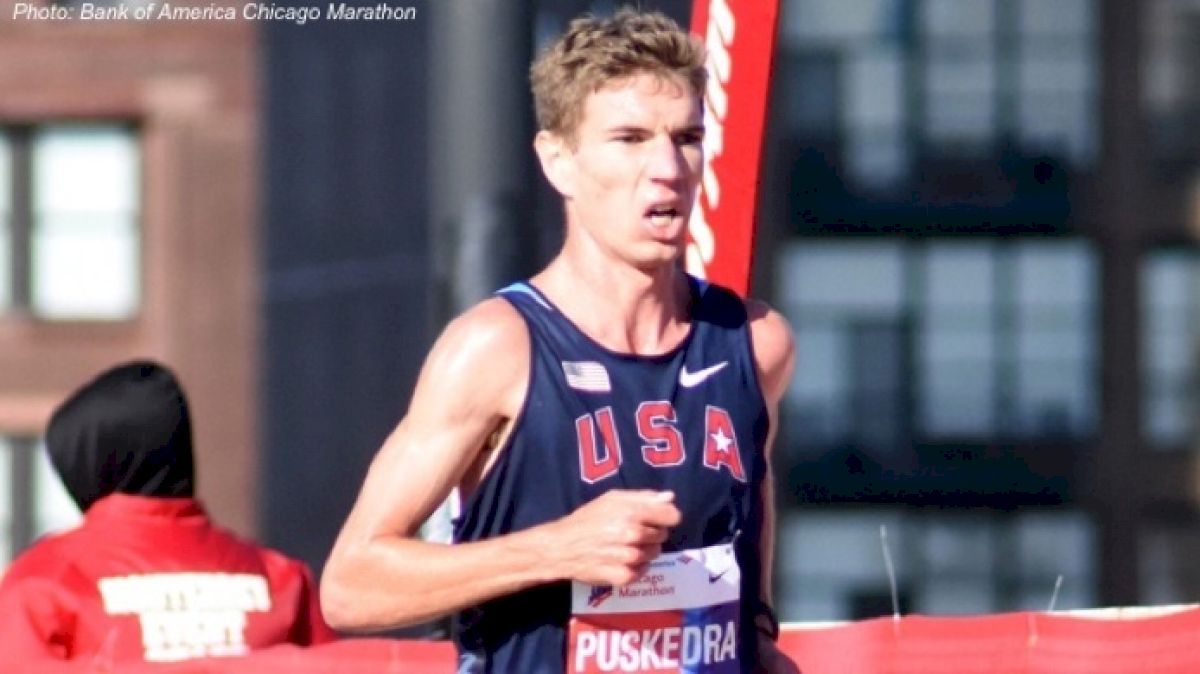 Leading up to the February 13th U.S. Olympic Marathon Trials, FloTrack will highlight the storylines of the contenders on both the men's and women's side.
Luke Puskedra: The Comeback Kid
Name
: Luke Puskedra
Age
: 26
Hometown
: Salt Lake City, UT
Marathon PR
: 2:10:24 (Chicago 2015)
Best Trials Qualifier
: 2:10:24 (Chicago 2015)
Previous Trials Results
: N/A
Our Take
: Puskedra's marathon career was nearly over just as quickly as it started.
Not only did the former Oregon All-American run a horrendous 2:28:54 debut In New York in 2014, but he lost his Nike sponsorship shortly after, a combination that made him consider retirement from the sport at just 24. The writing was on the wall for Puskedra and he was accepting his fate— his lanky frame quickly featured 23 pounds of extra weight after escaping to South Africa post-NYC. "I was in the dumps, trying to figure out what to do with my life,"
he told Runner's World
back in October.
No longer with Nike, Puskedra was coach-less and without a training group after two years of sputtering as a member of the Oregon Project. He had run to three top-10 finishes at the NCAA XC meet in college, but the makings of a busted career were in place.
A reunion with Oregon distance coach Andy Powell proved to be a game changer. Puskedra was reluctant to pick up training again, but eventually he worked his way back into shape and ran a 2:15 marathon in June. On a whim, he decided to enter Chicago after a confidence building fourth-place finish in the U.S. 20k Championships in September, where he hung tough with Jared Ward, Sam Chelanga, and Dathan Ritzenhein. "I was very encouraged after that,"
he told us
.
A stunning 2:10:24 performance later— the fastest by an American in 2015— and Puskedra's career 180° was complete. Less than a year after nearly hanging it up, he had put himself squarely in the top-3 discussion for the Olympic Trials. Back under the guidance of Powell, Puskedra was delivering on the promise that his college career created. Shortly after his breakout race, Puskedra signed another deal with Nike.
Puskedra after his fifth-place finish in Chicago in October:
As far as tune-up races go, the resurgent Puskedra aced his Trials pre-exam. His 61:29 half marathon PR in Houston just three weeks ago showed that he was very fit, and combined with his performance in Chicago, not only makes him a serious contender to finish top-3, but also a threat to win the whole thing. His third career 61-minute half on the heels of such an incredible run in an impromptu 26.2 indicates that a PR could be coming this weekend, and if he delivers on that, there's a very good chance that Puskedra will leave Los Angeles as an Olympian.