2016 U.S. Olympic Team Marathon Trials
FloTrack to Host 2016 U.S. Olympic Marathon Trials Live Results
FloTrack to Host 2016 U.S. Olympic Marathon Trials Live Results
Austin, TX (Feb. 11, 2016) — FloSports is happy to announce that for the first time ever, FloTrack will be providing live results of the 2016 U.S. Olympic M
Feb 11, 2016
by Taylor Dutch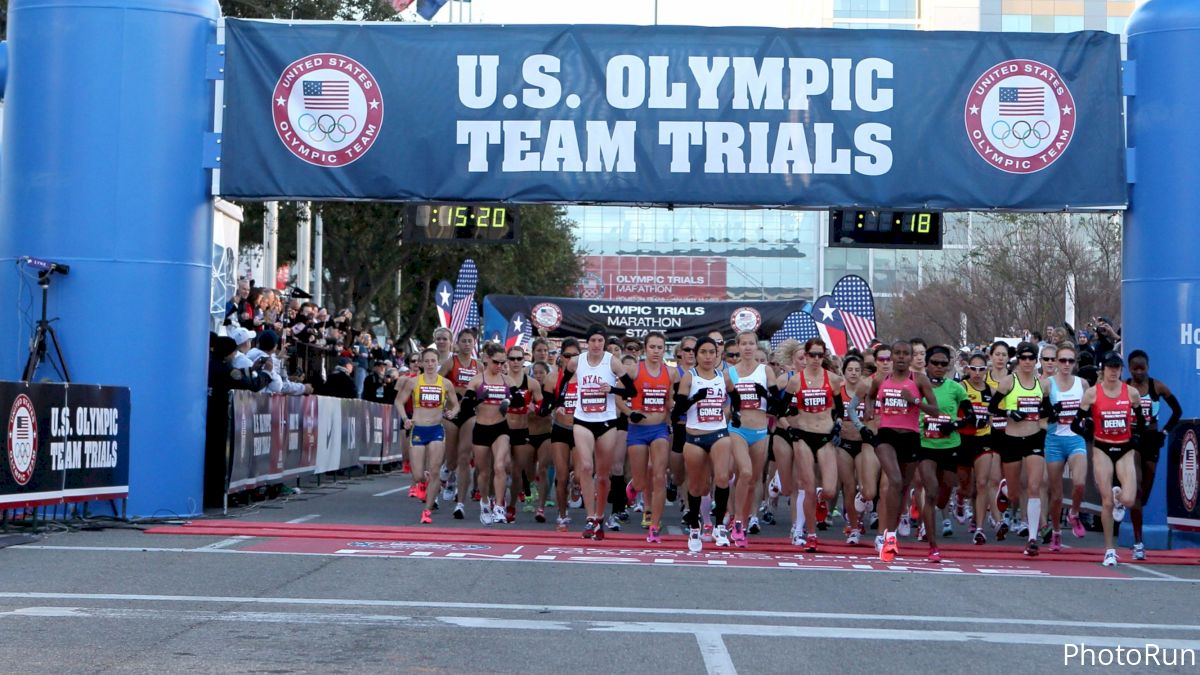 Austin, TX (Feb. 11, 2016) — FloSports is happy to announce that for the first time ever, FloTrack will be providing live results of the 2016 U.S. Olympic Marathon Trials. FloTrack will be delivering live split data from 30 different locations along the 26.2-mile Olympic Trials course on Saturday, Feb. 13 in Los Angeles. All splits and results can be viewed
here
.
The Marathon Trials will feature the best marathoners in the nation vying for the top three spots to compete for Team USA at the 2016 Olympic Games in Rio de Janeiro this summer. Olympians Shalane Flanagan, Galen Rupp, Meb Keflezighi, Desi Linden, Dathan Ritzenhein, and Kara Goucher will be among hundreds of competitors that toe the line at the most competitive marathon in the United States.
Through FloTrack, fans will be able to track the marathon like never before with a live leader board, athlete tracking, running time clocks and GPS tracking of the race leaders.
FloSports Sr. Scoring and Graphics Manager, Cody Branch, said, "I've been very excited to work on this project. Finding new ways to engage users and get them as much information as we can through the live results platform has been a big focus of mine for a while. Since I started working at FloSports I've had great support in this area and we continue to find ways to enhance the user experience. I think this is just a first step of many in the right direction as we find ways to enhance the sport for the running community as a whole."
Cody Branch is the leading timer and graphics engineer in the sport of track and field. Being involved in track and field timing since age 12, he started working for the high profile timing group Flash Results in 2007. In 2012 he formed Branch Sports Technology, to focus on the live results and broadcast side of sports productions. He has worked at the 2008 and 2012 Olympic Trials in the marathon and track and field, as well as the 2014 Speed Skating Olympic Trials.
In 2015, FloSports bought Branch Sports Technology to have Cody launch the FloTrack Live Results and Graphics division. With this new division, FloTrack has done live results for the nation's largest events such as the NCAA Cross Country Championships, Drake Relays, SEC Championships as well as a number of large collegiate invitational events.
The U.S. Olympic Marathon Trials will begin with the men's start at 10:06 a.m. PT, followed by the women's start at 10:22 a.m. PT. For all Trials results, splits and updates, please visit FloTrack.com on Saturday, Feb. 13.