Meet the New NCAA Mile Leader Elinor Purrier
Meet the New NCAA Mile Leader Elinor Purrier
After running the eighth-fastest mile in NCAA history at the BU Valentine Invitational, New Hampshire's steeplechaser Elinor Purrier shared her race experie
Feb 24, 2016
by Taylor Dutch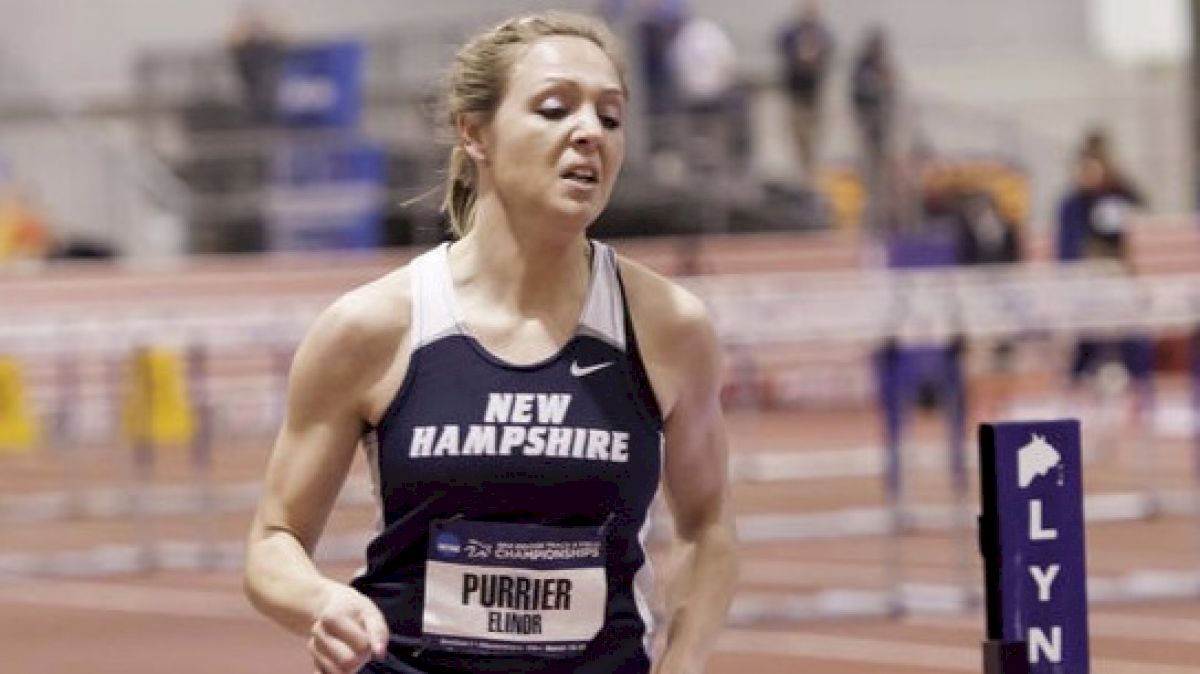 After running the eighth-fastest mile in NCAA history at the
BU Valentine Invitational
, New Hampshire's steeplechaser Elinor Purrier shared her race experience, her goals for the remainder of the season, and what it means to translate a fast steeplechase to a fast mile. A farm girl from Vermont, Purrier is now on the NCAA all-time mile list, which includes steeplechase greats Jenny [Baringer] Simpson, Colleen Quigley, and Emma Coburn. Last year, the New Hampshire standout finished seventh in the steeplechase at the NCAA Outdoor Championships, and this year, she has her sights set on a top three finish in the mile at the NCAA Indoor Championships.
FloTrack caught up with Purrier a few days after her historic mile performance in Boston.
You had a pretty incredible performance at BU Valentine, a personal best by seven seconds in the mile and you're now the NCAA leader in the event. Congratulations.

Thank you, yeah, it was exciting.
I mean being the new NCAA mile leader, has it sunk in yet?

It does more and more every day, like it's still pretty shocking. I don't know, it's just really exciting. I'm excited just to be able to compete again at NCAAs.
What was the plan going into that race? You were one of only two collegians.

Going into the race I planned to run with…well I first went in to go in the back and hang on as much as I could and just try to let the girls take me. I knew that I had a lot of good competition in the race, I wasn't really planning to win it all so I was just trying to run a fast time with fast competition.
What was going through your mind during the last stretch of the race in Boston?

I couldn't stand up after the race for a few minutes. I sat down, I was just so excited, I was leaning on a girl I didn't know and she was like spraying water in my mouth [haha]. I was just really excited. I couldn't really pay attention to the clock when I was coming down the finish line, but I knew that it was really fast and I was really excited though.
I watched the race over again and you were running like you belonged with the pros.

It was a bit of a rough race, it was pretty crowded. In the beginning I got spiked and there were some elbows thrown, but late into the race it spread out a little bit, and I could kick off more people.
Were you expecting to run 4:29 that day?

No, not at all. The goal was just to beat my PR [4:36]. So I mean I was expecting 4:30s, somewhere, but not to break 4:30. It was really exciting.
Not only that, but you're now No. 8 on the list for fastest NCAA marks in history. You knocked off Emma Coburn.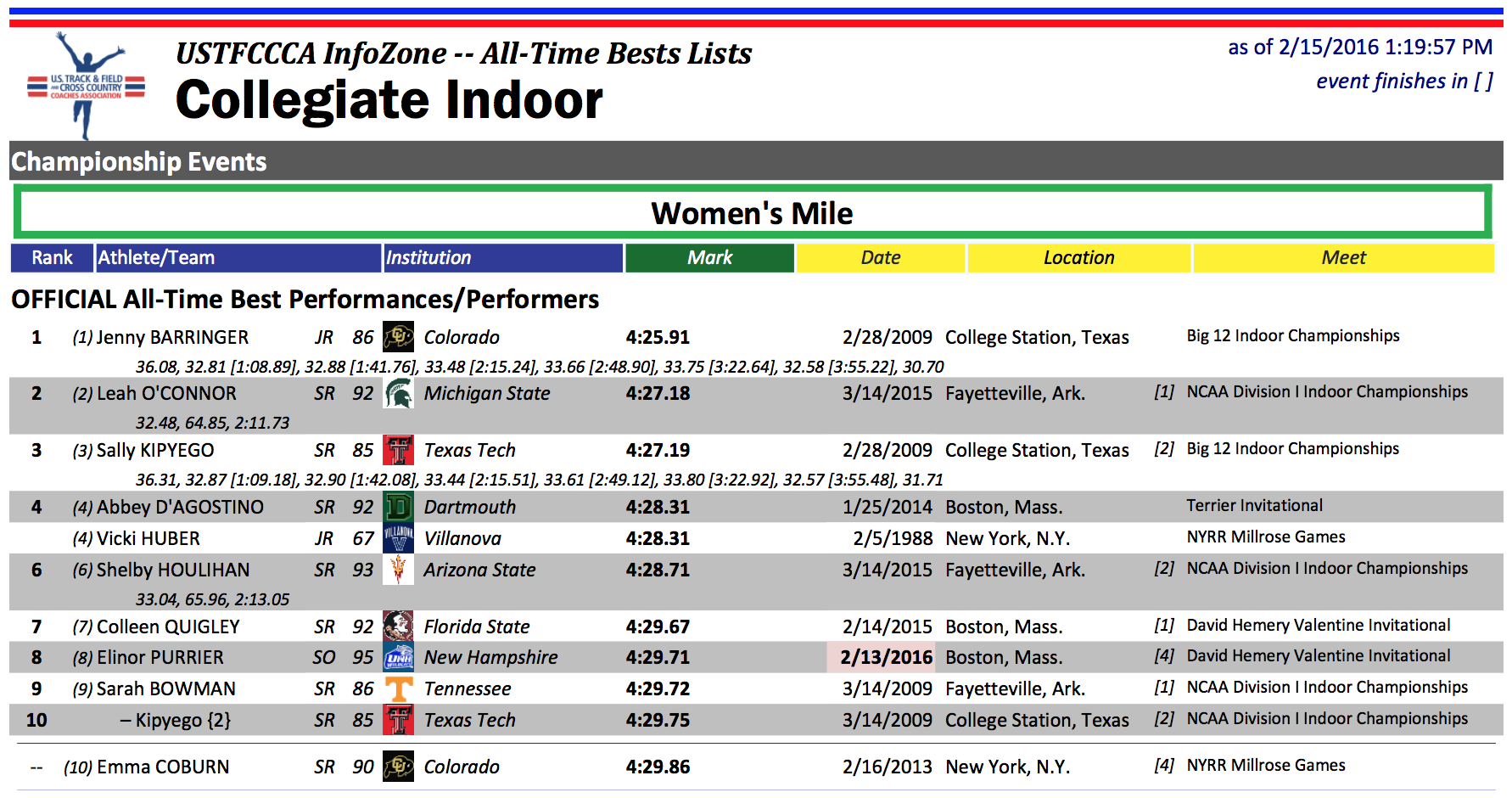 I know, it's crazy to see my name on that list, it's really crazy.
What does that mean to you?

It's showing that my hard work is paying off. I don't know, it's just really exciting. I guess I don't really know what else to say about it.
You competed at the NCAA Indoor Championships in 2014, but didn't make the final. The tables have turned a bit since running 4:29. What do you want to accomplish this year?

I'm still kind of recovering from the race, to be honest. I say that my goals are just to make it to [NCAA] finals, but I feel like running this race is a bit of a confidence booster. I feel better about making it to the finals now, but there's still the goal.
In outdoor track, you're a really talented steeplechaser, you were seventh at the NCAA Championships with a new PR of 9:53. Do you still consider yourself a steeplechaser at heart?

Yeah, I mean it's really hard to pick between them especially when I just ran a really fast mile, but the steeplechase I think is still my favorite. I had a really good season last year running with my teammate Laura Rose [Donegan]. We both made it to nationals and had a good weekend.
There's often a correlation if someone is a good miler and a good steeplechaser.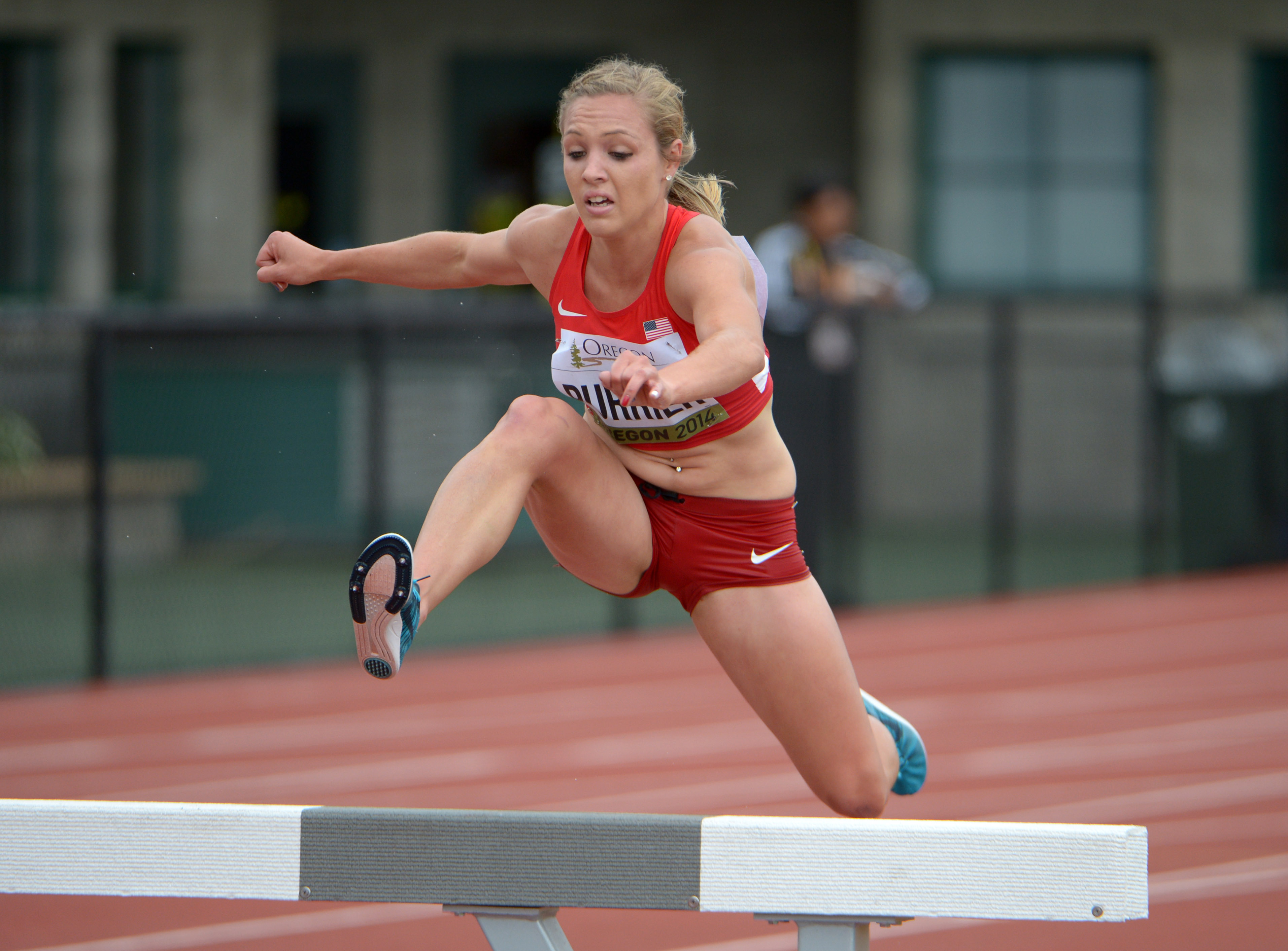 It's really interesting, yeah.
Do you think the training for each event translates well into each other?

Yeah, they both help each other. Like when I train for the steeplechase and build up my strength and then the mile I work on my speed, which also helps me in the steeplechase. I think they just really help each other.
What are your ultimate goals this year?

I'd say for the rest of the season, we talked about NCAAs, finishing the best I can, but we're looking into going to the Olympic Trials possibly. I'm 0.3 seconds away from the qualifying time. So in outdoor I'm hoping to PR by roughly half a second so that I can qualify for the Olympic Trials.
So switching gears a little bit, I read that you grew up on a farm in Vermont. What was that like?

In the morning before school in high school I used to get up and do chores with my brother. We'd milk and feed the cows. During the summer I guess we'd hay. I'd drive the tractors and we'd unload the bales and throw them in the hay barn. I also raised pigs when I was in high school. I would breed them until they'd have piglets in the spring.
You don't hear about a lot of runners with that background.

It's definitely a huge part of my life and it's helped me become who I am today, both as a runner and as a person.
Does your family still live out there?

Yup, we're milking about 40 cows and we have about 70 heads [of cattle]. We have some beef and the rest is dairy, but there's quite a few heifers that we raise too.
You milked all of them every morning?

Well, I don't right now since I'm at school, but my family does. We sell our milk to Agrimart, which sells to Cabot cheese.
And you mentioned you raised pigs?

I had two, I sold them though. I used to breed them and they'd have about like 13 piglets each and then I'd sell them to people around town.
How did you balance running and farm life?

It's funny because when I think about it now, I wonder how I did it. But when it happened, farming was my life and then running became part of my life. So I don't know, it's just like I grew up doing it so I didn't really have any problems. I'd get up and do chores and then I'd go to school and then I go to practice and then I sometimes come back home and do chores again or homework.
How was the transition to college?

I mean it was hard at first. I really missed home. I lived four hours away. So I mean I've gotten used to it, I've become really good friends with the girls on my team and so it's kind of like they're my family at school. It was definitely hard at first but I'm used to it now.
What are you studying?

Nutrition.
What do you hope to do after you graduate?

I'm looking into getting my Masters in education so I can hopefully teach health in high school, maybe be a coach for high school. I'm not really sure. That's sort of the direction that I'm leaning towards right now, though.
I definitely want to still live on a farm when I get older, too.
Since running the NCAA mile lead, Purrier collected two victories at the America East Conference Championships, in the mile and as part of the distance medley relay.