2016 NCAA D1 Indoor Championships
Izaic Yorks Aims To Fulfill An Olympic Promise
Izaic Yorks Aims To Fulfill An Olympic Promise
Izaic Yorks is a man of his word. The Washington senior made a promise to his sister eight years ago that he would try his best to run in the Olympics. Now
Mar 9, 2016
by Taylor Dutch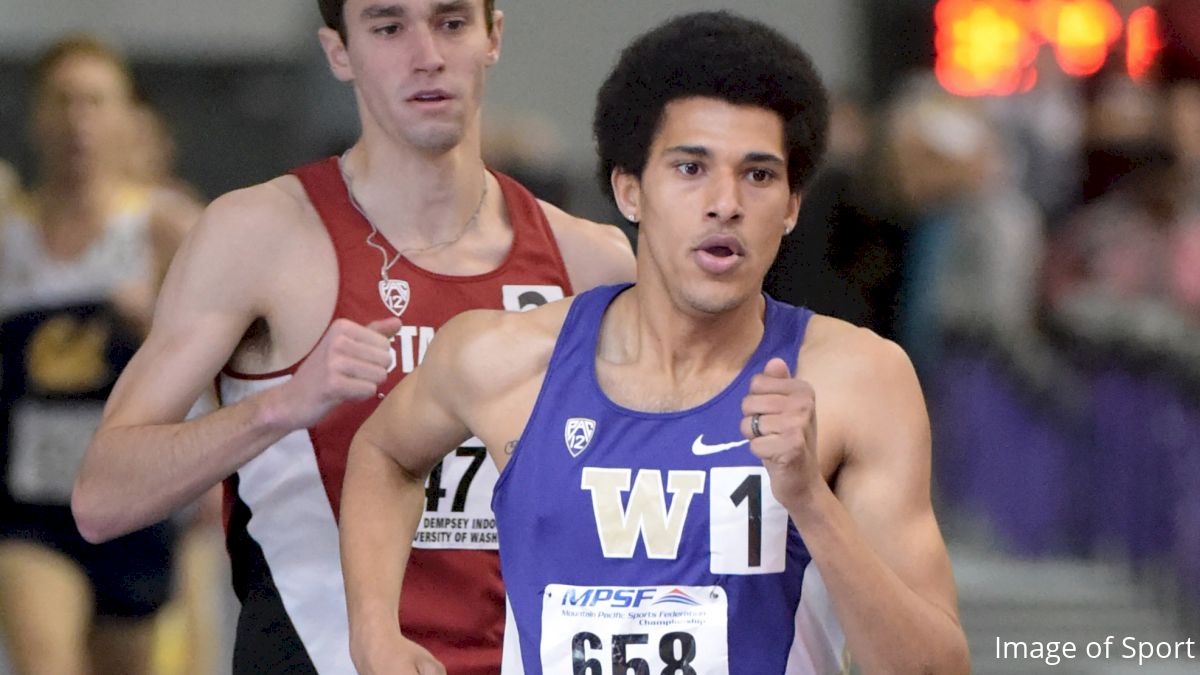 Izaic Yorks is a man of his word.
The Washington senior made a promise to his sister eight years ago that he would try his best to run in the Olympics. Now with the Olympic standard under his belt, Yorks is one step closer to following through on that promise.
The standard came in a jaw-dropping mile at the MPSF Indoor Championships two weeks ago when Yorks claimed the victory in 3:53.89 over Stanford's Sean McGorty. The victory marked a four-second personal best, the third-fastest time ever run in NCAA indoor history and the fastest mile ever by an American collegian.
WATCH: Yorks' 3:53 MPSF Mile

But more importantly, Yorks notched a mark fast enough to compete at the U.S. Olympic Trials, an opportunity to make the team headed to Rio.
"That's one huge piece of the puzzle to this thing that I've committed my life to on a promise, so I can't even express how excited I am to have this opportunity come from it," Yorks told FloTrack over the phone.
That promise was made to his sister Brittany, who was born with complications that made doctors doubt whether she would live more than a few years. But Brittany pressed on and defied the doctor's expectations.
The two siblings were watching the 2008 Olympic Games together in their living room when Brittany in her wheelchair told Izaic,
"I want to be able to run like that."
From that day on, Yorks was committed to a promise: He would find a way to compete at the Olympic Games, for Brittany.
Over the course of his high school and college career, Yorks has consistently shown glimpses of great talent, but the 2015-16 season has been a series of major breakthroughs for the middle distance runner.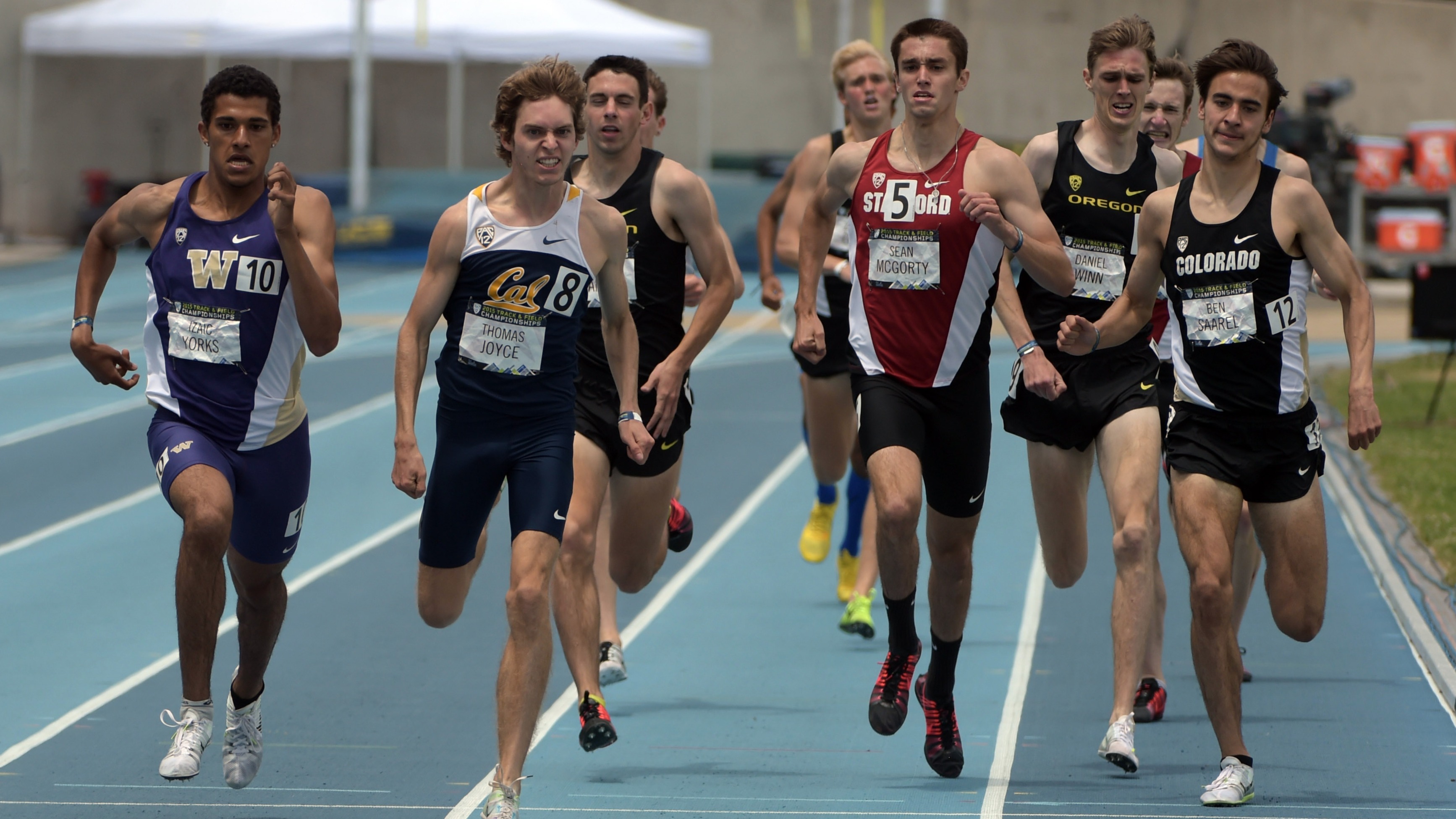 A 4:04 miler from Lakes High School in Lakewood, Wash., Yorks initially started his college career at the University of Portland, but decided to transfer to Washington in order to be closer to his family. In the midst of the transition, Yorks' commitment was tested as he felt that he was moving backwards in his performances. At one point, he almost decided to leave the sport altogether.
"There was a time when I was considering not doing this sport anymore," Yorks said. "More than anything for me, it's just indicative of how amazing this journey in college has been and how worthwhile it's been to stick it out."
"To give up would have been breaking that promise," he said.
In his first track season while running for Washington, Yorks made steady improvements. He ran a 1500m personal best of 3:42 and qualified to run in the 2014 NCAA Championships where he finished 11th in the semifinal. In the indoor season, he finished 15th in the NCAA Championships mile.
2015 showed more progress as he claimed the school record in the
indoor mile with a 3:57.81 at the MPSF Championships
. He qualified to compete at the NCAA Indoor Championships, but failed to make the final. He bounced back in the outdoor season where he made his first NCAA Outdoor Championship final and finished 13th overall.
He claimed 30th place at the NCAA Cross Country Championships last November, which led the Huskies to an eighth-place team finish and his first individual All American honor in cross country.
In 2016, Yorks has taken the NCAA by storm as he notched personal bests in the 800m (1:47.89), mile (3:53) and 3K (7:50), and helped lead the Washington distance medley relay squad to the second-fastest mark in the NCAA.
When asked what can be attributed to this rise in the past year, Yorks credits the support team behind him - his coaches, teammates, trainers, family, and wife Courtney, who he married last summer. Everyone plays a role.
"There's been a shift in thinking," Yorks said. "That it's really a culmination of a team thing."
He often asks himself: "What is the best team thing where we could all work together to accomplish this? As a culmination of 'we' and not just me trying to go do things on my own."
His decision to run the DMR and the 3K, as opposed to the mile at this weekend's NCAA Indoor Championships reflects this sentiment. In order to run the mile and the distance medley relay, Yorks would have to run the first round of the mile shortly before the DMR. He chose to focus on being fresh for the DMR in order to help the Huskies in their NCAA title pursuit.
"My first and foremost goal is to go and win that DMR. I think that we have the personnel to do it. I think everybody is committed, and I think we have a shot to do it," he said.
The quartet of Blake Nelson, Jacopo Spano, Yorks and Colby Gilbert enters the meet with a 9:27.19 seed time, which was run right behind No. 1 Oklahoma State at the Alex Wilson Invite earlier in the season. Individually, Yorks has the sixth-fastest mark heading into the 3K final on Saturday.
No matter what happens at the NCAA Championships this weekend, one thing is certain — Yorks is getting closer to fulfilling his promise.