2016 IAAF World Indoor Championships
Genzebe Dibaba Does Genzebe Dibaba Things, Rowbury Earns Bronze
Genzebe Dibaba Does Genzebe Dibaba Things, Rowbury Earns Bronze
PORTLAND — Genzebe Dibaba did Gezebe Dibaba things to win the 3000m in 8:47.43 at the World Indoor Championships.When the gun sounded, the pace was pedestri
Mar 20, 2016
by Meg Bellino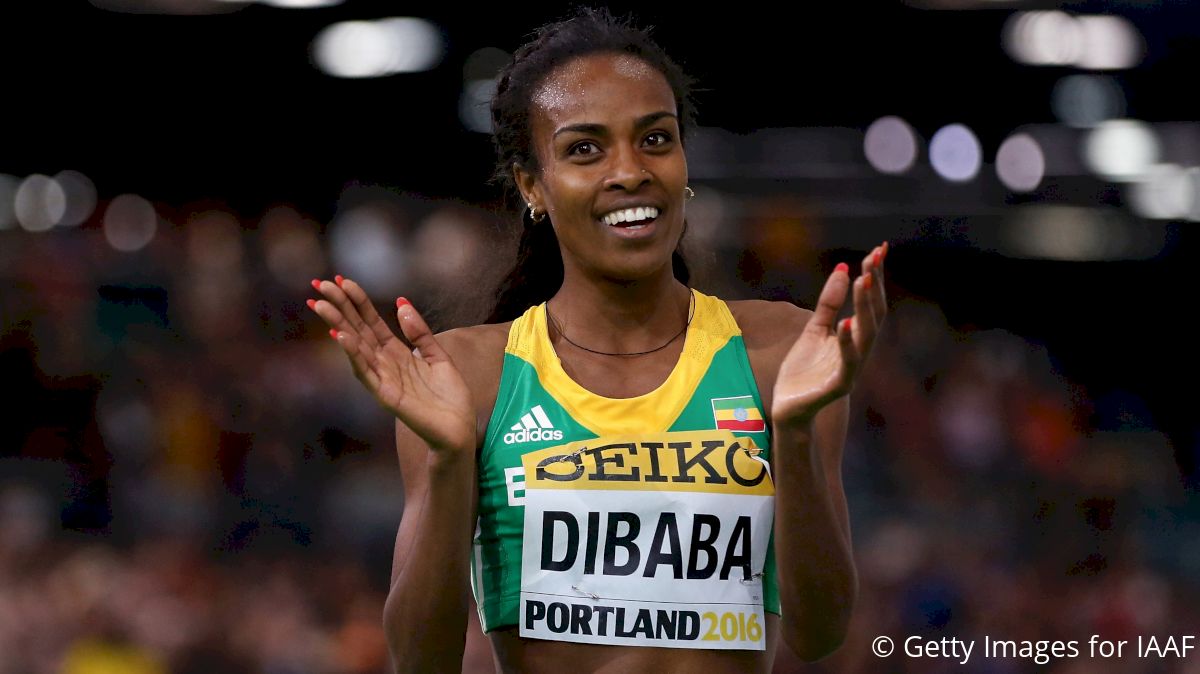 PORTLAND — Genzebe Dibaba did Gezebe Dibaba things to win the 3000m in 8:47.43 at the World Indoor Championships.
When the gun sounded, the pace was pedestrian. 40 seconds through 200m to be exact. At 1200m Dibaba moved from mid-pack (where she was presumably out for a light stroll) to first and blasted past the competition. Her lead continued to stretch out and she won comfortably over Meseret Defar by 7 seconds.
Defar finished second in 8:54.26. The reigning Olympic 5000m champion missed all of 2014 and most of 2015 after giving birth to a baby. Armed with an 8:30.83 season best from her victory at the New Balance Grand Prix, many thought she would put up a fight with World record-holder Dibaba. The 32-year-old did not respond to the move, however.
Shannon Rowbury ran perhaps one of her best career races to earn bronze in 8:55.26. Many questioned her motive to pursue the 3000m over the 1500m with heavy-hitters Dibaba and Defar in the field, but the decision paid off brilliantly for Rowbury.
"The end of the race was tough but the crowd carried me through," Rowbury told announcers at the Oregon Convention Center. "It took all of my mental focus and all of the crowd's energy to make sure I got on that meal podium."
Rowbury maintained contact with Defar and the leaders of the chase pack after Dibaba took off. Though Defar created some separation, the 31-year-old Nike Oregon Project member continued to pick off competitors and settled in the third position.
"I've had good races and I've been performing well, but you only get so many opportunities at a championship," Rowbury told FloTrack. "You only get this once in a lifetime to have Worlds be at home, and so, I really just wanted to take full advantage of that."
It is her first global medal since earning bronze in the 1500m at the 2009 World championships. ​Rowbury said that
after a week of rampant doping news
, earning this medal was extra special.
​
"I truly believe that by living rightly and having a clean lifestyle and just working my hardest, my best can be enough. It was gratifying to prove that today."