2017 Payton Jordan Invitational
How I Remember the Solinsky 10k Story
How I Remember the Solinsky 10k Story
Editor's note: I was interviewed Friday by John Walters of Newsweek who is writing a piece on Chris Solinsky's 10,000 meter race (properly named the Kim McD
May 1, 2016
by Ryan From Flotrack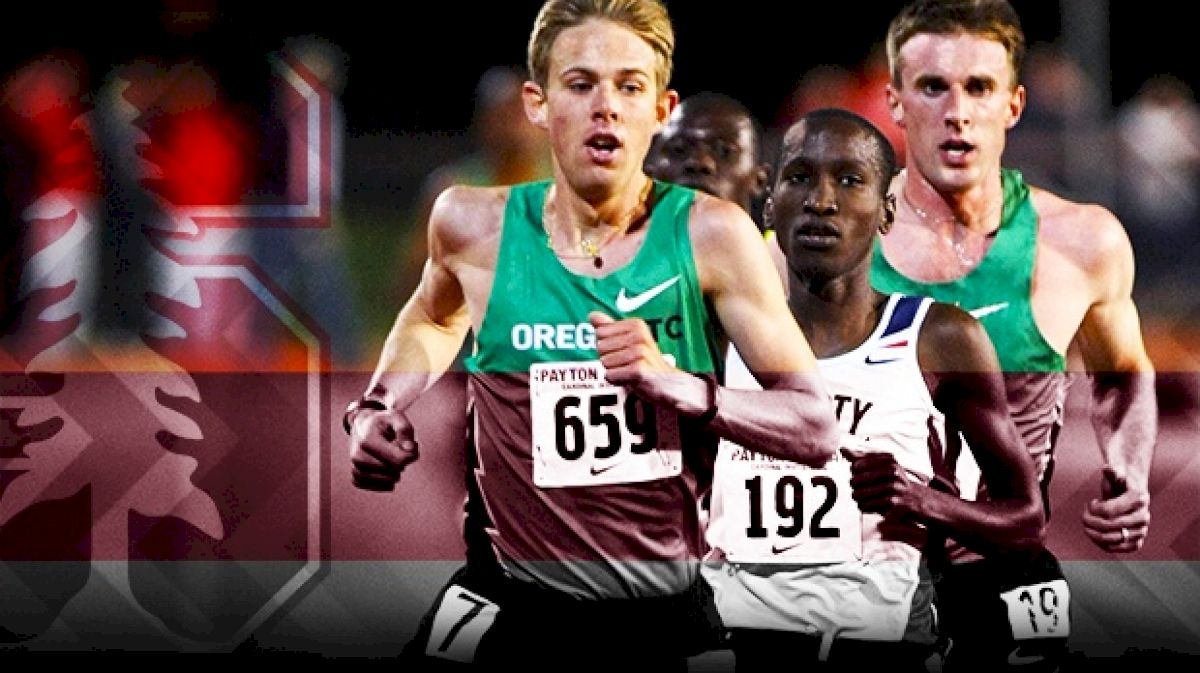 Editor's note: I was interviewed Friday by John Walters of Newsweek who is writing a piece on Chris Solinsky's 10,000 meter race (properly named the Kim McDonald 10,000 Meter Run) from the 2010 Payton Jordan Invitational. The story follows the recent announcement of Solinsky's retirement. In the middle of the interview, I had to catch my flight to Stanford so while I was flying I started to jot down some notes for our call and the notes eventually became my personal account of that evening. With it being the six-year anniversary of that American record race, I thought I'd share my reflection with the audience that watched the race with us that evening.
Read the Newsweek story from Walters here
Everyone gravitates towards stories in one way or another. I have commentated hundreds of races and even a handful of records, but this race and its story was unique. I knew there was something special in the air when we first mentioned Chris Solinsky's name
from 2:06 to 2:28 into the race video
, but I couldn't have predicted what was going to happen 24 minutes and 31 seconds later.
It wasn't even until the 5K split of 13:34 that we started thinking Solinsky might be sticking around for a while. The story unfolded in a way no one would have ever thought. In an effort to relate to a popular present day story, let's look at Game of Thrones (spoiler alert: if you're not caught up through season 5 then you might want to skip to the next paragraph). Viewers don't yet know what happens to Jon Snow after it looks like he is killed, but everyone wants to find out Jon Snow didn't actually die in the hope that he will one day become king. Viewers are waiting for the untold story to unfold in a way they've imagined it in their minds.
Prior to the untold story of the 2010 Payton Jordan 10K, Jon Snow (Chris Solinsky) hadn't yet been introduced as a character you ever imagined could be king (break the American record). Solinsky was never talked about as an athlete who could win this race because there hadn't been enough character development (he had no prior experience running the event) to allow the audience to think he'd have a shot to run the fastest 10K ever by an American.
As we were watching the race unfold, it suddenly sinks in -- Solinsky could win this battle. And with 800m remaining it became official. Solinsky is going to be crowned the king! In Game of Thrones terms, Solinsky came into the race playing the non-influential role from seasons 1 and 2, but over the last 13 minutes of the race you get seasons 3 through 5 (minus the last episode). Ultimately we jump ahead to the perfect ending that no one ever had the chance to consider. It all happened so fast.
As Solinsky crossed the finish line, I thought back 27 minutes earlier and was amazed to realize that everyone had been completely in the dark about what was going to happen. Solinsky was never in the conversation. At the time Solinsky's PRs in the 5K (13:12) and 1500m (3:37) were both run in 2007, so the likelihood of running the way he did was totally off the radar. It took me until 23:25 into the race (approximately four laps to go) to realize Solinsky might break the American record. I was even unsure if it was actually his first 10K, that's how little I looked into Solinsky running the race. You can hear me say in the final 100 meters "in what we think to be his 10K debut," which was my attempt to save face in the event that the information was incorrect.
In the end, the race wasn't just about running fast or even running faster than any one American ever had, it was about doing something remarkable that no one had considered and doing it in someone else's race.
An already well-built storyline had been developing throughout the week leading into the race. The race featured a clear favorite in Galen Rupp that had been hyped up as his American record attempt. It was a race that Galen and Alberto Salazar had set up to be as perfect as it could possibly be. They decided to run in Palo Alto the morning of the race and brought in their own pacers. Even Nike had their own camera crew on hand to document the event (luckily for them, Chris was a Nike athlete). A lot of thought, planning and preparation went into this race for the Salazar camp. And Solinsky, who casually walked up to the starting line like it was any other race, totally stole their show.
Although it wasn't talked about as much in video, Solinsky won Galen's race that night and everyone knew it
(Watch video: Fans even said there was "too much Solinsky in the air")
. It was a big reason the story was so unique. Galen was beat by a rival group's athlete who had never even raced the distance before. And why did Solinsky run? Simply put, he was very fit so they thought it would be a good idea to run a 10K. Their logical reasoning helped us find out that Solinsky was actually one of the fittest men to ever run 10,000 meters.
One of the overshadowed pieces of this story is that of Solinsky's teammates. In the same race and only moments after Solinsky crossed the line, teammate Simon Bairu broke the Canadian record by nearly 13 seconds and teammate Tim Nelson ran his personal best
(See Full Results)
. Teammate Evan Jager, the future American Record holder in the steeplechase who was not racing due to injuries, quickly sprinted to the finish line to celebrate with his teammates. The four athletes, all coached by Jerry Schumacher, have been teammates since their college days at the University of Wisconsin. In that moment they celebrated their journey together, they celebrated the unpredictable outcome, and they celebrated becoming a part of history. The raw happiness and emotions seen in Solinsky's fist pump, in Jager's loud "woooos" and in the group's shared hugs was a special sight to see.
Chris Solinsky finishing the 10k and celebrating with this teammates at the finish line.
Many big non-championship distance races have turned into time trials for athletes to hit their PRs and their qualifying marks. While some may argue these kind of races are necessary, I feel it moves our sport backwards.
How do you explain this to a non-track fan in a way that makes our sport sound exciting enough to spark their interest to want to watch? --

There's going to be a lot of fast guys in this race and one of them will be a "rabbit." The rabbit will set the desired pace. Most of the field will run closely behind the rabbit, letting him lead so the other runners aren't exerting too much energy early on. The rabbit will eventually drop out and the runners will try to keep up the pace. The runners hope that the rabbit runs the desired pace to help the runners hit their goal times. With a lap or two to go, whoever is left in the leading group will try to win the race.
I assume the non-track fan's response may be something to the effect of "So the biggest goal is to run a certain time and not win the race?" You'd like to think all races are about competing to win, but as we've come to see, that isn't always the case. For Solinsky, Payton 2010 was all about competing for the win
(Watch video: Solinsky apologizes to Galen for sitting behind him for a majority of the race, but says his goal was to win).
Most people don't think about marketing and story lines in our sport, or the lack thereof. Most think about hitting marks in perfect conditions or how fast the pace is. I find myself cringing when I hear athletes blaming pacers for races that don't meet their expectations. I love the Penn Relays, I love the NCAA Championships, I love the Olympic Trials/Games... these competitions are about competing to win, regardless of the pace set in the early stages of a race. The actual art of "racing" seems to be a forgotten art. It's a part of the sport that is often overlooked as these events become time trials and competitive practices for athletes.
I think this kills the most exciting aspect of our sport, which I believe is racing. Time trials limit the amount of competitions that we can promote effectively to a larger audience. Even TV commentators don't know how to talk about a slow-paced distance race anymore. We are telling the audience that if the pace isn't set well for athletes to run fast then it's not an exciting race. Our sport is not great because it shows 15 people running an Olympic time standard in one race. While it's nice to see the depth of talent, that is not the way we'll gain more fans.
Our sport is great because of the pure nature of competition that everyone understands -- get to the finish line faster than anyone else. Race to win.
I bring this up because the 2010 Payton Jordan 10K was set up to be something similar, which I was too green to realize at the time. Fortunately for us, two things were different.
1. The pace was set exceptionally fast. Much faster than any qualifying standard and faster than any American had ever run.
2. Solinsky came into the race with the intention of winning, regardless of the pace. This changed the dynamic of the race from a fast time trial to an exciting battle. His splits prove just that:
First 5k - 13:34
Second 5k - 13:25
Final Mile - 4:07
Final 800m - 1:56
Final 400m - 56

It started as his first race in the prestigious Kim McDonald 10K and eventually it became a battle for the crown. Then, it became an unimagined race for the American record. That night Chris Solinsky produced a story that inspired the running world and became one of the most memorable and unexpected races we may ever see.
Watch the full race here


Cooling down with Solinsky and Tim Nelson after the race