Runner With Cerebral Palsy Dreams of Becoming an Oregon Duck
Runner With Cerebral Palsy Dreams of Becoming an Oregon Duck
Justin Gallegos doesn't let anything get in the way of his goals—not even cerebral palsy. So when he says he wants to attend the University of Oregon despit
May 6, 2016
by Taylor Dutch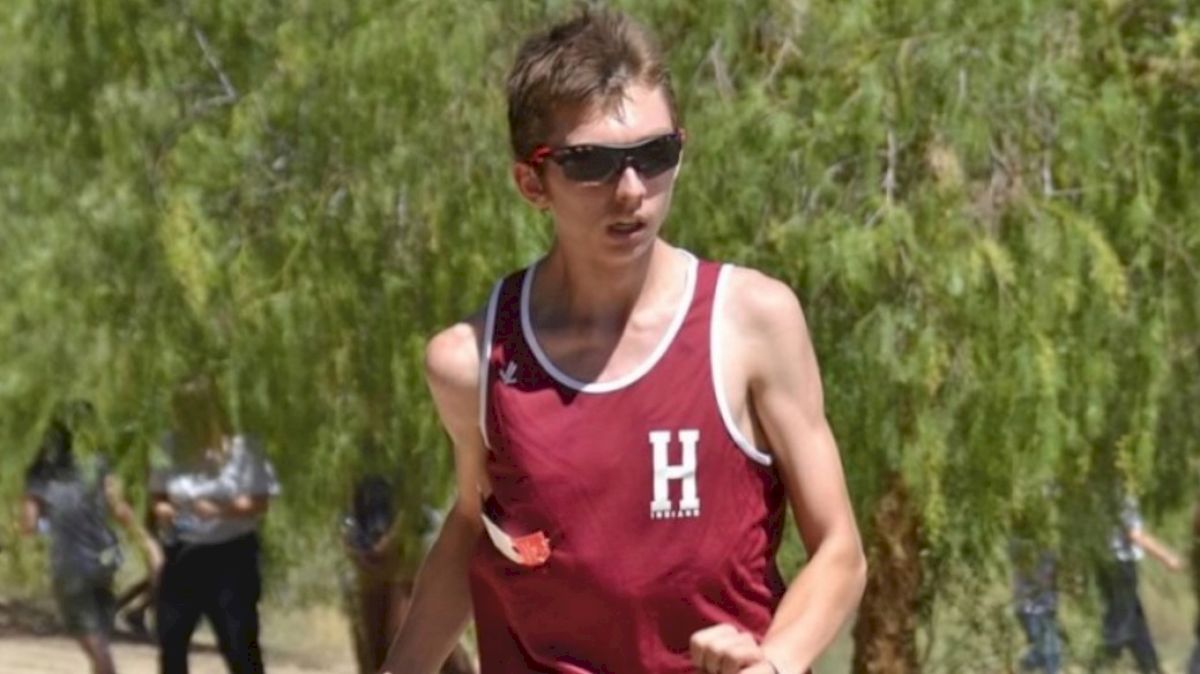 Justin Gallegos doesn't let anything get in the way of his goals—not even cerebral palsy. So when he says he wants to attend the University of Oregon despite out-of-state tuition costs, he's bound to find a way.
FloTrack first met Gallegos at the 2015 Woodbridge Invitational when he set a massive personal best on the 5K cross country course and inspired the running community along the way.
The senior from Hart Senior High School in Newhall, California, joined the cross country and track teams as a freshman, and has impacted the programs in a big way.
Doug Williams of ESPN spoke to Gallegos' father Brent,
who noted his son's perseverance and the positive affect he's had on his teammates.
"He fell quite a bit in the first week or so, to the point where I started wondering if it was going to work out," Brent said.
Cerebral palsy is a congenital condition that affects motor skills and movement, and typically makes physical activities such as running extremely difficult or nearly impossible.
"He never once said, 'I don't want to do this,' or 'I need a break,' or 'I need some time off.' If he got hurt that day, nine out of 10 times he would just pick himself up and start running again even though his knees were bleeding."
Since those early days, Gallegos has posted personal bests of 3:25.98 in the 800m and 7:07.95 in the 1600m with improvements every year.
"I can be a true athlete," Gallagos said in the YouTube video, "No Such Thing As a Disability," created by classmate Luke Peckham. "I can be what people out there don't think a disabled person can be, and that spark motivates me."
Gallegos has dreamed of becoming an Oregon Duck for many years, and was accepted last fall. Unfortunately, the out-of-state tuition to attend Oregon is out of his family's price range.
With the hope of making his college dream a reality,
Gallegos set up a Go Fund Me campaign
to help raise money for his family to afford his college tuition.
"If I am able to attend the University of Oregon, I plan to study human physiology to one day become an athletic trainer and work with other disabled athletes," Gallegos wrote in the post.
"The University of Oregon has an excellent running club team that I plan on training with, in the pursuit of one day becoming a U.S. Paralympian," he added.
If you feel inclined, visit the page and donate to Gallegos'
"University of Oregon Fund."