Tara Welling, Nicole Blood Ride Comeback Train With High Performance West
Tara Welling, Nicole Blood Ride Comeback Train With High Performance West
A year ago, Tara Welling (formerly Erdmann) was done with running. She had a torn hamstring, no sponsor, and no training group. Running was no longer part o
May 20, 2016
by Taylor Dutch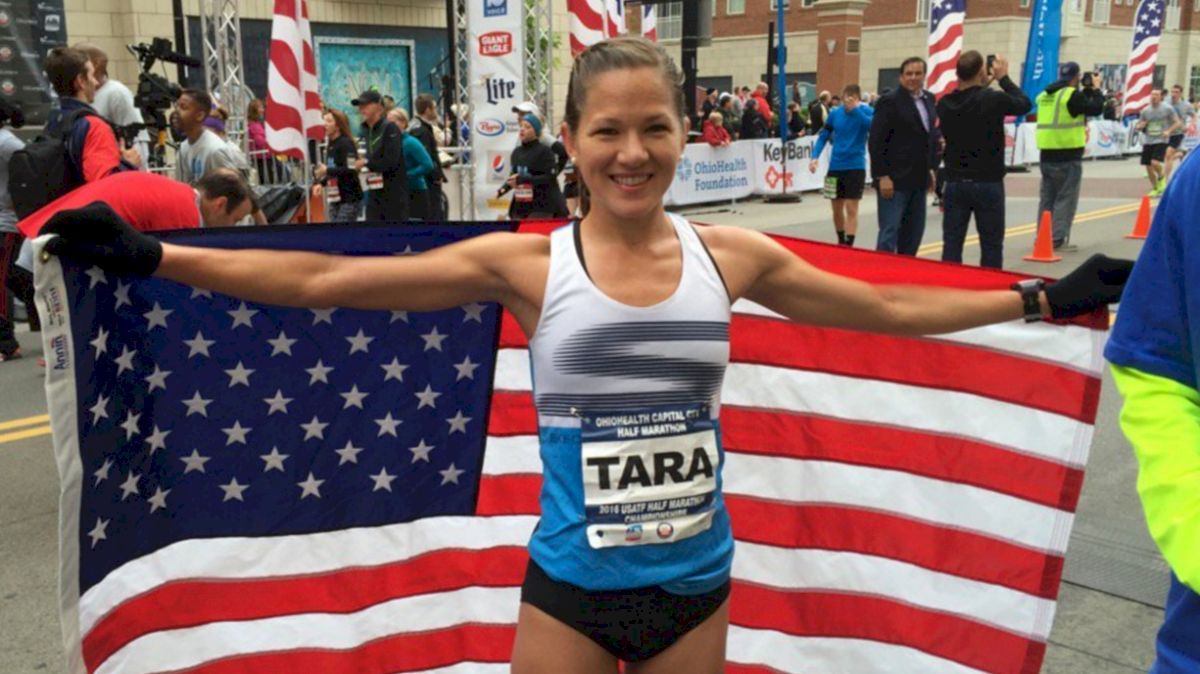 A year ago, Tara Welling (formerly Erdmann) was done with running. She had a torn hamstring, no sponsor, and no training group. Running was no longer part of her life.
Today, Welling has the Olympic 10K standard, a USATF Half Marathon title, and new personal bests of 32:02 in the 10K and 70:25 in the half marathon. Not only is she back—she's faster than ever before.
"A year ago, I never thought I'd be in a position to make the Olympic team. I expected to watch the Olympic Trials from my couch," Welling said.
When the fitness is coming along and the sun is out 4(4x400) @72 with 100m jog @skechersGO @highperformwest pic.twitter.com/wUcBFHyJPO

— Tara Welling (@Tara_Welling) April 7, 2016
What brought Welling back from quitting the sport?
High Performance West
(HPW)—a Portland-based, unsponsored running group.
Led by coach Jonathan Marcus and Portland assistant coach Chad Colwell, HPW started in July of 2015 and has grown from five athletes to 26, which include recent NCAA stars Edward Kemboi, Eleanor Fulton, Daniel Herrera, Jen Bergman and Waverly Neer as well as seasoned veterans Julia Webb and Nicole Blood.
Most of HPW's athletes, which specialize in events from the 800m to the marathon, work part- or full-time jobs while training at a championship level. It provides a unique identity to the group that Welling enjoys—she's currently working as an assistant to a real estate broker while studying to earn her real estate license.
"It's important to have something else to define you besides running in circles," Marcus said. "There's this illusion that you have to just eat, run, and sleep to be successful in this sport, but in reality, you CAN do it all — work, school, and train," he added.
Welling isn't the only one Marcus has resurrected.
Bringing Them Back

Prior to joining HPW, Welling spent years training with the Nike Oregon Project under coach Alberto Salazar. Since graduating from Loyola Marymount in 2012, Welling suffered from ongoing injuries and failed to improve her personal bests on the track. Disappointing results ended in a torn hamstring and her Nike contract coming to an end. By the spring of 2015, Welling was done chasing the Olympic dream.
"I wasn't having fun anymore," Welling said. "I was tired of running and being injured all the time, so I quit."
Welling got to know Marcus through the network of runners in Portland. He told her she could still be very good at the 10,000m and the marathon, if she wanted to be. Welling initially told him no, but after several weeks off and a gradual return to running with friends on her own accord, she began to remember why she loved it.
In July of 2015, Welling told Marcus she'd give it another shot, and joined HPW. In return, Marcus promised her a positive, low-key training environment.
"[Marcus said] It's going to be fun, it's not going to be a high-stress environment, which was something I was in before," Welling said. "The whole point was to get with a group of people, and to have fun, run fast and train hard."
The new approach worked for Welling, who signed with Skechers last summer and attained her first personal best in three years in the 2016 Stanford Invite 10K.
Marcus also encouraged former nine-time Oregon All-American Nicole Blood to return to running after she gave up on a professional career due to injuries in 2012.
After working as an assistant coach at Columbia and later a sales representative at ElliptiGo, the former Oregon Track Club member took a job at Nike in customer service. She moved back to the Pacific Northwest last fall, and became friends with some of the women at HPW.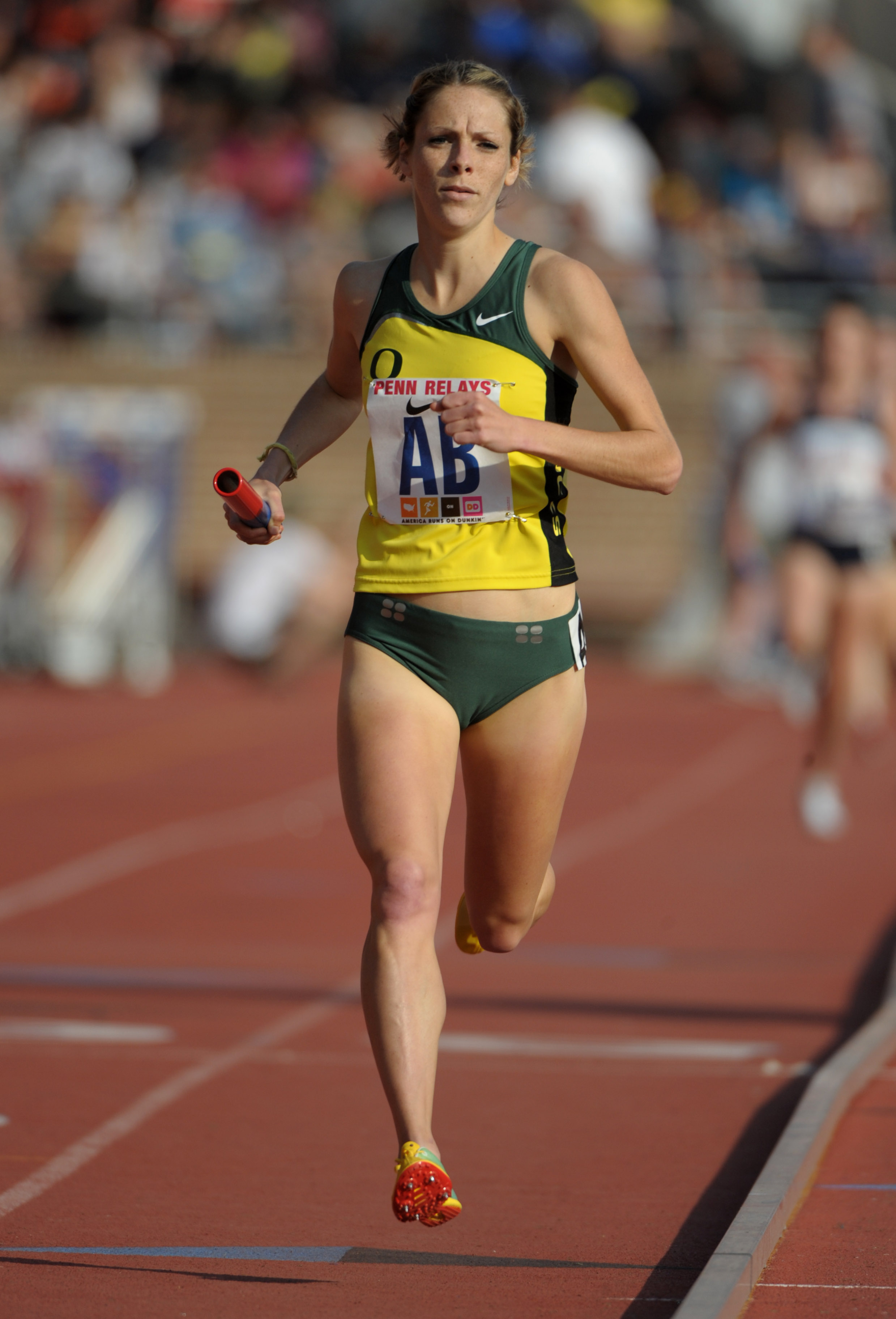 They told Blood that HPW needed another runner to complete their team at the USATF National Club Cross Country Championships last December. Eager to compete again, Blood reached out to Marcus for a meeting over coffee.
"Honestly, my only intention was just to ask if I could be part of this cross country team because I just love to race," Blood said. "But JMar put this vision in my head of trying to make it to the Olympic Trials. So I left the meeting thinking, 'Holy shit! Can I make an Olympic team this year?"
Blood finished 34th overall and third for the team at the cross country championships, which helped HPW to a runner-up team finish.
Since December, Blood has trained consistently while working 40 hours each week at the Nike offices in Beaverton, Oregon, just outside of Portland. During the indoor season, Blood ran a 3K season's best of 9:14, which qualified her for the USATF Indoor Championships. She finished 16th, and since posted a 4:26 1500m and a 16:21 5K season's best. Although the times are well off her personal best marks from college (4:14,15:38), Blood is keeping a balanced perspective on her comeback.
Witness the fitness! Super Squad of @runteamwebb, @NikBlood, & @TaraErdmann crushing reps at the oval office. pic.twitter.com/7zucEzMUPn

— HighPerformance West (@highperformwest) February 10, 2016
"He [Marcus] keeps me visualizing what's possible six months from now, and that's how I grew to love the process again," Blood said. "He reminds me of what it takes and how cool it is to get better every single day. To have a coach that's so involved, it's hard to have a bad day."
Finding the Balance

Welling works 10-20 hours a week at the real estate broker's office while training for the Olympic Trials. Luckily, her boss is understanding and flexible. His children are classmates with double Olympic champion Mo Farah's kids, so he's seen what it takes to compete at a high level. At the moment, Welling is training at altitude in Flagstaff, Arizona.
"I'm not one to just sit at home and do nothing," Welling said when explaining her decision to begin working part-time two years ago.
Blood started running 80 miles each week in the fall, but has dropped to 65 and included weight and technique routines. The weekdays vary, but Blood typically completes two workouts per day in between an 8am-5pm work schedule. The entire team meets for group workouts at the downtown Duniway track on Saturday mornings and for long runs on Sunday mornings.
Despite the busy schedule, Blood and Welling maintain that a balanced, relaxed approach has restored their long-term relationship with running.
"I've been a part of other groups where it's intense because everybody has goals for the Olympics or a world team," Blood said. "But you need that balance of having fun while also trying to be a better person overall.
"I think that's what helped keep our group so healthy and light — just being aware of the fact that we all have our own lives as well," she added.