2016 Furman Elite 1500
Morgan Uceny Wins Furman Elite 1500m in 4:03, Fastest Time Since 2012
Morgan Uceny Wins Furman Elite 1500m in 4:03, Fastest Time Since 2012
The goal of the Furman Elite 1500m is simple. Set up two races, rabbit them perfectly, and help athletes get the Olympic standard.The event was a massive su
Jun 5, 2016
by Meg Bellino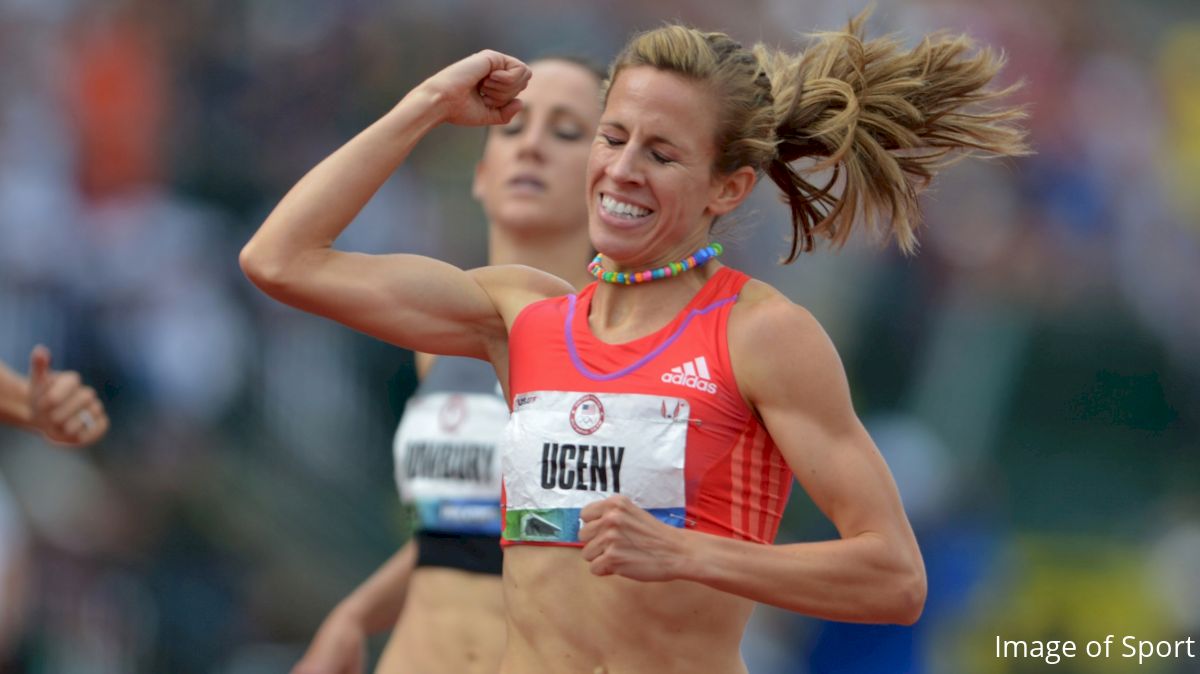 The goal of the Furman Elite 1500m is simple. Set up two races, rabbit them perfectly, and help athletes get the Olympic standard.
The event was a massive success on the women's side as eight women smashed the 4:07.00 IAAF Olympic standard and 10 total dipped under the USATF qualifying time of 4:09.50. Morgan Uceny, a 2012 Olympian and 2011 world championship finalist, stole the show by winning in 4:03.94, her fastest time since 2012.
Related: Morgan Uceny Runs Toward Redemption

Lauren Paquette rabbited the field as prescribed with an opening 400m split of 64 seconds. World championship steeplechase finalist Stephanie Garcia and American Junior record-holder Alexa Efraimson latched on to Paquette, who led the field through 800m in 2:09. Uceny and Canadian Olympian Nicole Sifuentes remained close behind the leaders.
With 500m to go, Paquette stepped off the track and Garcia led the field through 3:00 with one lap to go. On the backstretch with 300m to go, 19-year-old Efraimson and the veteran Uceny passed Garcia, while Sifuentes continued to stalk behind.
With 150m to go, Sifuentes and Uceny duked it out with the American taking the victory in 4:03.94 over Sifuentes' 4:03.97.
#FurmanElite1500 #Forreal pic.twitter.com/uz2RGNokQT

— FloTrack (@FloTrack) June 5, 2016
Uceny won the 2012 Olympic Trials 1500m race over Shannon Rowbury and Jenny Simpson. Since that last Olympic year, however, she hasn't run faster than 4:04, with the last two seasons only seeing times in the 4:09 range. After tonight, however, it looks like she's back in form. Chris O'Hare, who trains with Uceny's adidas B.A.A. group, was pumped.
"Moran" AKA Morgan getting it done at #FurmanElite1500 Back to business. @MUceny https://t.co/GsrFPSYAv2

— Chris O'Hare (@chrisohare1500) June 5, 2016
Sifuentes, Heather Kampf, Amanda Eccleston, Sara Sutherland and Stephanie Schappert all set new personal bests.
Cory Leslie, fresh off his 8:20 steeplechase at the Rome Diamond League, rabbited the men's field. Oregon alum and NJNYTC athlete Colby Alexander outkicked his former Oregon teammate Johnny Gregorek to win in 3:37.32 over 3:37.36.
Leslie took the field through 42 seconds for the opening 300m with Jeff See, Duncan Phillips and Lee Emanuel following close behind. At 800m, Leslie came through around 1:54 with Phillips leading now about one second behind. Phillips began to separate himself from the rest of the race as Leslie took the former Arkansas standout through 1200m in 2:39. With 350m to go, however, Gregorek started to close the gap on Phillips and the two began to kick hard with 200m to go. Gregorek looked as if he would see no other challengers as he ran away from Phillips, but his training partner Alexander had other ideas.
Colby Alexander FTW in 3:37.32! #FurmanElite1500 pic.twitter.com/ACnK6nOEq4

— FloTrack (@FloTrack) June 5, 2016
Though nine men dipped under 3:40, zero ran faster than the IAAF Olympic standard of 3:36.20. Alexander and Gregorek did book the tickets to the upcoming Olympic Trials with their sub 3:38.00 marks.
FULL RESULTS