2016 NCAA D1 Outdoor Championships
Marta Freitas Races for Her Father
Marta Freitas Races for Her Father
Marta Freitas has a ritual during every race: Before she crosses the finish line, she kisses a tattoo of her late father's signature on her wrist. Her fathe
Jun 9, 2016
by Taylor Dutch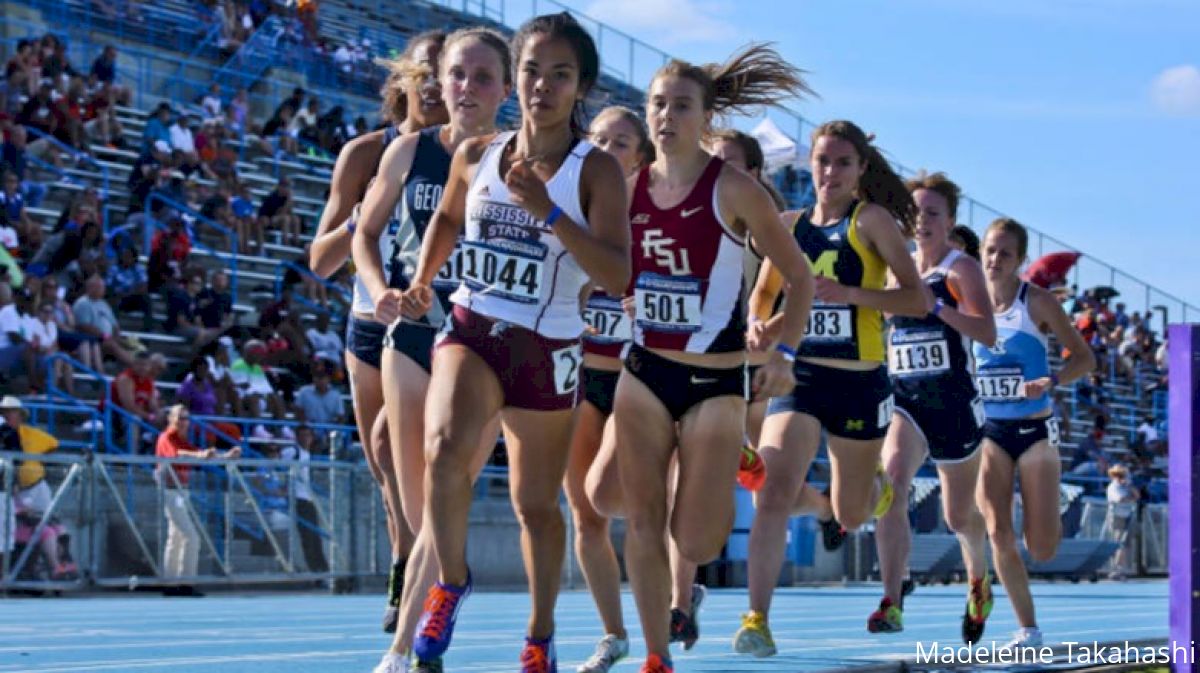 Marta Freitas has a ritual during every race: Before she crosses the finish line, she kisses a tattoo of her late father's signature on her wrist.
Her father passed away while she was racing in her native Portugal two years ago. He told her he would shout her split at the 1000m mark, but she never heard his voice. He suffered a heart attack while she was running.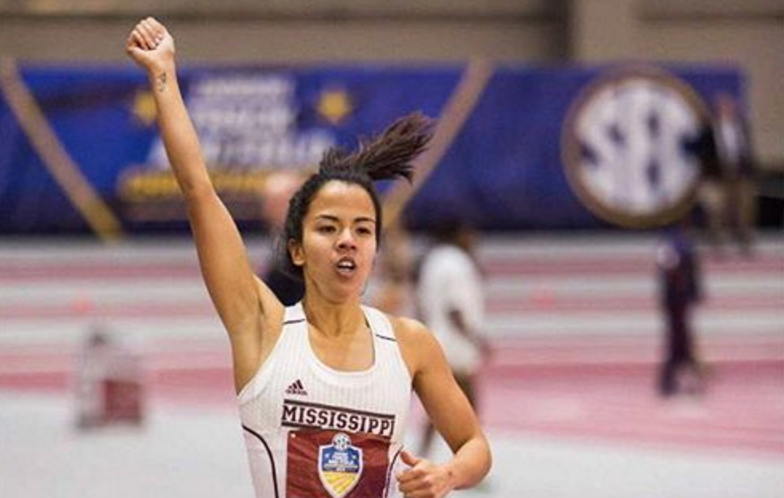 When Freitas crossed the finish line, she saw her father on the ground with the medical team surrounding him.
"I really want to do this for him," Freitas told FloTrack in a phone interview a week before the NCAA Outdoor Championships. "I feel like life is too short and we don't even realize it. It's my big motivation," she said.
'Nothing grows in your comfort zone'
Freitas' tattoo is a subtle reminder that no matter what happens on the track, her father would be proud of her accomplishments, which have been numerous in her short time at Mississippi State.
The current NCAA leader in the 1500m ran a personal best of 4:09 at the NCAA East Preliminaries and claimed the SEC title earlier this season with a masterful kick that took down NCAA champion Dominique Scott.
"Of course, I would like to have him here, but he's still so alive in me," she said.
Her father's passing motivated Freitas to make a change. In January of 2015, she moved from Lisbon, Portugal, to Starkville, Mississippi, to become an NCAA athlete on the Bulldogs' track team.
"I believe that nothing grows in your comfort zone," Freitas said. "You can either keep digging into the worst things or look with a different perspective; see the bright side of it. Even in the worst things, there is always something good."
Her boundaries were tested as soon as she arrived—Freitas couldn't walk when she got to Starkville. She injured her IT band and eventually had to get surgery in February of 2015.
Freitas didn't race in a Mississippi State uniform until April 25 that year, when she opened up with a 4:26 1500m at the Southern Mississippi Invitational. She kept improving through April and May with a third-place finish at the 2015 SEC Championships, a then-personal best of 4:13 at NCAA East Prelims, and a berth at the NCAA Outdoor Championships. Freitas and her teammate, Rhianwedd Price, arrived in Eugene with some of the best times in the NCAA, ready to take the championship by storm.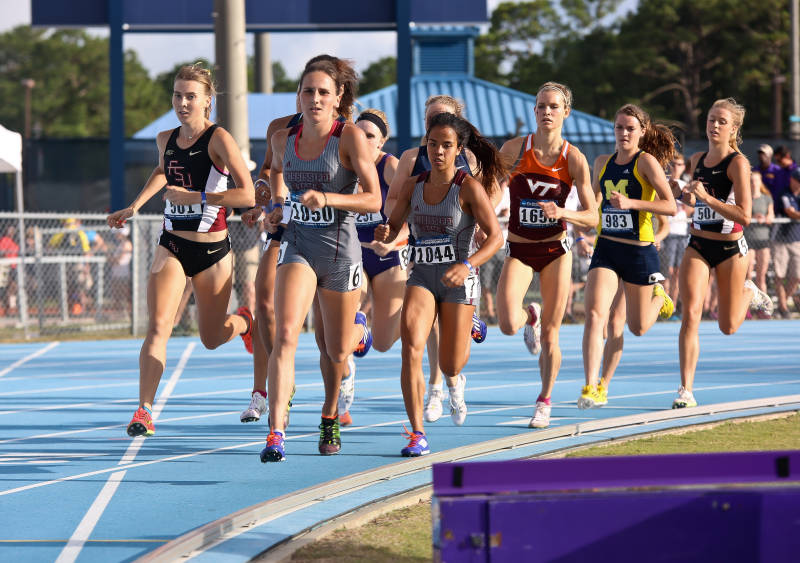 'A punch card for surgeries'
Price wowed the crowd when she beat defending champion Shelby Houlihan with a lethal kick. In the same race, Freitas suffered a fall and broke her wrist. She hobbled to the finish line, disappointed and broken as fans clapped for the runner in last place.
A year later, the pain has subsided. Freitas can now laugh about the experience.
"I remember dancing with Rhian at the start line. We were singing the song 'Walking on Sunshine,' and I said, 'This is going to be a good day,' and it was a miserable day!"
Freitas needed surgery again, this time on her wrist, but she had committed to compete for Portugal at the European Athletics Team Championships. She got the surgery the Monday after NCAAs and ended up flying to Greece to race the next week. She finished ninth in the 1500m with a time of 4:19.
"I feel like I need a punch card for surgeries," she said. "It was not the perfect day [NCAAs], but I will never forget it. It gave me a lot of strength," she said.
Three weeks after NCAAs, Freitas knocked three seconds off her best time. She ran 4:10 at the European U23 Championships.
After the disappointment in Eugene, her coach Houston Franks made a promise to her.
"He told me, 'I'm going to teach you to run so fast that you won't need to be in the crowd and you won't get pushed or fall again,' and I said, 'OK, I accept the challenge.'"
Fulfilling the promise

This year, Freitas will enter the NCAA Championships as the heavy favorite. She has consistently topped the NCAA outdoor list, won all but one 1500m race, and owns a nation-leading time of 4:09—two seconds ahead of the next-fastest competitor.
"I really want to start the race and finish with all my bones intact," she said.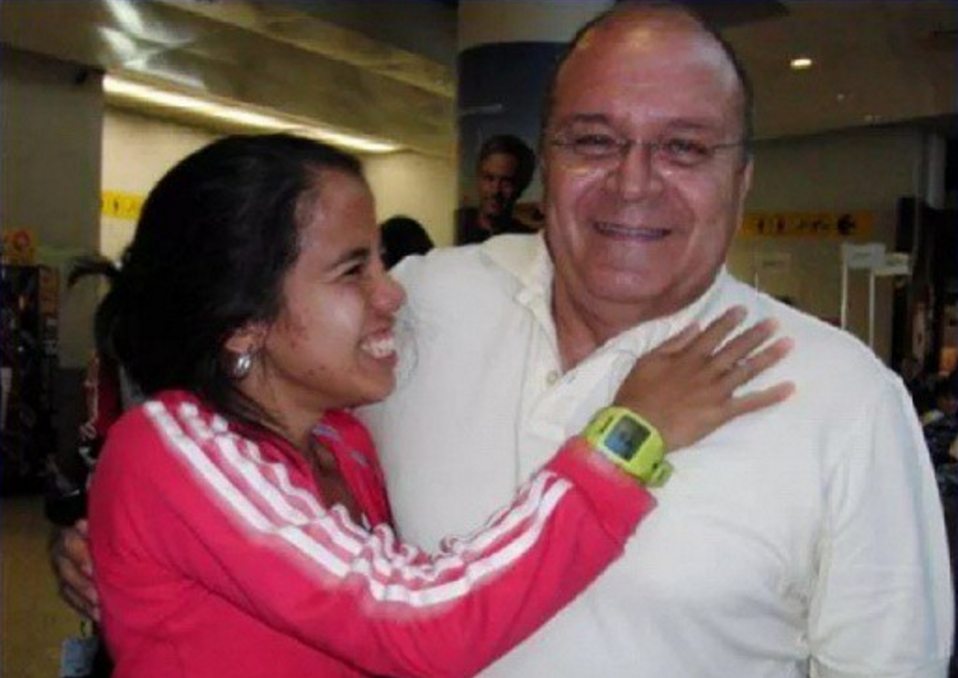 As far as post-NCAAs and the potential to compete for Portugal at the Olympic Games, Freitas still needs to run the Olympic standard of 4:07.00. Deeply motivated by the person who took her splits from day one, she's determined to see that come to fruition.
"Track and field means a lot to me because I share that with my dad. I feel like this is our project," Freitas said.
"I really want to be able to tell my best friend, 'We made it.'"