How David Torrence Assisted in the Jama Aden Drug Bust
How David Torrence Assisted in the Jama Aden Drug Bust
David Torrence, like many in the track community, felt relief when he heard the news of famed distance coach Jama Aden's arrest in a hotel raid outside of B
Jun 24, 2016
by Taylor Dutch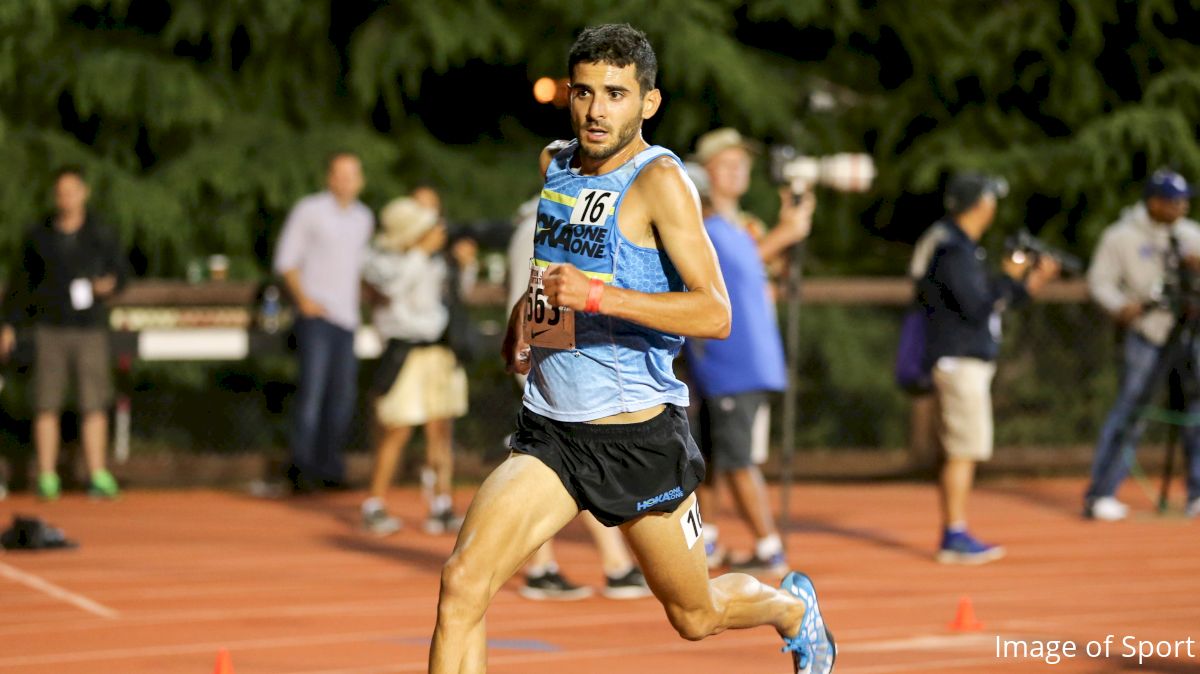 David Torrence, like many in the track community, felt relief when he heard the news of famed distance coach
Jama Aden's arrest in a hotel raid
outside of Barcelona on Monday.
He knew firsthand how much work had gone into catching Aden.
In the spring of 2015, Torrence began providing information to a former friend of the group and eventually to the International Association of Athletics Federations (IAAF) to assist in the effort of catching Aden with EPO, anabolic steroids, and a number of other banned substances.
After his experience training under Aden, Torrence knew he had to take action.
"It didn't make me feel good [training under Aden], and I tried to give them the benefit of the doubt, but in the end, it's just not the way I wanted to compete," Torrence told FloTrack in a phone interview.
Joining the 'best in the world'

Torrence began training with the coach of world record-holder Genzebe Dibaba nearly a year after his coach, John Cook, retired in the summer of 2013. Between Cook's retirement in 2013 and the 2014 indoor season, Torrence coached himself for eight months.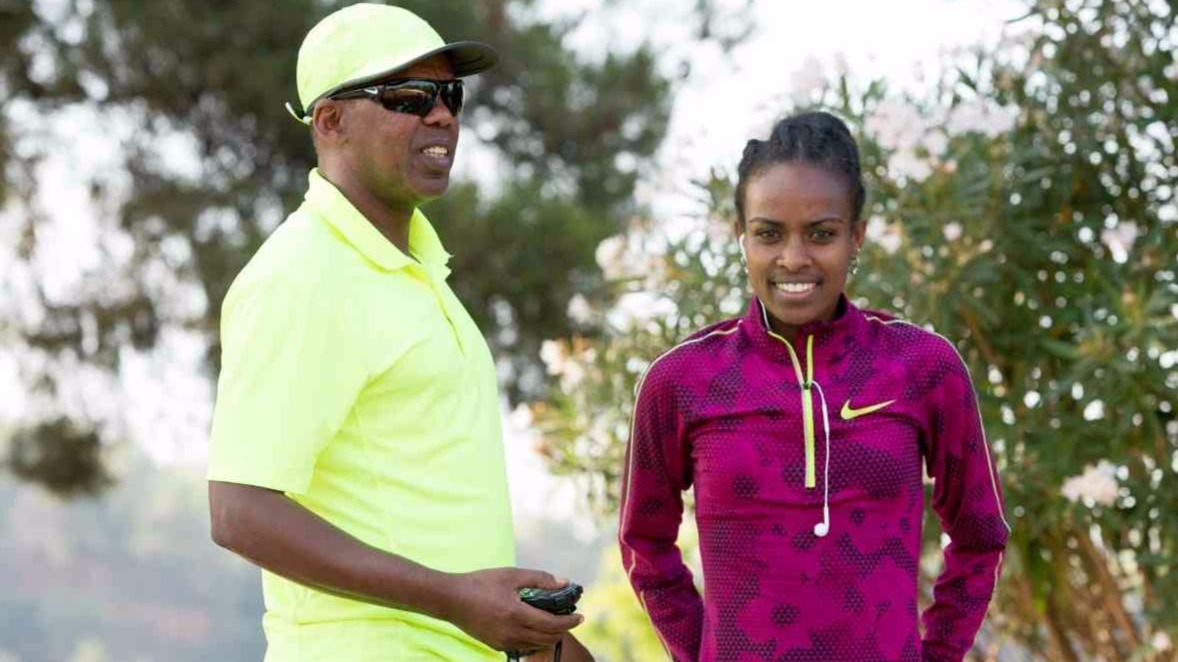 He knew Aden's brother Ibrahim through Cook, who coached Ibrahim at George Mason University. Torrence had been friendly with Aden's athletes at meets and even did a little "shit-talking" with two-time world champion Abubaker Kaki.
"The only way to learn something new was to train with the best guys in the world, right?" Torrence said.
He joined the group that spring, but hadn't met Aden in person at this point. Aden started giving Torrence workouts over email and by phone—workouts that were faster and more intense than anything Torrence had ever experienced.
The first time Torrence met Aden in person was at the group's training camp in Spain one month prior to the 2014 USATF Outdoor Championships. Torrence spent three weeks training with Aden and his athletes, but quickly grew weary of the workouts.
"Toward the middle of that camp, I started to get run-down a little bit, and that was the first time he [Aden] mentioned, 'Hey David, you got to take some vitamin injections, they'll help when you're feeling run-down.
"I said, 'No, I'm only comfortable taking them orally. What vitamins do you suggest? Should I get more magnesium, vitamin C?'
"He [Aden] said, 'Oh, what, are you afraid of needles?' and I said, 'No, I'm not afraid of needles, I would just prefer to take it orally and with supplements I can trust," Torrence said.
"All world records are simply bullshit"

As for coach Cook—who Torrence returned to after eventually leaving Aden—the suspicions of doping were no surprise. After the Aden-coached Taoufik Makhloufi won Olympic 1500m gold in 2012 over Leo Manzano, Cook expressed skepticism over the degree to which Makhloufi looked unbeatable. For that, Cook said he received a torrent of hate mail, but perhaps what was most hurtful was Jama's brother Ibrahim—who Cook coached at George Mason in the 1990s—calling him a drunk. Cook also said Manzano probably lost half a million dollars by finishing second in that race.
Cook said he got Aden his start in coaching. He hired him as a graduate assistant at George Mason in the early 1980s. Aden's talent was quickly apparent to Cook.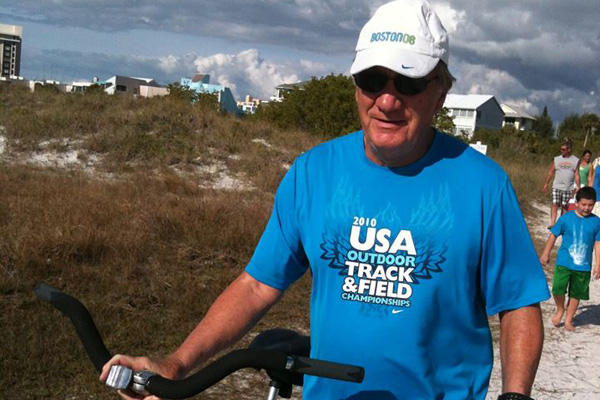 "At the beginning, he was literally checking student IDs at the field house. But he was incredibly smart and had a great memory. After two years, I introduced him to John Capriotti [Nike's global director of athletics], and said that this was a guy who could be a great coach with some development," Cook told FloTrack.
"Some of those performances [by Aden's group], I just don't believe it. I don't think there are any miracles, and those performances were miraculous," he said.
He was also quick to point out he doesn't think Aden's group is breaking any new ground.
"All of the world records since the DDR [East Germany, known for state-sponsored doping] are simply bullshit!" Cook said. "Maybe in the decathlon, where there are 10 variables, you can keep improving. But humans can only run the 10K, the 5K so fast."
"I know what it takes to run fast. When I coached athletes like Shalane Flanagan and Shannon Rowbury, we could be out there for three or four hours a day. We were training as hard as possible. And I'm proud of what we accomplished. [Flanagan won bronze in the 2008 Olympic 10K and will likely be upgraded to silver due to doping.] But hell, we weren't even close!" he said.
Though Cook is skeptical, he's not sanctimonious.
"I'm not some paragon of virtue. I like to win as much as the next guy—I'm not Mother Teresa—but we did it clean."
Growing suspicion

After the camp, Torrence went to USAs and didn't make it out of the first round of the 1500m, but he returned to finish fifth in the 5K. He went to Europe to train with the group again. In the middle of the training camp in Sweden, Aden offered him "vitamin injections" for the second time.
Torrence refused the injection once more, and Aden again said, "You're afraid of needles, aren't you?"
But this time, Torrence said he just agreed: "Yes, I'm afraid of needles."
"He tried to make me feel weak or scared, kind of like a, 'Be a man about it,' sort of thing," Torrence said.
"I still didn't know if it was EPO. I didn't know what he was injecting. I just knew I didn't want to take it because I didn't know what was in it," Torrence said. "He didn't say the exact stuff that was in it, but he was very keen on magnesium and folic acid. He said that if you inject it, you get a rush reaction that you don't get from taking it orally."
Torrence remembers seeing firsthand how much of a dramatic effect the "vitamin injections" had on Aden's athletes.
"They all were doing it. There were even some times where I personally saw some athletes run really poorly in workouts and then they would get a vitamin injection and would crush the next workout," he said. "I just remember thinking, 'Whoa, that was pretty dramatic!"
Torrence wouldn't give any names to the athletes he witnessed receiving the injections at camp, and he would not share which athletes were training at the camp while he was there. In recent reports, double Olympic Champion Mo Farah has been linked to Aden.
When asked if Torrence had ever seen or heard of Farah being in contact with Aden, Torrence said, "It does seem that Jama and Mo had a friendly relationship, though when I was with the group, I never saw Mo personally."
He also noted that when athletes would go to Aden's apartment, there wasn't any doctor supervision or blood testing to confirm whether an athlete had any deficiencies. Aden would just move straight to the injections.
As an athlete who was used to getting his blood tested by doctors if something was feeling off, Torrence felt uneasy, and did not trust Aden's method.
Torrence and Aden had their end-of-the-season meeting a few weeks later, and one of the recommendations the coach had for his athlete was for him to "get over your fear of needles."
At that moment, Torrence he knew he had to get out.
Parting ways as an IAAF informant

"I tried to give him a pass, but when he kept pushing it, I realized I didn't want to be part of the group," Torrence said.
Torrence parted ways with Aden in the fall of 2014 citing logistical difficulties, but wanted to remain cordial to not raise suspicion.
In the spring of 2015, he was approached by a former friend of the group, who Torrence would not identify. The former friend asked Torrence about his experience training under Aden, and together, they "connected the dots" of information. The informant told Torrence he would eventually be approached by an IAAF representative.
Torrence was approached in the spring of 2016 and asked to help give the IAAF information on the location of Aden's apartment in Spain. Torrence had never been to Aden's apartment before, but had remembered athletes referring to it when they were traveling in the area. He used Google street view to give the IAAF a general location of Aden's apartment.
"There were so many other people in play, and other individuals working on this diligently every day," Torrence said. "I was just one piece of this puzzle."
On Monday, June 20, Spanish authorities led the hotel raid on Aden where they found incriminating evidence of cheating. Torrence had no idea when the authorities would catch Aden, but he felt nothing but relief when the news broke.
"I felt relief and was just not surprised at all," Torrence said.
Pro Tip: if you see/hear/feel/know something, don't post on Twitter or talk about it in interviews. Element of surprise is key. #cleansport

— David Torrence (@David_Torrence) June 20, 2016
On Thursday, Aden was released from jail, but the judge took his passport and ordered him to appear before the court in a month. Torrence has already heard about threats surrounding those involved in the ongoing investigation.
"I have heard about threats of violence against people assisting in the investigation," Torrence said.
Despite the dangers of coming forward, Torrence knows the importance of skepticism when it comes to fast times.
"The times that were run seem out of this world for a reason."
FloTrack writer Dennis Young contributed to this report.