Why Did Nike Drop Its Lawsuit Against Boris Berian?
Why Did Nike Drop Its Lawsuit Against Boris Berian?
In a fascinating legal battle filled with educating and surprising developments, nothing was more shocking in Nike v. Berian than its conclusion: Nike dropp
Jun 24, 2016
by Dennis Young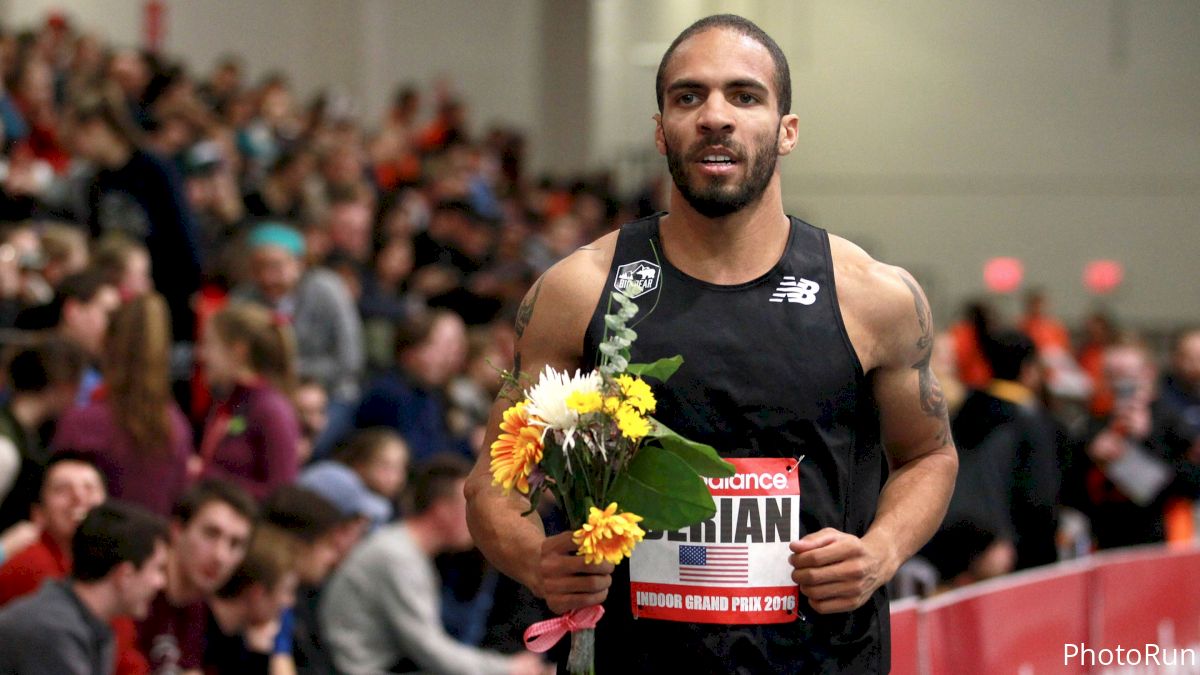 In a fascinating legal battle filled with educating and surprising developments, nothing was more shocking in Nike v. Berian than its conclusion: Nike dropping the lawsuit at 10PM Eastern time last night.
Since a case with tons of legal documents and lofty public proclamations ended with a one-sentence court filing and a short paragraph texted to ESPN's Darren Rovell, we're going to wildly speculate about why. Here are three reasons a massive company dedicated to winning a trial would suddenly give up.
Altruism
Nike's own explanation for why it dropped the suit against Berian is self-evidently ridiculous.
Nike dismisses its suit against former endorser Boris Berian, who it contended unlawfully switched to New Balance pic.twitter.com/hBFWxliwIl

— Darren Rovell (@darrenrovell) June 24, 2016
"We would have won this case, and it would have established strong precedent around an important principle, but, uhhhh, the Olympic Trials. Screw it."
This makes no sense. If Nike cared at all about "eliminating this distraction for Boris," they never would have filed the suit in the first place! This is not a comment on the merits of the case—
which were always murky
—but dropping the case a week before the Trials does not suddenly and retroactively un-distract Berian the last six months.
Also, Berian hasn't been paid a salary in the last six months—though Nike was essentially suing him for the right to pay him—and his agent even asked for donations to cover the legal costs of the case. Claiming that you're acting "in the interests of the athlete" after you've cost him $62,500 in salary over the last six months (though Nike would argue they wanted to pay Berian that $62,500 in the first place) is pretty rich.
Branding
The public relations problems of this story have been mostly contained to track blogs so far. For example, the New York Times only ran two stories—both short Associated Press wire blasts—on the case, and Deadspin, in a case tailor-made for its style, ran just three. (The excellent
Sara Germano
at the Wall Street Journal has been the major media exception.) We've run
at least 10
stories on the case, and LetsRun has
posted at least 13
. It's not that Nike doesn't care what's written on running blogs—
Germano reported
that Nike threw a Mafia-themed party with LetsRun on a "hit list"—rather, it's that the world of fanatic track fans is small enough to weather the storm.
But with the Olympic Trials starting next week, the public relations stakes change. Regular sports fans who normally wouldn't give a shit about track are more aware that people are racing to make the Olympic team, and Nike suing a potential Olympian over shoes would be perceived as petty and vicious. Where a hardcore track fan has followed every filing in the case, a casual fan sees a global shoe giant suing a dude who was
flipping literal burgers
two years ago.
Plus! None of the big names who graduated or turned pro early this year have signed with a shoe company yet. If enough young studs (i.e., Donavan Brazier, Clayton Murphy, Courtney Frerichs, etc.) brought up the Berian case in negotiations, that could have spooked Nike into dropping the case.
Some combination of branding factors is the most likely scenario.
The Conspiracy Theory

This utterly speculative take is less likely than Nike dropping the case for branding reasons, but more likely than it dropping the case out of the goodness of its heart. What if Nike didn't want to win?
If Nike won the case against Berian, it would have had to pay the world indoor champion $375,000 over three years, fully guaranteed, without reductions. And all of Nike's filings focused on the "irreparable harm" it would suffer if Berian broke the tape at the Olympic Trials and/or Games while wearing New Balance shoes.
But if some development between Berian's last race—a dominant win at the Prefontaine Classic—and the major summer championships knocked Berian even slightly off his world-class form, Nike would be stuck with a massive three-year tab for an athlete it didn't want. Margins in the 800m are incredibly thin. If Nike heard whispers about Berian getting injured or struggling in training—even a minor injury or setback that would cost him half a second of fitness—dropping the lawsuit makes sense.
Forget about the precedent set by dropping the lawsuit. Nike already set the precedent in this case—if you mess with its attempts to match, it'll jam you up in federal court for months. Again, this is a totally unsubstantiated conspiracy theory, but if Berian looks a half-step slow at the Trials, you can almost guarantee Nike knew it was coming.