All-Access to Your 2016 Team USA Olympians
All-Access to Your 2016 Team USA Olympians
These videos give our audience an unparalleled look behind the scenes of some of the best athletes in the world, specifically Olympians on Team USA. We don'
Jul 15, 2016
by Adam Oestreich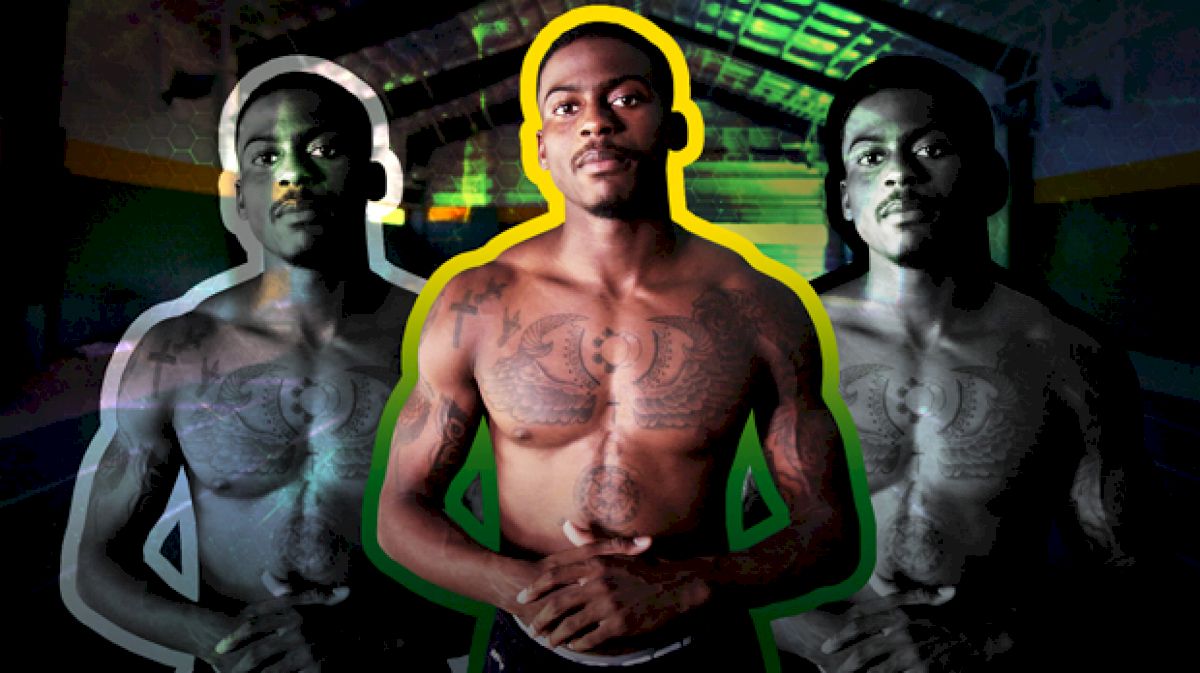 These videos give our audience an unparalleled look behind the scenes of some of the best athletes in the world, specifically Olympians on Team USA. We don't just show you their workouts - but give you insight into their training regimen, philosophy, and life off the track. These documentaries cover the runner's career as well as their current life and their perspective now looking back on their accomplishments.
High Jump

Vashti Cunningham
Released June 2016
The daughter of former NFL quarterback Randall Cunningham has a world indoor title, a professional Nike contract and eyes on the Olympic Games, but first she has to graduate from high school! Get an inside look at the teen phenom's life in this trailer for the upcoming documentary series.

WATCHEpisode One -- DRIVEN: Pushing The Envelope

Episode Two -- DRIVEN: I Feel No Pressure
100m

Trayvon Bromell
Released August 2015
There's no doubt that Trayvon Bromell is the future of American sprinting. At just 20-years-old, the Baylor superstar has run 9.84 in the 100, 10th fastest all-time. The youngster gets his first taste of top international competition this month at the World Championships in Beijing (tied for Bronze), where he'll step to the line with Usain Bolt and Justin Gatlin. For Bromell, the future is now.

WATCH
Episode One -- DRIVEN: Building A Soldier
Episode Two -- Trayvon vs. The World
Bonus Clip -- Will Trayvon Go Pro?
Bonus Clip -- Tattoos
RELATED:
400m

LaShawn Merritt
Released April 2016
This is big dog business. But LaShawn Merritt is up to the challenge. He's already run 43.6 last year... So what's next? How about 43.18.

WATCH
Episode One -- DRIVEN: Big Dog Business
Episode Two -- DRIVEN: Attack That Big Beast
RELATED:


1500m
Matt Centrowitz
Released August 2013

Here we center around 23 year old 1500m phenom, Mathew Centrowitz. In the episode, Centro describes developing his skills early on, under the tutelage of his father, a two time Olympian and the head coach at American University. He then discusses his transition to the NOP, his 1500m final at the Olympics, his psyche: cocky vs confident, and he badgers team mate, Dathan Ritzenhein, into a two mile race off at the end of the summer... among other things...
WATCHTHE PROGRAM: Nike Oregon Project | Trailer
THE PROGRAM: Nike Oregon Projetct | Six Part Series


RELATED:
And Robby Andrews
Released June 2013
Robby Andrews won NCAA titles in the 800. Now in his first full season as a professional, Robby Andrews is at home in New Jersey preparing to compete against the world's best. Mistakes made at the 2012 Olympic Trials are in his rear view mirror. Robby is a year older and focused on representing the US at the World Championships in Moscow. We'll see if Andrews can return to form after an Olympic Trials he describes entering "scared."
WATCH
Episode One -- DRIVEN: I Got Scared
(Shown Above)
Episode Two -- DRIVEN: 4 Mile Tempo

Steeplechase
Courtney Frerichs
Released September 2015
The New Mexico Lady Lobos have built an NCAA powerhouse with a combination of international superstars and domestic talent. Joe Franklin's 2015 squad figures to be particularly formidable, with two new transfers instantly making them title contenders. (Spoiler Alert: They won the 2016 NCAA XC Championship)

WATCH
Episode One -- AWAY FROM HOME: The British Invasion
Episode Two -- AWAY FROM HOME: Surprise Some People
Bonus Clip -- Cross Country Girls In Cars Getting Cowboy Boots

RELATED:
And Evan Jager
Released March 2016
A look at the life and career of Evan Jager, from his college days to a big moment in his life - a career-altering injury that led to a change of running events, which has ultimately paid off handsomely.
WATCH

Episode One -- DRIVEN: Thrown To The Wolves
Episode Two -- DRIVEN: Only Two Races Matter

RELATED:
And Donn Cabral
Released June 2013


Coming after a very successful 2012, a year in which he made the Olympic finals in the Steeple, Donn Cabral has found himself in a crisis of confidence. 2013 hasn't treated the former NCAA Champion as well as he would've liked, but Cabral is still hungry, and he believes that as his confidence returns, so will the manifestation of greatness. He can't stop picturing US and World Championships, and he has faith that he still has much left to give.
WATCHEpisode One -- DRIVEN: Donn Cabral
(Shown Above)
5k

Bernard Lagat
Released March 2013
Bernard Lagat, one of the best runners in the history of the sport, opens his doors to the FloTrack community to learn how the ageless wonder makes the magic happen!
WATCH
Episode One -- DRIVEN: Training With The Fastest American of All-Time
Episode Two -- DRIVEN: 4 Mile Climb, 3 Years To Go
Bonus Clip -- This Is Bernard Lagat

RELATED:

And Hassan Mead
Released May 2014

Hassan Mead is ready to make a World Team and leave 13:02 behind. His intentions are set and he is putting in the work but does he have what it takes to break into the top 3 best 5K runners?

WATCH

The Resurrection Three Part Series
RESURRECTION: Andrew Wheating (Ep. 1)
RESURRECTION: Chris Solinsky (Ep. 2)
RESURRECTION: Hassan Mead (Ep. 3)

10k/Marathon

Galen Rupp
Released Summer 2013
Watch an exclusive inside look to the best running group on the planet, the Nike Oregon Project.
WATCH: Galen Rupp & Mo Farah | The Untold Olympic Story

THE PROGRAM: Nike Oregon Project
Episode Two -- Dathan and the Marathon

Episode Three -- Training Days

Episode Four -- Centro

Episode Five -- Alberto Addresses the Critics

Episode Six -- Life at 8,000 ft

Bonus Episode -- Salazar's Death

RELATED:
Marathon

Shalane Flanagan
Released January 2016
Shalane Flanagan used to run like a kamikaze. She would run so hard trying to beat people from the moment the gun went off, that she wouldnÂ't even finish races. Shalane had to change her training. She now holds American records including the indoor 3k and 5k, as well as the 10k - a race in which she captured the Olympic fbronze medal. Her next challenge: pushing herself to the next level of endurance, and qualifying for the 2016 Olympic games in the marathon.

WATCH
Episode One -- THE TRIALS OF: Meant To Do This
Episode Two -- THE TRIALS OF: Unknown Places



BONUS: Marathon
Meb Keflezighi
Released October 2015
Meb Keflezighi defines inspiration. Shortly after leaving war-torn Eritrea and arriving in the U.S. as a child, Keflezighi discovered his ability in running, which would alter the course of his life forever. Follow the journey of the Olympic medalist and Boston Marathon champion from his early days to now, where he's training to make his fourth Olympic team as a 40-year-old. -- no
FloPro
required!
WATCHEpisode One -- MEB: My Last Marathon
Episode Two -- MEB: The World Stage

Episode Three -- MEB: American Champion

MORE