2016 U.S. Olympic Team Trials
Noah Lyles Breaks High School National Record at Olympic Trials
Noah Lyles Breaks High School National Record at Olympic Trials
By Dennis YoungEUGENE, Ore. - Justin Gatlin won the 200--out of lane eight!--in the second-fastest time in the world this year. He beat world leader LaShawn
Jul 10, 2016
by Taylor Dutch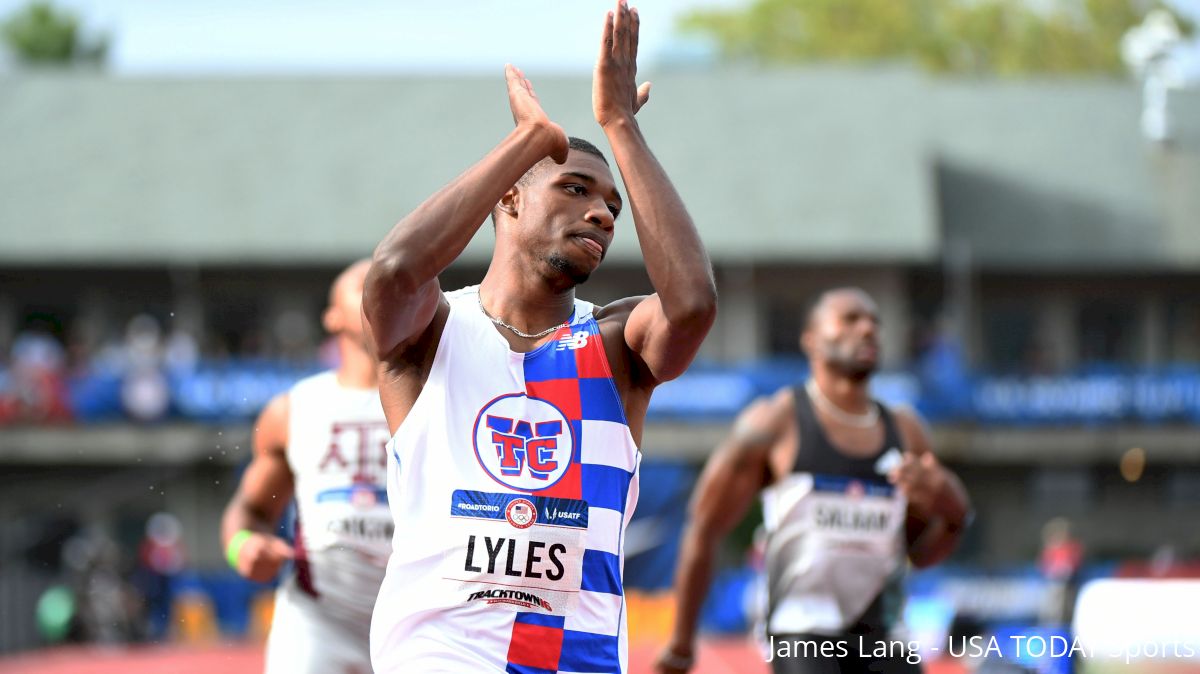 By Dennis Young

EUGENE, Ore. - Justin Gatlin won the 200--out of lane eight!--in the second-fastest time in the world this year. He beat world leader LaShawn Merritt, who won the 400 earlier at these Trials, and Ameer Webb.
But that was secondary to the race behind them. Noah Lyles, hard-closing in fourth place, finally got a high school outdoor national record. The 18-year-old from TC Williams High in Virginia ran 20.09 for fourth place, breaking a 31-year-old national HS record and running one of the best American and world junior performances ever.
.@justingatlin wins the men's 200m in 19.75!
2. @lashawnmerritt 19.79
3. @Fastlikewebb 20.00#RoadToRio pic.twitter.com/OOXdsBYL1a

— NBC Olympics (@NBCOlympics) July 10, 2016
Footage courtesy of NBCOlympics (http://liveextra.nbcsports.com) and USOC
Lyles will probably not get to compete at the Olympics. After the race, 400m champion Merritt said that he'd likely do the 200/400 double at the Olympics.
Michael Norman was the other recent high school graduate who stole headlines this week as a finalist in the 200m. The USC commit placed fifth overall in 20.14, which ties for the fourth-fastest prep performance of all-time.
Injured Josephus Lyles Describes WatchingBrother,Noah,Run Olympic Trials Final #TrackTown16: https://t.co/MN0gZxFPuy pic.twitter.com/FiUlifpE3h

— MileSplit US (@milesplit) July 10, 2016