2016 U.S. Olympic Team Trials
Must-Watch Athlete Interviews From the Olympic Trials
Must-Watch Athlete Interviews From the Olympic Trials
After their Olympic Trials performances, several athletes shared their elation and heartbreak following the most anticipated championship of their careers.
Jul 13, 2016
by Taylor Dutch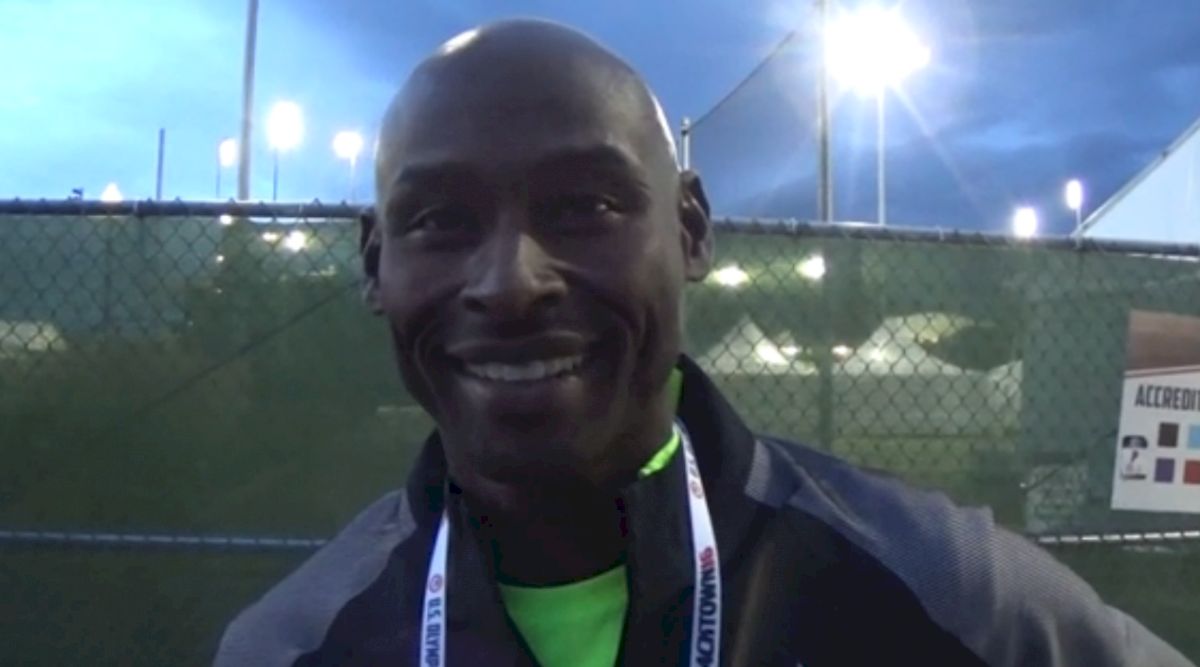 After their Olympic Trials performances, several athletes shared their elation and heartbreak following the most anticipated championship of their careers. Watch the best track athletes in the United States react after competing on the biggest stage.
WATCH ALL INTERVIEWS

Bernard Lagat After Winning 5K Following 10K DNF

Just a few days after dropping out of the Olympic Trials 10K, 41-year-old Lagat threw down a 52-second final lap to
claim the 5K title and make his fifth Olympic team
. After his 5K performance Lagat told FloTrack the performance "ranks among the toughest and the most rewarding" of his career, and that he didn't remember the last time he ran a 400m that fast.
Jenny Simpson After Being Top Three in U.S. 10 Years in a Row

After winning yet another U.S. title in the 1500m, Simpson spoke with FloTrack about her ability to stay consistent and ready for every championship.
"It doesn't belong to you until you cross the finish line," Simpson said while describing the grind of the Trials process.
After crossing the finish line first, Simpson immediately rushed over to fellow New Balance athlete Brenda Martinez to congratulate her on finishing third after six races at the meet. Simpson told FloTrack she tends to focus on herself when it comes to racing. But in the Trials final, she was thinking about two athletes before and after the race--training partner Sarah Sutherland and Martinez.
"As soon as I was over the line, I was thinking about those two women [Sutherland and Martinez]," she said.
"I'm so proud of you"

A heartfelt moment after the 1500m Final. Watch more here: https://t.co/xep8hHZYHh https://t.co/NSDFGytu8T

— NBC Olympics (@NBCOlympics) July 11, 2016
Brenda Martinez After Making Olympic Team in 1500m

Martinez was the victim of a
tragic crash in the 800m final
, but she picked herself back up and fought her way onto Team USA by finishing third in the 1500m. She ran six races in 10 days to make it happen.
"It didn't matter what I looked like, all that mattered is that I crossed the line and gave it my best," Martinez recalled of her mindset in the final 100 meters that earned her a podium finish.
Leah O'Connor Talks Exclusively With FloTrack After Tearing Her Plantar Plate

After setting a personal best at Prefontaine Classic, O'Connor developed a partial tear in her plantar plate. She managed the injury until the Olympic Trials with the mentality of "I'm going to run and try until my body physically can't hold up."
Unfortunately, on the second-to-last water jump of the steeplechase final, O'Connor ruptured her plantar and ended with a 14th-place finish. Despite the setback, O'Connor was able to pull some positive takeaways from the experience.
"This has been the hardest month and a half of my life… but I'm grateful because I've learned how tough I can be," O'Connor said.
Leo Manzano After Close Fourth in 1500m Final

Since 2007, Manzano made every international team with the exception of Sunday's Trials final. He finished a close fourth to Ben Blankenship, which later resulted in a protest from Manzano's camp. Manzano's team-making streak might be broken, but the Olympic silver medalist remains optimistic for the future.
Evan Jager After Winning Fifth-Straight Steeplechase Title

The Bowerman Track Club mainstay took a few minutes to share his elation and his respect for his teammates Andy Bayer and Dan Huling, who missed making the Olympic team heading to Rio.
Alysia Montano Processes the 800m Crash

Everything that could have gone wrong went wrong for Montano in the women's 800m final. The seven-time national champion was the victim of an unfortunate crash with 120 meters to go in the race that ended Montano's hopes for redemption on the Olympic stage, where she finished fourth in 2012.
After the race, Montano took some time to share her optimistic perspective on the future.
Andy Bayer After Tough Fourth-Place Finish in Steeplechase Final

After a furious final 200m of the steeplechase final, which involved Bayer losing his momentum on the water jump and finishing fourth overall, he spoke to FloTrack about those final moments and his perspective moving forward.
"85 percent of the people here are heartbroken, but I'll be all right," Bayer said.
Noah and Josephus Lyles After Noah Broke High School Record

After his brother Noah finished fourth in the 200m final to Olympic champions Justin Gatlin and LaShawn Merritt, and third-place finisher Ameer Webb, Josephus shared his excitement for his older brother.
"My heart skipped a beat," Josephus said after his brother's performance.
Noah's time of
20.09 broke the high school outdoor record
and the American junior record.