Saucony Flo50 XC Countdown: #31 NC State Men
Saucony Flo50 XC Countdown: #31 NC State Men
Our 2016 cross country rankings countdown begins with the North Carolina State men, who were second in the ACC, fifth in the Southeast Region, and 28th in t
Jul 31, 2016
by Dennis Young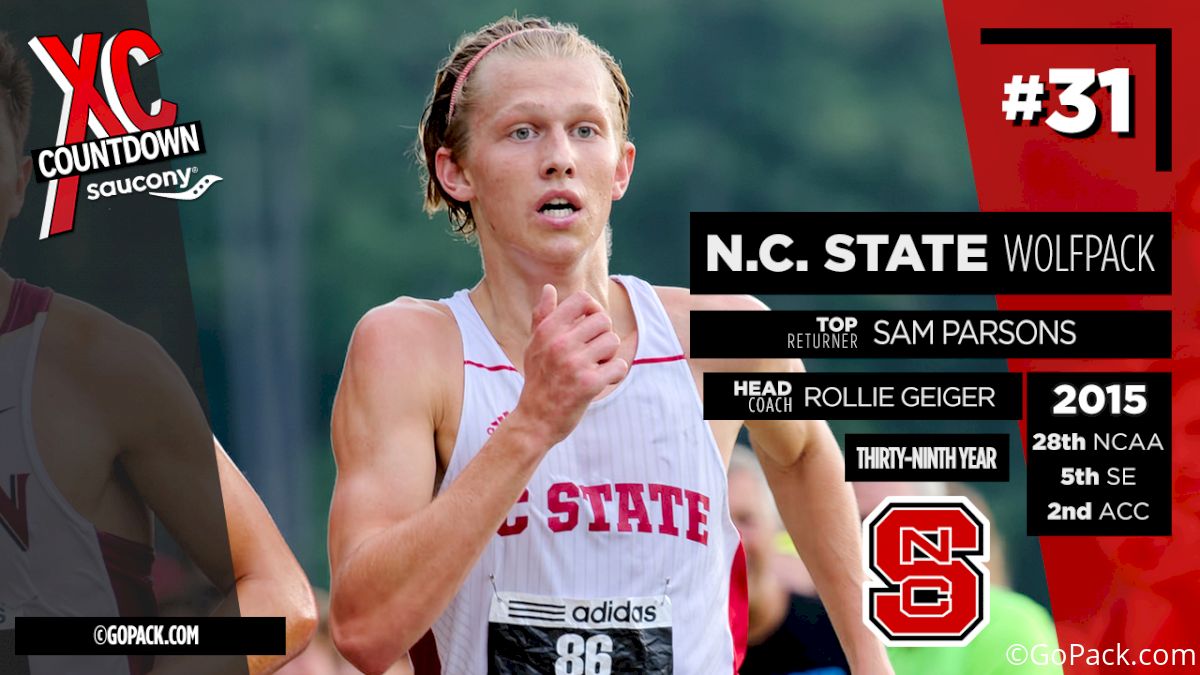 Our 2016 cross country rankings countdown begins with the North Carolina State men, who were second in the ACC, fifth in the Southeast Region, and 28th in the nation in 2015.
Probable Top Five:
SR George "Sam" Parsons (14:00 5K; 29:11 10K; 63rd at '15 NCAA XC)
JR Bakri Abushouk (9:07 3K SC; 14:18 5K; 71st at '15 NCAA XC)
SO Tanis Baldwin (229th at '15 NCAA XC)
SR Sam Roberson (14:19 5K; 30:15 10K; 232nd at '15 NCAA XC)
SO Zack Langston (234th at '15 NCAA XC)
Impact Freshmen/Transfers:
Kenny Kneisel via Winston-Salem, NC (8:57 3200)
Tim Bason via Princeton Junction, NJ (4:11 Mile; 1st NBN Mile; 35th at '15 NXN)
Analysis:
No one has been hit harder by transfers in the last two years than NC State. 2016's breakout superstar,
Craig Engels
, left the program for Ole Miss after the 2014 season, and 2016 SEC 5K and 10K champ Jacob Thomson transferred to Kentucky after the 2015 season. But they have a whopping five returners from last year's NCAA meet. Even though three of those five--Baldwin, Roberson, and Langston--were in the bottom 25 at NCAAs, the experience of the pack combined with proven ability of George Parsons and Bakri Abushouk should be more than enough to get NC State out of a sneakily brutal Southeast Region.
Parsons (63rd in Louisville last year) and Abushouk (71st) combine for one of the best returning 1-2 punches in the NCAA. Only Arkansas, Colorado, Georgetown, Iona, Oregon, Stanford, Syracuse, Tulsa, and Virginia also have two men back from the top 71. So with relatively low points up front--theoretically--Baldwin, Roberson, Langston, and the rest of the Wolfpack squad only have to improve marginally to beat last year's 28th-place team finish.