Saucony Flo50 XC Countdown: #27 Louisville Men
Saucony Flo50 XC Countdown: #27 Louisville Men
Check out the Saucony Flo50 XC Countdown where FloTrack ranks the top 31 cross country teams in the NCAA this season. The men's No. 27 spot goes to Louisvil
Aug 2, 2016
by Dennis Young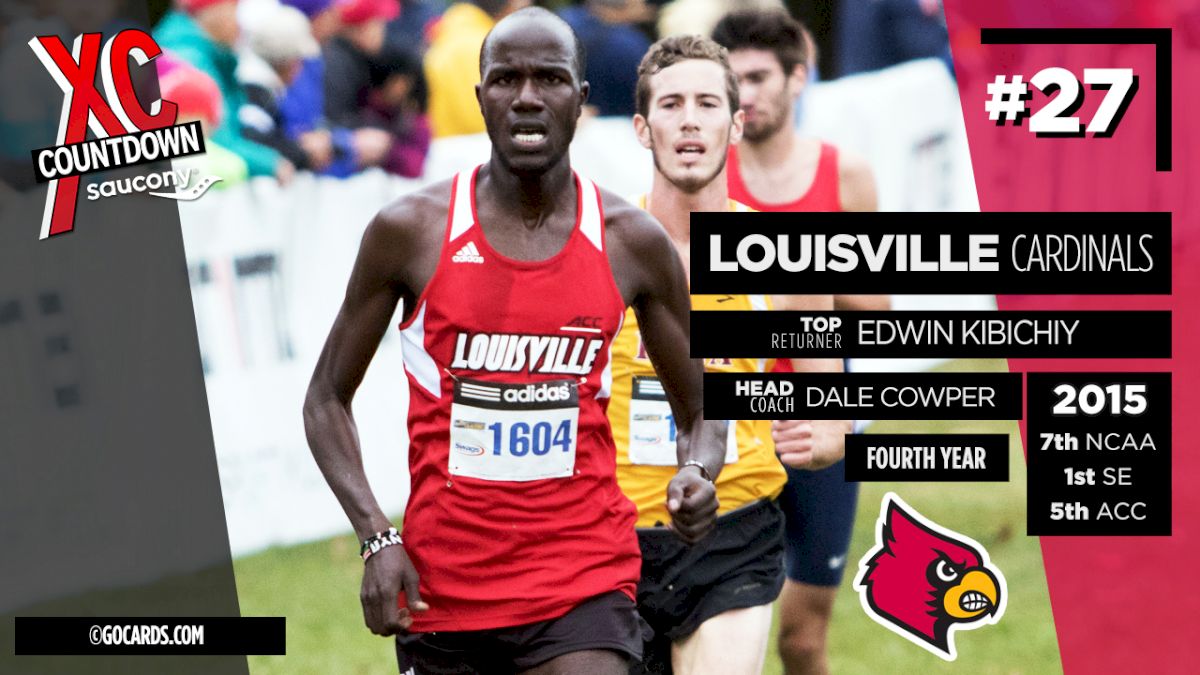 Check out the Saucony Flo50 XC Countdown where FloTrack ranks the top 31 cross country teams in the NCAA this season. The men's No. 27 spot goes to Louisville this year, and here's why:
Probable Top Five:
SR Edwin Kibichiy (8:30 3K SC; 13:47 5K; 41st at '15 NCAA XC; 3rd in '15 NCAA 3K SC)
SR Calvin Chemoiywo (14:24 5K; 29:22 10K; 88th at '15 NCAA XC)
SR George Yator (14:26 5K; 211th at '15 NCAA XC)
SO Daniel Fleace (241st at '15 NCAA XC)
SR Matt Stephenson (15:12 5K; 247th at '15 NCAA XC)
Impact Freshman/Transfers:

Julien Magallanes via Borden, IN (9:09 3200)
Analysis:

2015 was a dream season for the Cardinals, as they won regionals and took seventh at NCAAs for the best national finish in school history--and they did it at home. But nationals are in Terre Haute this year, and Louisville will have to reload. They only had nine men on their entire roster last year. Two were from the same high school in Indiana, one was from Kentucky, and the rest were from Kenya and Canada.
Louisville has a proud tradition with Kenyans and Canadians, and two alums--marathoner Wesley Korir and steeplechaser Matt Hughes--will compete in the Rio Olympics later this month. This year's team loses runners No. 1 and 3 from last year's squad; if they have to rely solely on returners, they'll need runners three through five to step up. Edwin Kibichy and Calvin Chemoiywo are a potent duo up front, but behind that, their next three returners didn't crack the top 200 at NCAAs last year.
Of course, if any top Kenyans or Canadians have signed, that's a different story. Louisville's athletics website doesn't have any releases about a 2016 recruiting class, and the program did not respond to an email as of publication time. Right now, this roster will have to grind just to qualify for nationals. But it wouldn't be surprising if they added one or two studs that make them a top-20 team.
Previously:
#31 NC State
#30 Illinois
#29 Iowa State
#28 Tulsa