2016 Olympic Games
Abbey D'Agostino Shows Sportsmanship After Fall, Earns Spot in Final
Abbey D'Agostino Shows Sportsmanship After Fall, Earns Spot in Final
UPDATE: Team USA will only be represented by Shelby Houlihan in the 5K after it has been revealed that Abbey D'Agostino has torn her ACL.&am
Aug 16, 2016
by Meg Bellino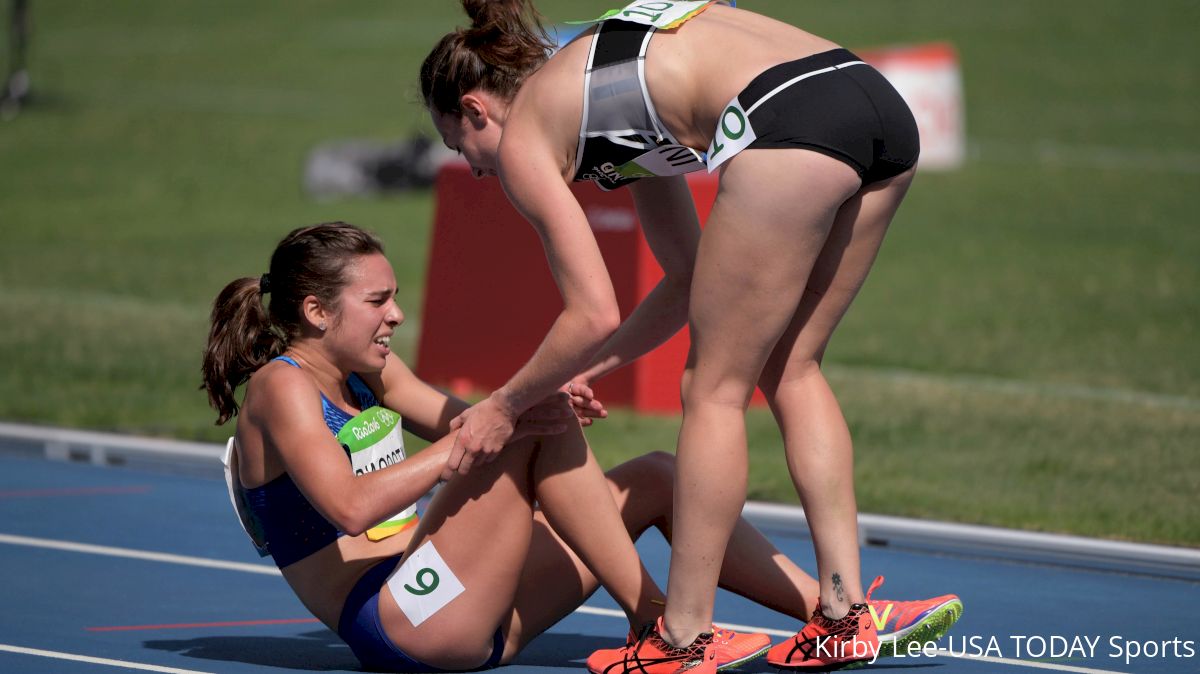 UPDATE
: Team USA will only be represented by Shelby Houlihan in the 5K after it has been revealed that
Abbey D'Agostino has torn her ACL
.
Shelby Houlihan looked like a seasoned veteran and automatically advanced to the final of the women's 5K by placing fourth in her heat in 15:19.
Abbey D'Agostino experienced a different kind of Olympic debut.
D'Agostino suffered bad luck in the second preliminary heat. She was positioned toward the middle of the heavily crowded chase pack when Nikki Hamblin of New Zealand got tripped up, causing D'Agostino, who was directly behind Hamblin, to fall on top of her. First, D'Agostino helped Hamblin off the ground before falling back down on the track in pain. Hamblin stuck with the New Balance Boston athlete and returned the kindness.
Hamblin and D'Agostino bravely finished the race, limping, in 16:43 and 17:10, respectively.
After colliding, @abbey_dags (#USA) & @NikkiHamblin (#NZL) show true #Olympic spirit. https://t.co/LJf9pvPIbV https://t.co/HTfixzxCVS

— NBC Olympics (@NBCOlympics) August 16, 2016
Shortly after, USATF confirmed that D'Agostino was advanced to the final after a protest. Hamblin and Jennifer Wenth, who was impacted during the fall, also advanced.
Jon Gault of Letsrun
reported
that D'Agostino will be getting an MRI but was in good spirits after the race.
He also spoke with Hamblin, who praised D'Agostino and called her "The Olympic Spirit."
Here is what Nikki Hamblin had to say about Abbey D'Agostino after their collision in today's Olympic 5,000m heat. pic.twitter.com/HxTFsKkcZy

— Jonathan Gault (@jgault13) August 16, 2016
All photos by James Lang, Kirby Lee-USA TODAY Sports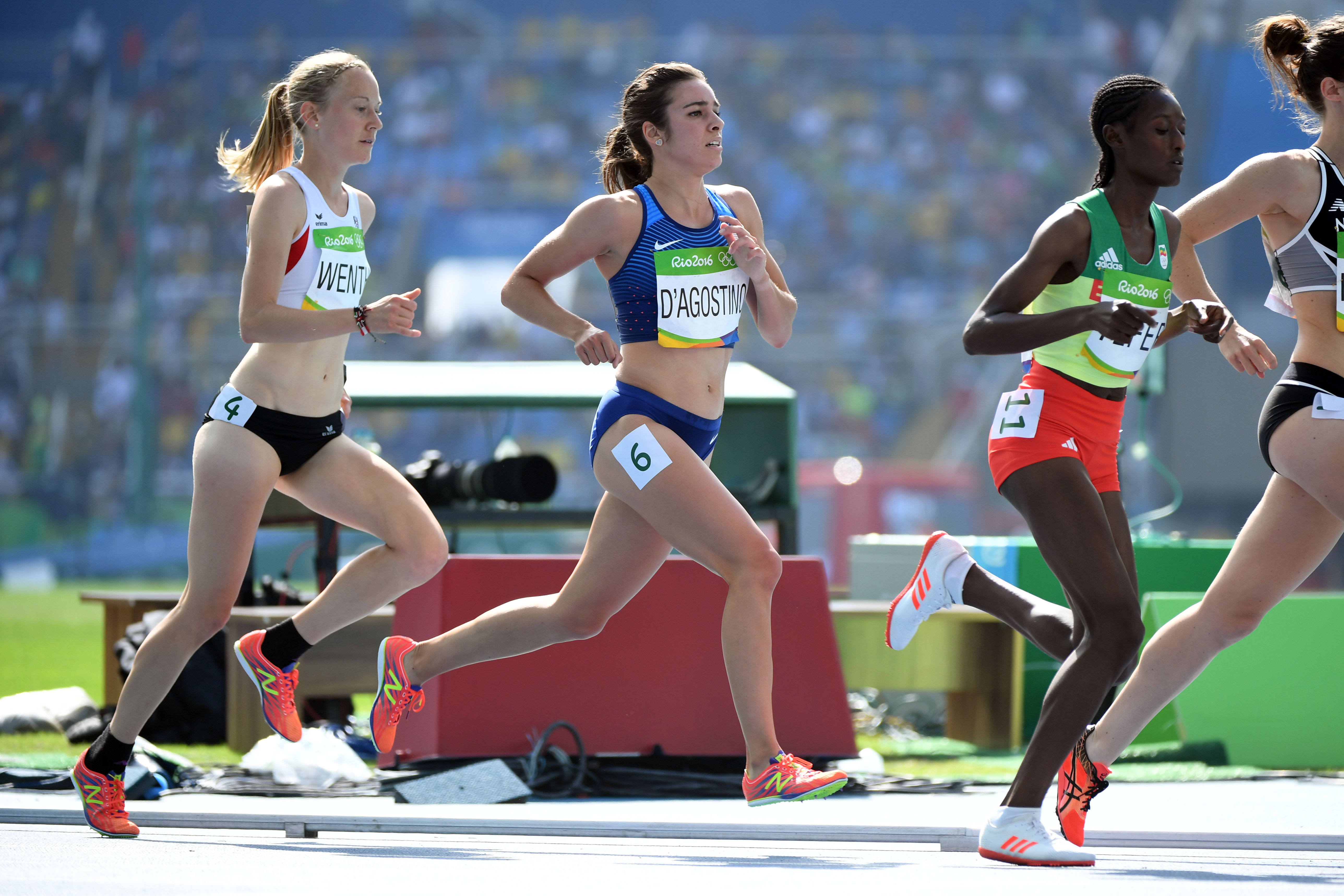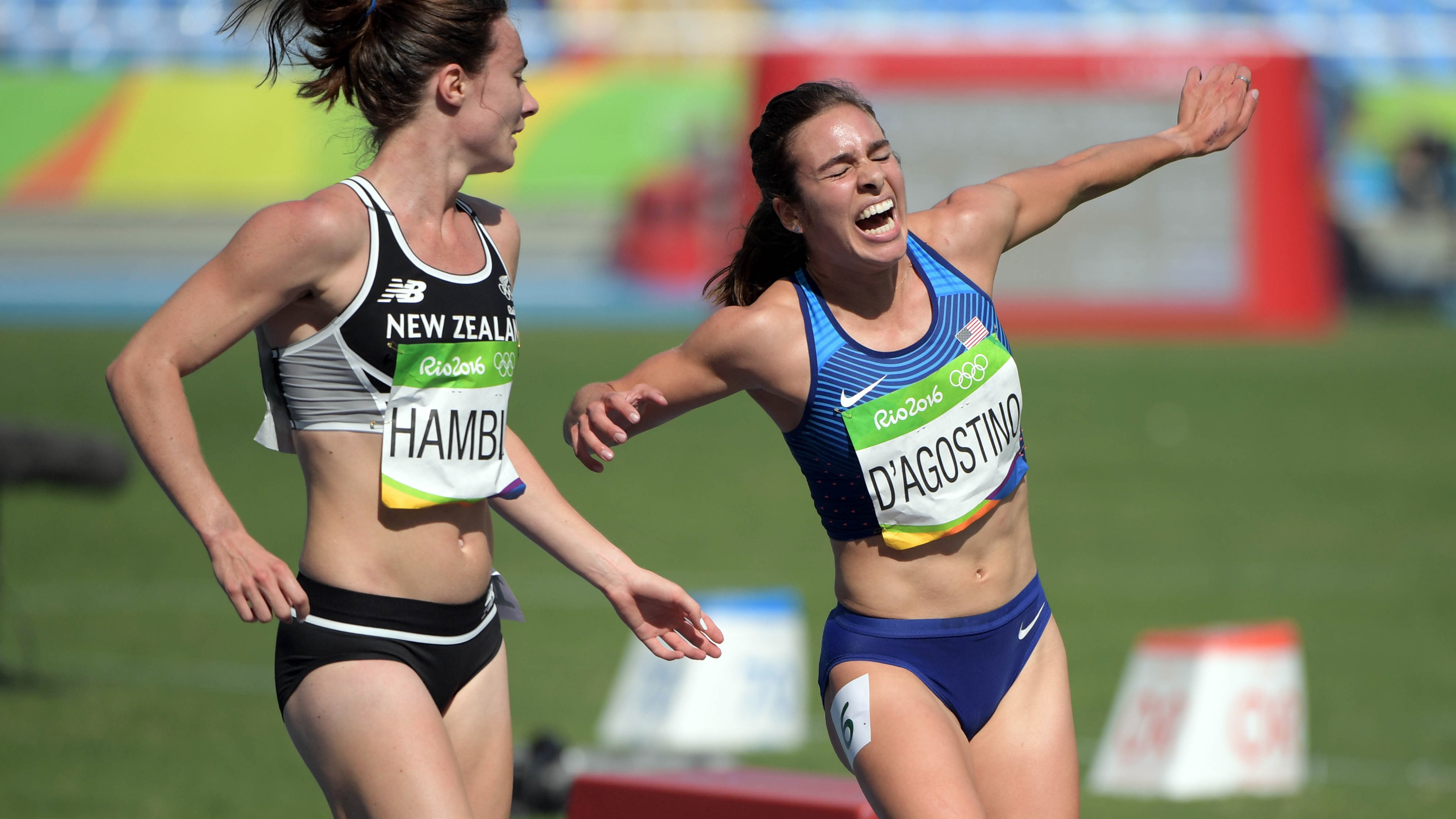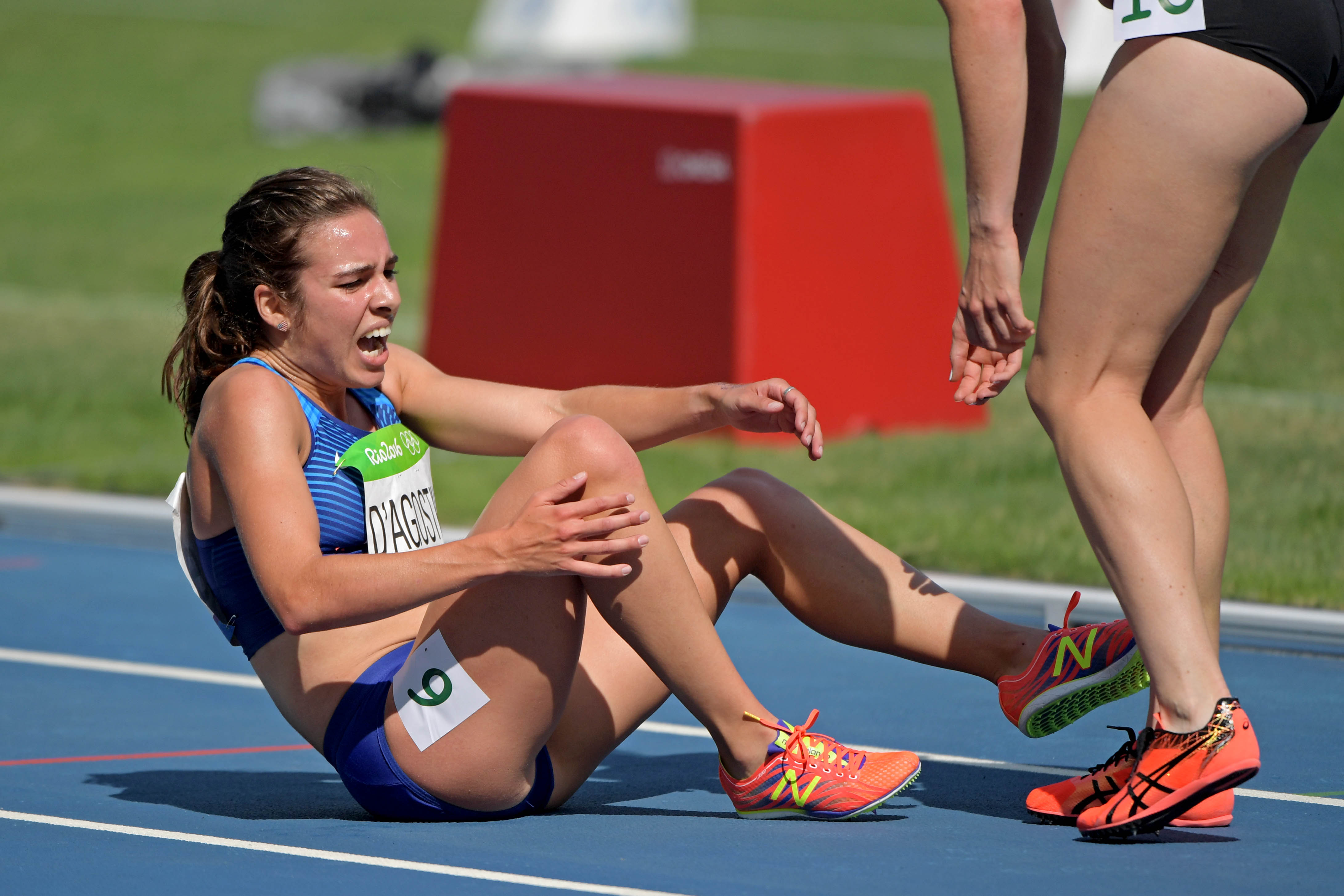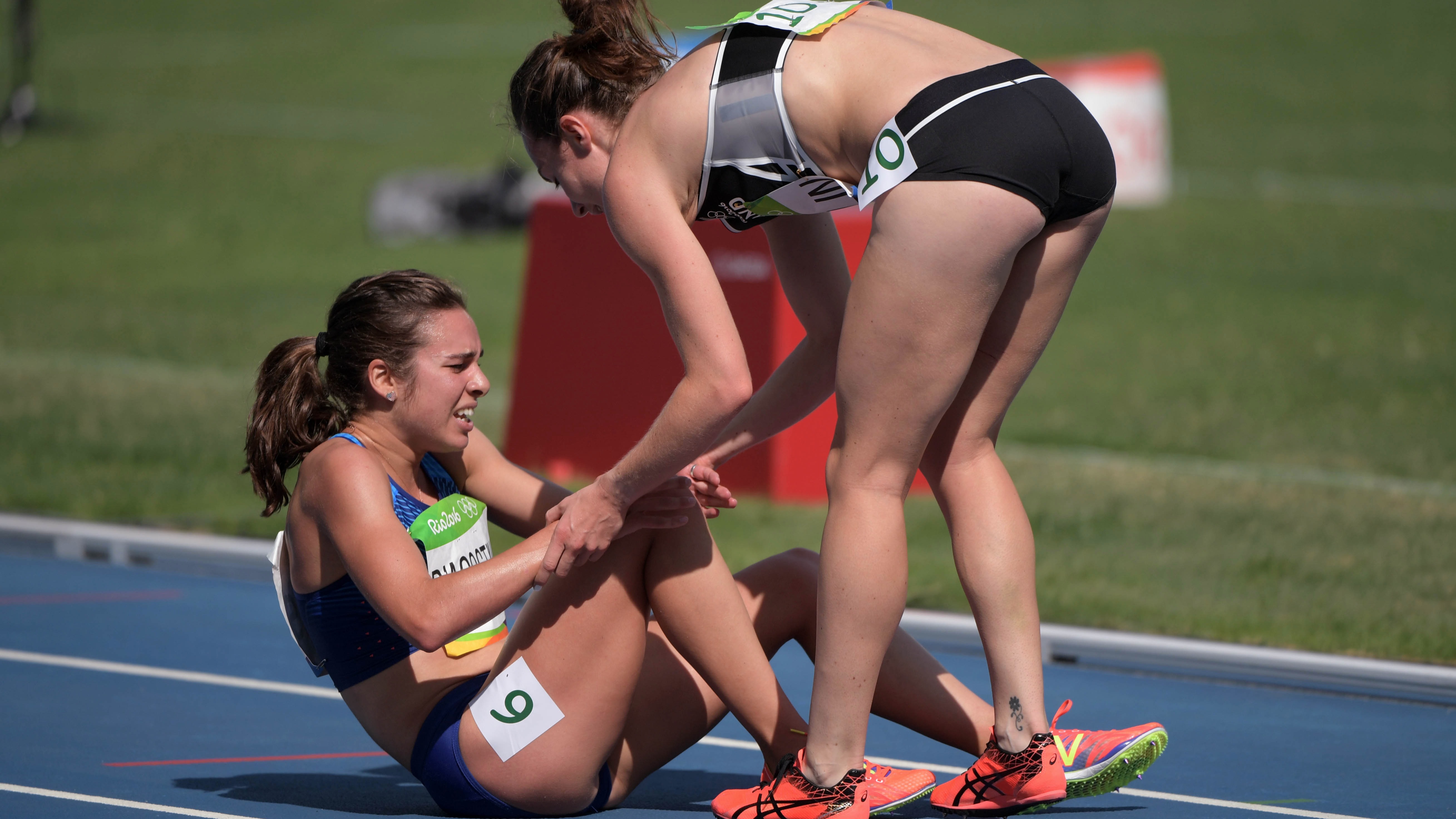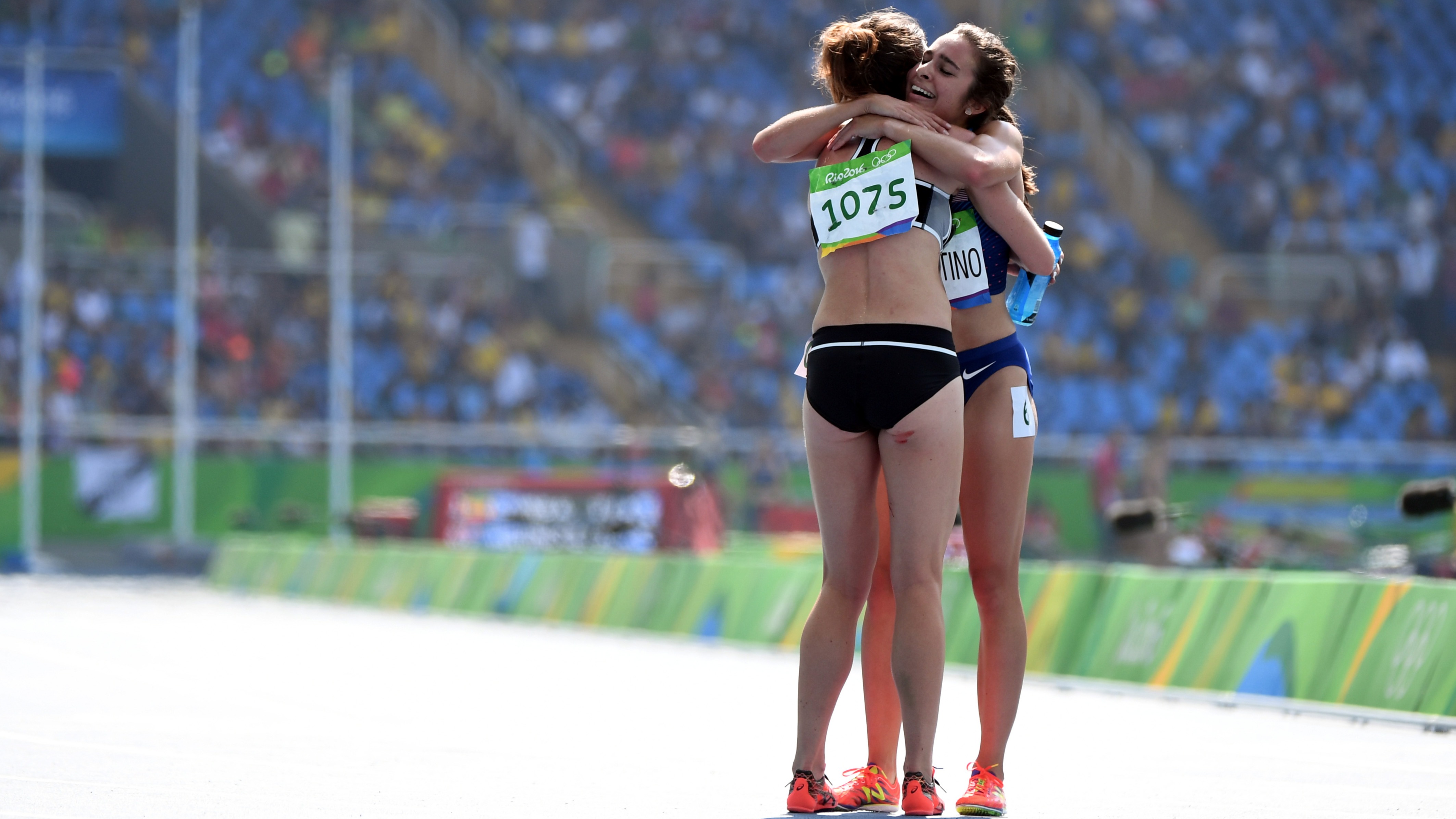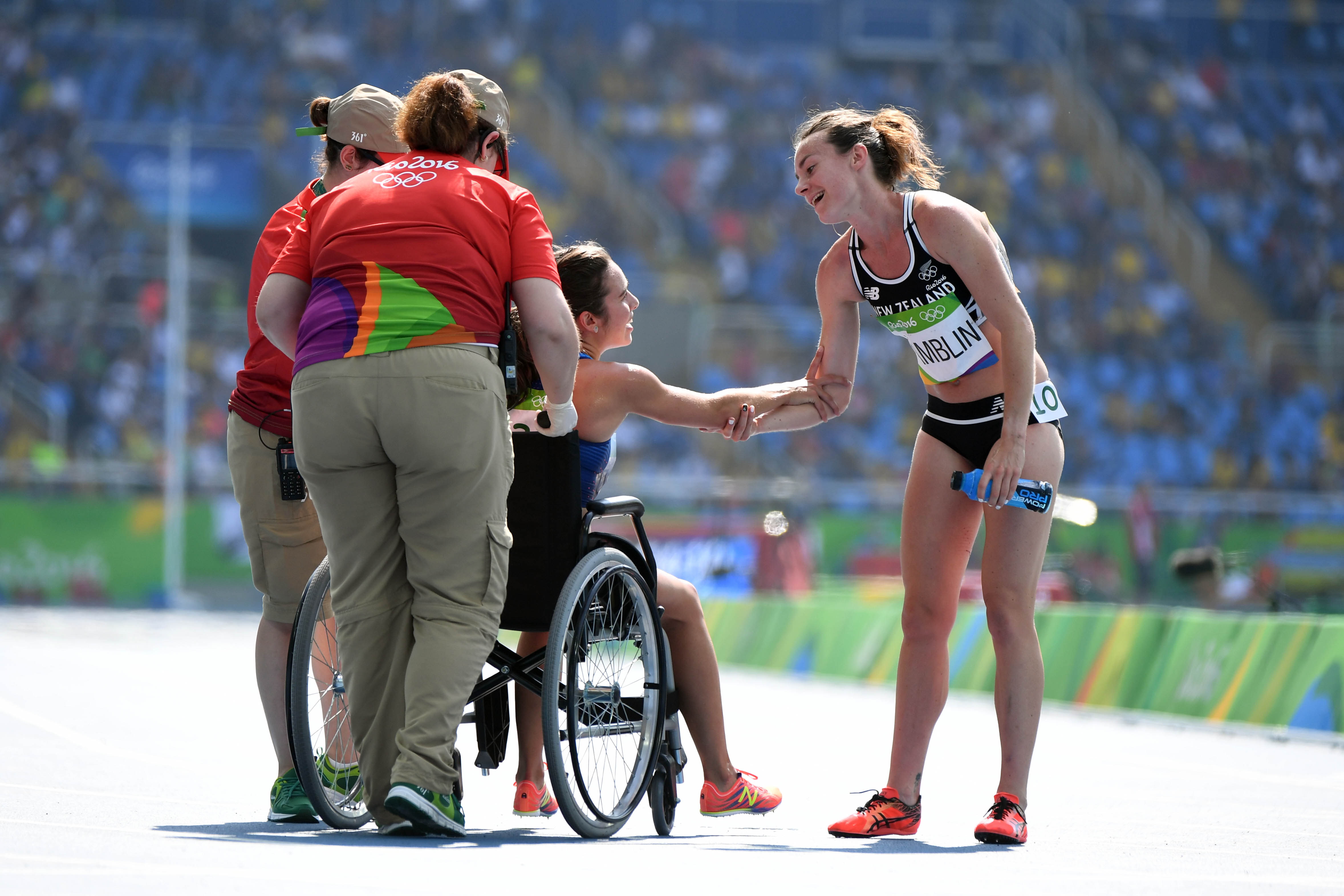 Newly crowned 10K gold medalist and World record-holder Almaz Ayana broke away from the race shortly after 2K in the second section. The Ethiopian ran 14:12 in June of this year and will likely target her second World record in the final. Tirunesh Dibaba currently holds the record, an astonishing 14:11.15 set in 2008.
Kim Conley finished 12th in 15:36.00. When the pace was ramped up, Conley and Houlihan were separated briefly from the leaders. Houlihan picked off competitors to advance, however Conley faded.
Automatic Qualifiers:

15:04.35 Almaz Ayana (ETH)
15:17.43 Senbere Teferi (ETH)
15:17.74 Vivan Cheruiyot (KEN)
15:17.83 Karoline Grovdal (NOR)
15:18.20 Eilish McColgan (GBR)
15:19.38 Hellen Obiri (KEN)
15:19.50 Yasemin Can (TUR)
15:19.56 Mercy Cherono (KEN)
15:19.76 Shelby Houlihan (USA)

15:19.96 Susan Kuijken (NED)
Time Qualifiers:

15:19.02 Eloise Wellings (AUS)
15:20.45 Genevieve LaCaze (AUS)
15:21.33 Madeline Heiner Hills (AUS)
15:23.41 Miyuki Uehara (JPN)
15:24.38 Ababel Yeshaneh (ETH)
Other Athletes After Protest:

16:07.02 Jennifer Wenth (AUT)
16:43.61 Nikki Hamblin (NZL)
17:10.02 Abbey D'Agostino (USA)
The women's 5K final will take place Friday, August 19 at 7:40PM CST.