2016 Olympic Games
UPDATE: Hassan Mead Advancing Reminds Us That There Are No Rules
UPDATE: Hassan Mead Advancing Reminds Us That There Are No Rules
​UPDATE: ​According to several reports, Mead advanced after winning his second appeal, further underscoring the total lawlessness of the process. Our origin
Aug 17, 2016
by Dennis Young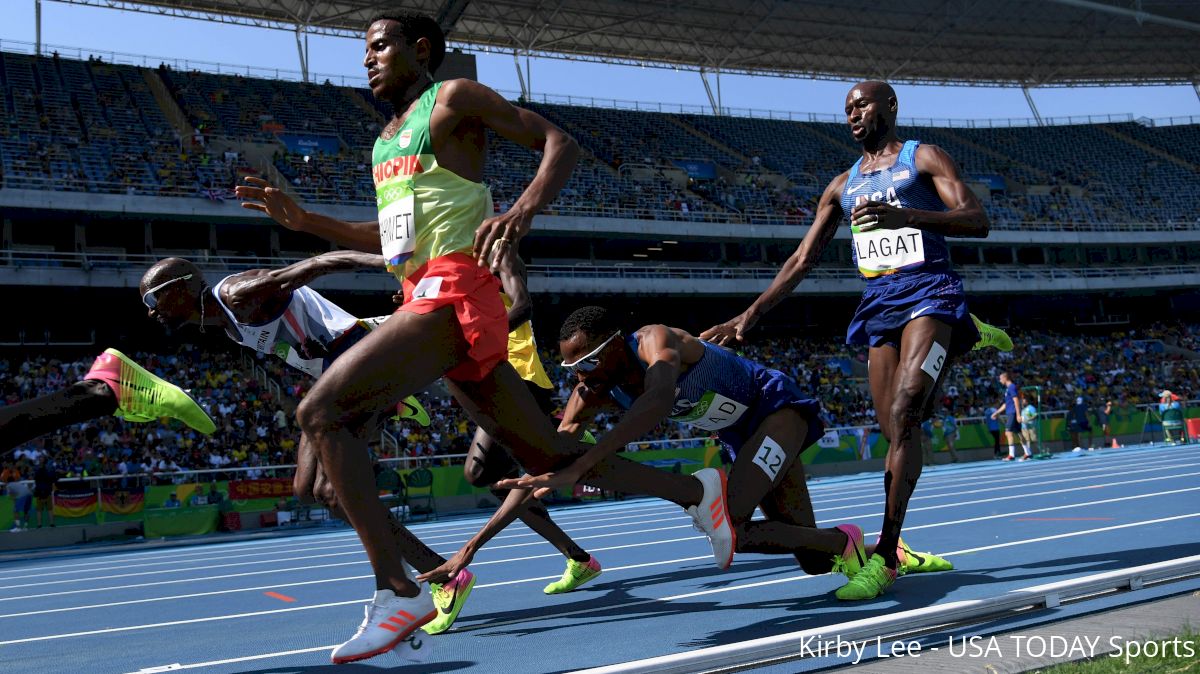 ​UPDATE:
​According to several reports, Mead advanced after winning his second appeal, further underscoring the total lawlessness of the process. Our original story appears below.
In this morning's 5K heats, American Hassan Mead tripped and fell with 200 meters to go, effectively eliminating him from the Olympics. When we were watching this race in the office, the consensus was that Mead accidentally did himself a favor by falling and had clinched a place in the 5K final. We thought that because twice so far at these Olympics, athletes had gone down in distance semifinals and gotten advanced automatically.
Abbey D'Agostino and Nikki Hamblin were advanced after falling in the women's 5K, and Etenesh Diro, Aisha Praught, and Sara Treacy were advanced after falling in the women's steeplechase.
Abbey D'Agostino tore her ACL, meniscus and strained her MCL and STILL finished the 5,000m. https://t.co/zCIBO09zPJ https://t.co/3g3k1lKeiz

— NBC Olympics (@NBCOlympics) August 17, 2016
After a collision Hassan Mead (#USA) goes down, Mo Farah (#GBR) stays on his feet. https://t.co/zCIBO09zPJ https://t.co/ZRDCSA12nC

— NBC Olympics (@NBCOlympics) August 17, 2016
But a few hours after the race, reports began trickling in that the IAAF denied Mead's appeal, and his meet was over. Whoever runs Oregon Track Club Elite's Instagram account was rightfully
salty
after word came down, writing that:
"One has to wonder if the situation played out in the manner the fall in the Women's 5k did, whether or not the outcome of the appeal would have been different.
This is no knock on the athletes in yesterday's fall. They fought bravely and burned an image of the Olympic spirit into our minds.
One cannot escape the apparent inconsistencies in the ruling however.
Hassan ran like a boss, and to be denied because the narrative of "just take care of business" isn't as striking as that of undoubted sportsmanship is a travesty."
It's not that it's obvious that one athlete should have been advanced while the other should not; it's that any set of rules that actually existed would have treated them the same. But the IAAF (and every governing body in track) can't have a policy that incentivizes falling. If they advanced every athlete who fell in a prelim or semifinal, athletes would start falling on purpose. So the rules around at these meets feel arbitrary and the
protest process feels byzantine
. It's simpler than that, though. There are no rules, except for that an occasional faller has to be made an example.