2016 Olympic Games
Rollins, Ali, Castlin Lead Historical U.S. Sweep of 100m Hurdles
Rollins, Ali, Castlin Lead Historical U.S. Sweep of 100m Hurdles
<span id="selection-marker-1" class="redactor-selection-marker" data-verified="redactor"&
Aug 18, 2016
by Meg Bellino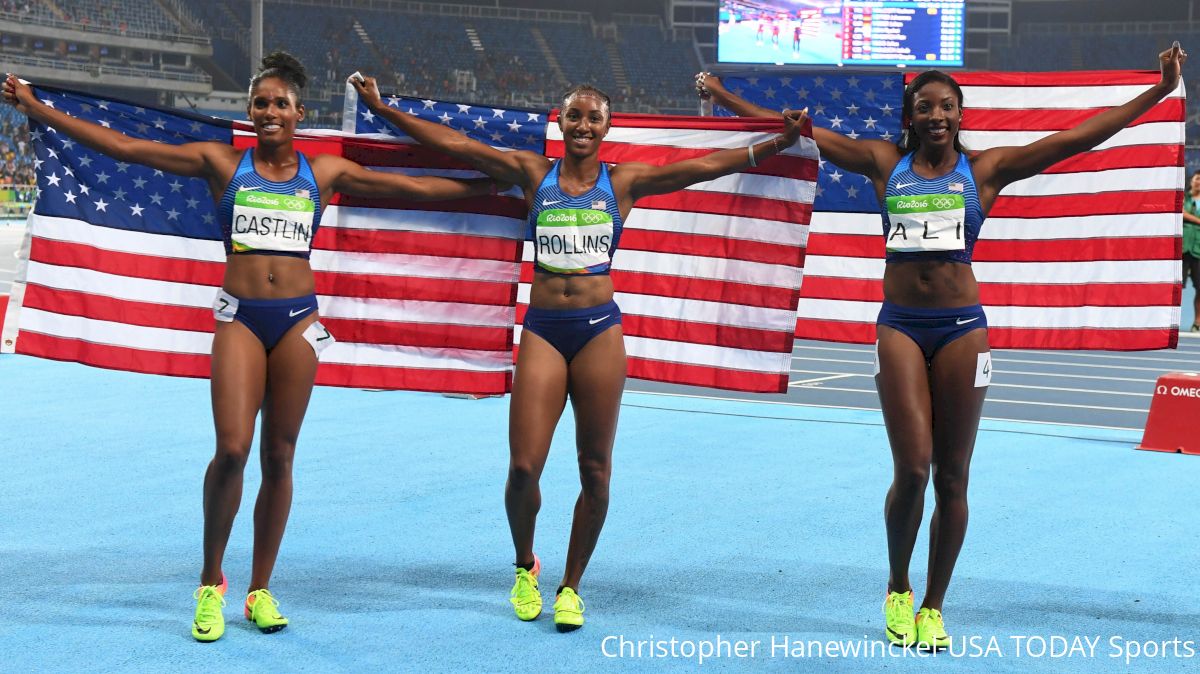 For the first time in history, one country will stand on top of the Olympic podium during the women's 100m hurdle medal ceremony.
Led by Brianna Rollins, the American trio of Rollins, Nia Ali and Kristi Castlin swept the event in tonight in Rio.
Rollins crossed the line for gold in 12.48, Ali earned silver in 12.59 and Castlin bronze in 12.61.
Photo: James Lang-USA TODAY Sports

This is the first complete sweep of the women's 100m hurdles in Olympic history, and only the seventh time in any track and field event at the Olympics.
Prior to Rio, much of the focus surrounding this event revolved around Keni Harrison, who broke the American record at the Pre Classic (12.24), finished sixth in the Olympic trials final, then broke the World record (12.20) at the London Diamond League. The depth of the American women in this event left Harrison at home, but she congratulated the trio immediately after history was made.
Oh my goodness!!! congrats to @Bri_Rollin @ItsPooda @KristiHollywood u guys just made history how awesome ...

— Keni Harrison (@Ken_AYE_) August 18, 2016
Rollins was consistently second best in the world behind Harrison all season, making her the favorite heading into Rio. She showed her dominance right from the gun, blasting out of the blocks and finishing in 12.48.
Ali, who is a two-time World Indoor Champion over the 60m hurdles, shined in her Olympic debut. She finished runner-up in 12.59, but it was Castlin who had the race of her life. The 28-year-old finished third in 12.61, .02 over NCAA Champion Cindy Ofili of Great Britain. Immediately after the race, the American trio gazed at the big screen waiting to see if they really did just make history.
This picture says it all: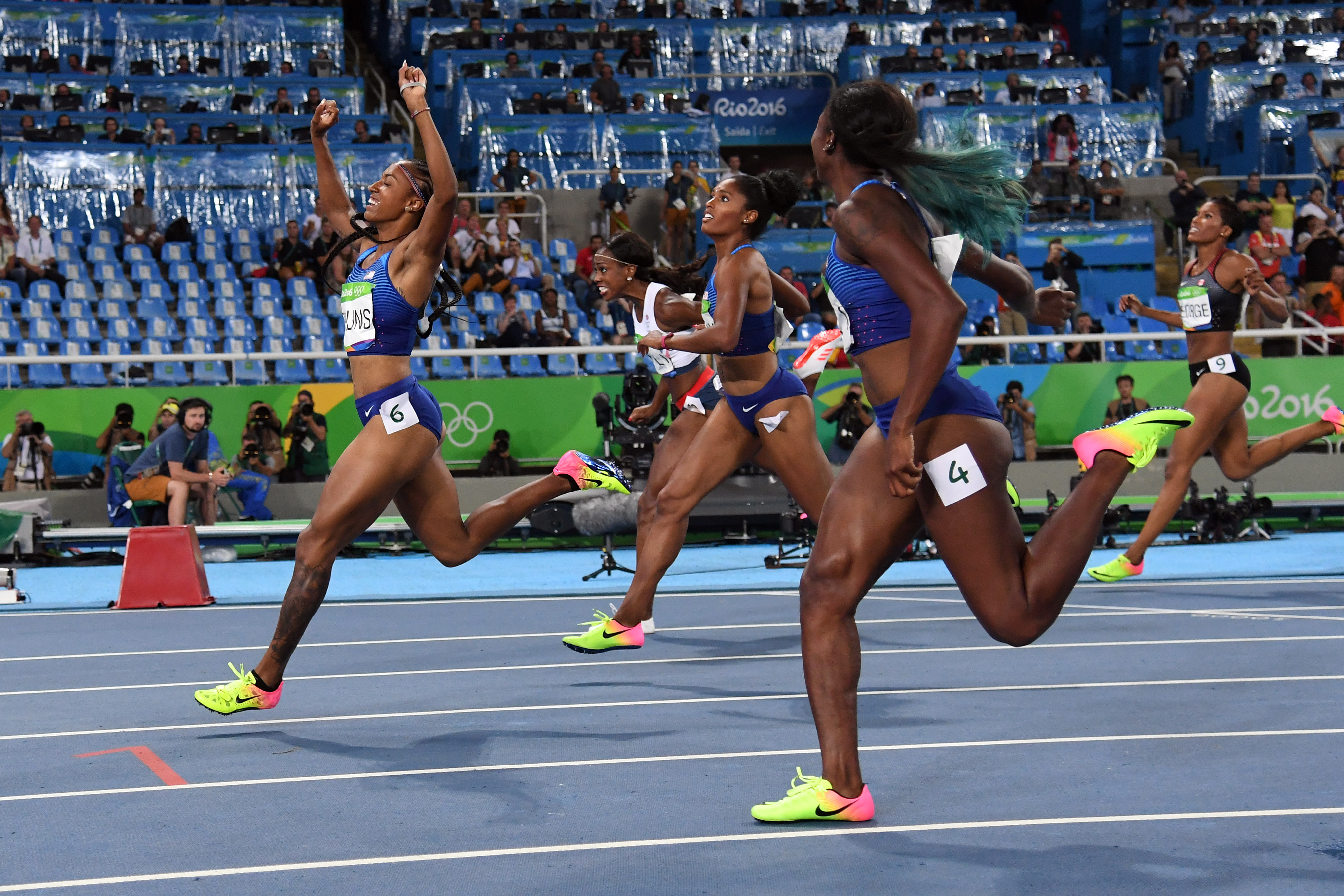 Photo: Kirby Lee-USA TODAY Sports
Can I just be a dust pan to y'all sweep please that's all jus the dust pan @KristiHollywood @ItsPooda @Bri_Rollin

— English Gardner (@UgHLyDuCkLiN) August 18, 2016
I love babies lol pic.twitter.com/aOp6crAHXw

— Leslie Jones (@Lesdoggg) August 18, 2016