2016 Olympic Games
Kate Grace Runs 1:58 PB, Advances to the Olympic 800m Final
Kate Grace Runs 1:58 PB, Advances to the Olympic 800m Final
In her first Olympic appearance, Kate Grace advanced to the Olympic 800m final by finishing third in her section behind Caster Semenya and Lynsey Sharp with
Aug 18, 2016
by Meg Bellino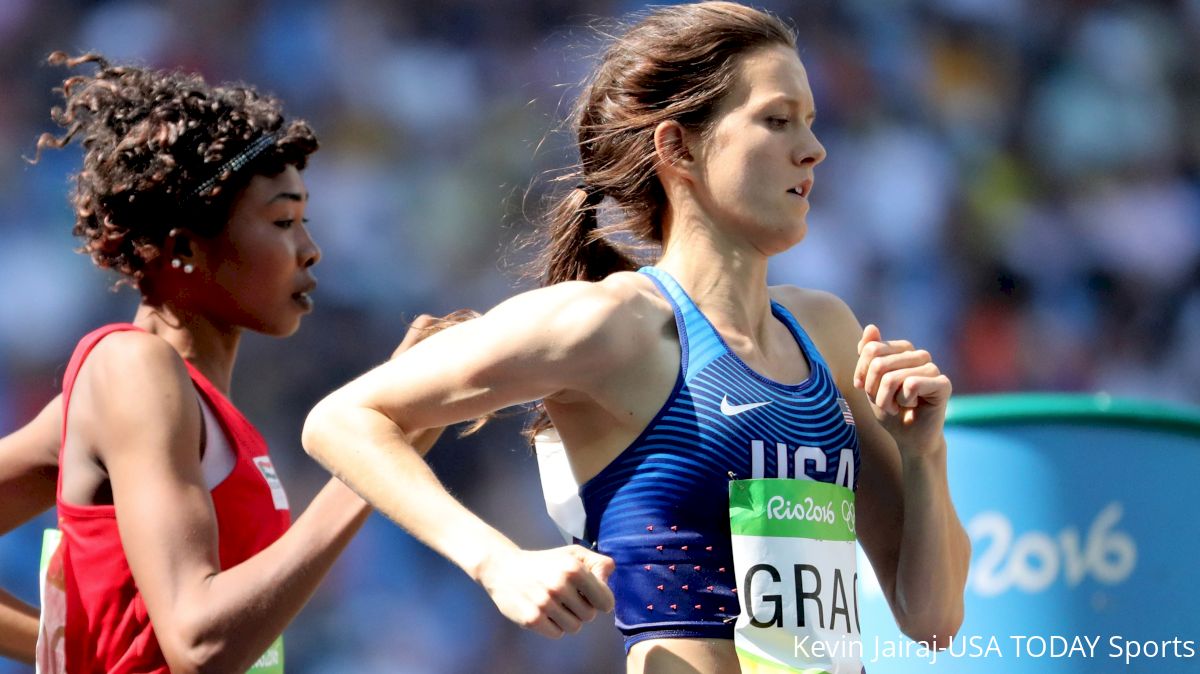 In her first Olympic appearance, Kate Grace advanced to the Olympic 800m final by finishing third in her section behind Caster Semenya and Lynsey Sharp with a new personal best 1:58.79.



Ajee Wilson finished third in the first section and ended her Olympic campaign.

The field went through 400m in 59.30, the slowest of the three semifinals, and though Wilson closed well, heats two and three were much faster.

Grace smashed her previous PB of 1:59.10, a mark she set en route to winning the U.S. trials. She benefitted off the quick pace, 57.65 through 400m. She closed hard to finish third behind event favorite Semenya and 1:57 runner Sharp, and out-kicked the 2015 World Champion Marina Arzamasova to secure a spot in the final.

We caught up with Kate Grace after her victory at the U.S. Olympic Trials:


Auto Qualifiers Heat 1:
1:59.21 Margaret Wambui (KEN)
1:59.59 Francine Niyonsaba (BDI)

Auto Qualifiers Heat 2:
1:58.93 Joanna Jozwik (POL)
1:59.05 Melissa Bishop (CAN)

Auto Qualifiers Heat 3:
1:58.15 Caster Semenya (RSA)
1:58.65 Lynsey Sharp (GBR)

Time Qualifiers:
1:58.79 Kate Grace (USA)
1:58.87 Marina Arzamasova (BLR)

The women's 800m final will take place Friday, August 19 at 7:15PM CST.