2016 Olympic Games
Sandi Morris Earns Olympic Silver Medal in Pole Vault
Sandi Morris Earns Olympic Silver Medal in Pole Vault
Arkansas alum Sandi Morris earned the silver medal in her first Olympic appearance. Ekaterini Stefanidi of Greece won the gold medal with less misses. Morri
Aug 20, 2016
by Meg Bellino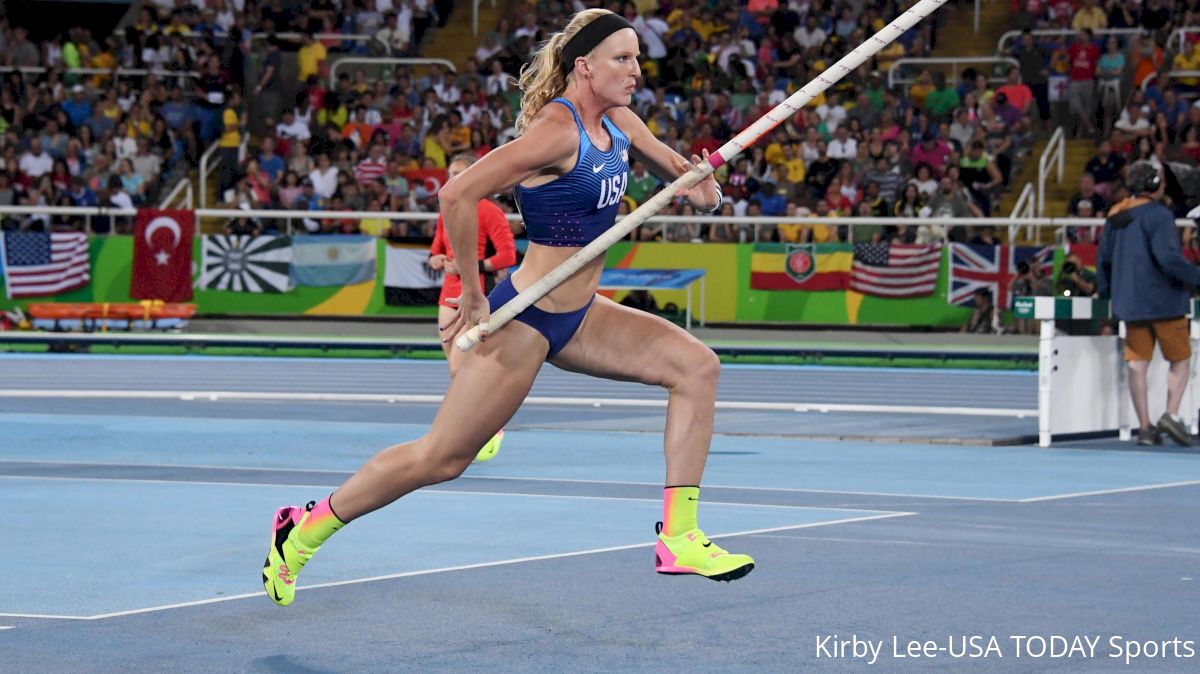 Arkansas alum Sandi Morris earned the silver medal in her first Olympic appearance. Ekaterini Stefanidi of Greece won the gold medal with less misses.
Morris, 24, and Stefanidi battled through three attempts at 4.90m. Neither athlete managed a clearance, but Stefanidi had one less miss than Morris. Morris' final attempt appeared clear until her elbow hit the bar, causing it to fall and solidifying Stefanidi's victory.
19-year-old Eliza McCartney of New Zealand earned bronze.
Reigning Olympic Champion Jenn Suhr failed to clear 4.70m and finished tied for seventh. Suhr had been
battling illness all week in Rio
, as reported by her husband Rick Suhr.
It's Rick, Jenn has woke today coughing up blood, still sick,just battling! Will try to get thru warm up pic.twitter.com/j6K5mWAF80

— Jenn Suhr (@JennSuhr) August 19, 2016
Not allowed to be partial on air, can be on here... I love that Jenn gave her best and repped the US with everything she had... (1/2)

— trey hardee (@treyhardee) August 20, 2016
Pole vaulting is hard... And it's impossible when you're gravely ill. I prob wouldn't even be out there, Jenn is TOUGH! #USA

— trey hardee (@treyhardee) August 20, 2016
Morris earned the world indoor silver medal after finishing second to Suhr in Portland last March. Prior to Rio, Morris broke the outdoor American record with a clearance of 4.93m at the American Track League meeting in Houston.
Stefanidi, a Stanford grad, claimed the world indoor bronze medal and posted personal bests of 4.86m outdoors and 4.90m indoors this year. Her performance in Rio marks her first Olympic final and first Olympic medal of her career.