2016 Olympic Games
Caster Semenya Wins 800m Gold in 1:55
Caster Semenya Wins 800m Gold in 1:55
Caster Semenya was the most dominant athlete on the track tonight as she won the women's 800m by over one full second. <span id="selection-ma
Aug 21, 2016
by Meg Bellino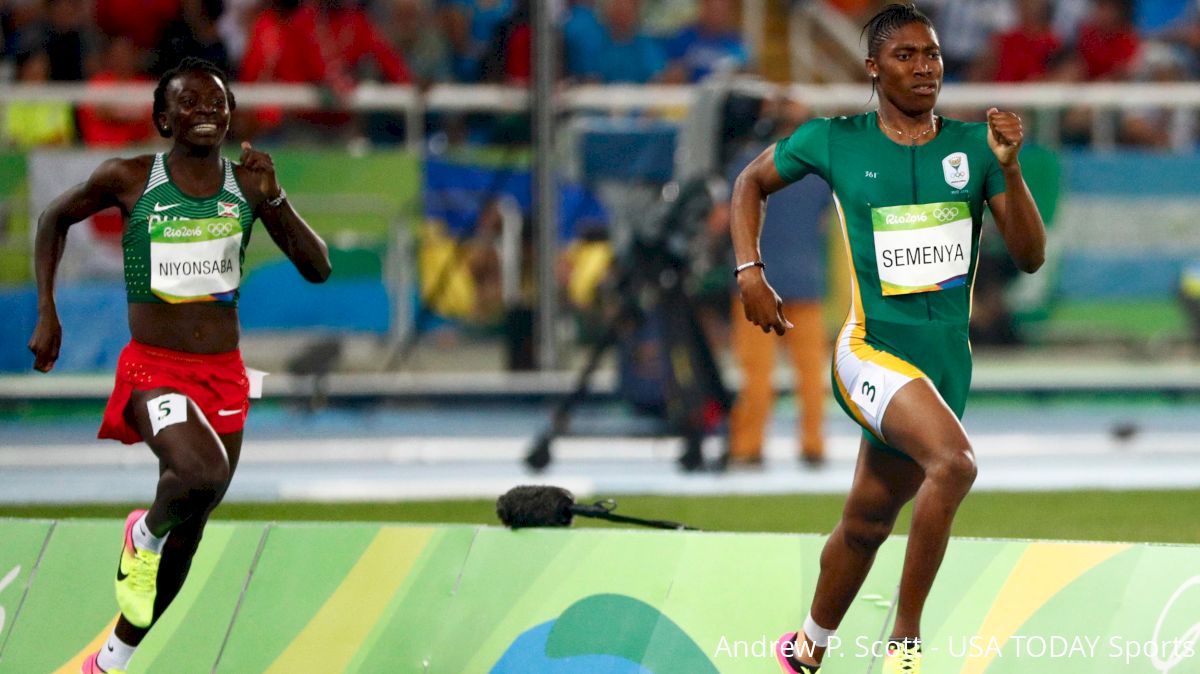 Caster Semenya was the most dominant athlete on the track tonight as she won the women's 800m by over one full second.



The South African lowered her own National record by running 1:55.28, the fifth-fastest in Olympic history, making her the No. 11 performer all-time.

Oregon Track Club Elite's Francine Niyonsaba of Burundi took silver in 1:56.49 and Kenya's Margaret Wambui bronze in 1:56.89.

Niyonsaba and Semenya, who have been on top of the leaderboard all season, went through 400m in 57.59. Niyonsaba made a hard move with 300m to go, but Semenya covered it all. She passed Niyonsaba, the World indoor champion, and never looked back. Her final 400m split of 57.70 was nearly identical to her first 400m.

Canadian Melissa Bishop finished fourth in a new Canadian record of 1:57.02. She moved into third place with 200m to go, but was passed by Wambui down the final 100m.

American Kate Grace finished eighth in 1:59.57 in her first Olympic appearance.