Checking In With The NCAA Freshmen
Checking In With The NCAA Freshmen
As the Wisconsin and Pre-Nationals meets quickly approach, aka the biggest weekend of the NCAA season, it's time to check in on how some of this year's most
Oct 4, 2016
by Meg Bellino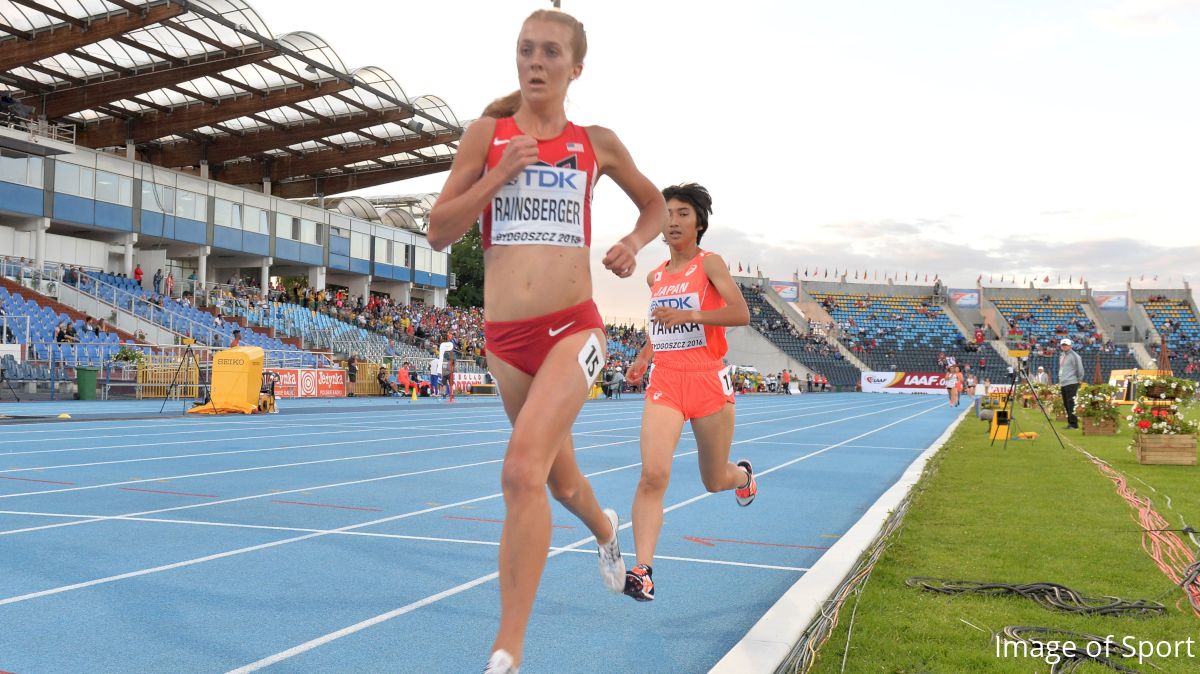 As the
Wisconsin
and
Pre-Nationals
meets quickly approach, aka the biggest weekend of the NCAA season, it's time to check in on how some of this year's most highly touted freshmen are faring in the cutthroat world that is collegiate cross country.
FloTrack Class of 2016 Distance Rankings
From the top 10 boys and girls rankings, here's what stands out (so far):
Boys

No. 3 Ben Veatch, Indiana
Most Recent Result: Fifth at Rim Rock Farm XC Classic (24:14)
Take: Veatch, who was runner-up at NXN and third at Footlocker, will almost certainly be a top five guy for the Hoosiers. He was their third athlete last weekend in Kansas, so racing Oregon, Colorado, and Arkansas next weekend at Pre-Nationals will be a big test.
No. 4 Andrew Jordan, Iowa State

Most Recent Result: 19th at Roy Griak (25:33)
Take: Jordan was a part of a Cyclones pack that finished within five seconds of each other and tallied 97 points. Talk about composure. Dennis already said he thinks
Veatch and Jordan will be the top freshmen in the NCAA this year
.
No. 5 Jon Davis, Illinois

Most Recent Result: 27th at Notre Dame (24:13)
Take: Davis has raced the most (three times!) among the names on this list. He was the top Illini at Notre Dame and at the early season Kentucky Bluegrass Invite. His 79th-place showing at Roy Griak was probably his biggest and most challenging XC race thus far in his career, and he certainly bounced back in South Bend, Indiana. However, three major competitions are in Davis' future with Wisconsin, Big Tens and NCAA regionals. Is this kid going to be toast by the time he has to run a 10K on the grass?
No. 6 Austin Tamagno, Oregon

Most Recent Result: First (unattached) at Charles Bowles Willamette Invite (24:31)
Take: Tamagno wasn't the lone Oregon freshman competing unattached, either.
Levi Thomet
and
Jackson Mestler
finished second and third in 24:32 and 24:34, respectively. (Thomet was 15th at Footlocker in 2014 before taking a gap year in Germany,
so we ranked him a redshirt freshman
). Going 1-2-3 with those marks doesn't really tell us much, either. Blake Haney ran 23:54 in this race unattached in 2014. He put on the Ducks' singlet for Pre-Nationals and Pac-12s and didn't make the top seven squad for NCAAs.
No. 7 Thomas Ratcliffe, Stanford

Most Recent Result: First (unattached) at Stanford Invite, 23:17
Take:
You already know
. To redshirt, or not to redshirt?
No. 9 Eduardo Herrera, Colorado

Most Recent Result: 11th (unattached) at Rocky Mountain Shootout (26:12)
Take: To put it in perspective, John Dressel ran about one minute faster than Herrera in 2015. I'm not saying they're going to keep the redshirt on him, because he finished directly behind Dressel earlier in the season, but Herrera's looking like the Buffs' eighth man right now. We'll see at Pre-Nationals.
Jacob Choge, Middle Tennessee State

Most Recent Result: Runner-up at Greater Louisville XC Classic (23:37)
Take: Choge is the
younger brother of Augustine Choge
.
Kale Adams, Adams State

Most Recent Result: 11th at Paul Short Run (23:57)
Take: Adams came to Adams State (haha) from Australia last year but did not compete in cross country; presumably he arrived after the fall season. He beat some big-time DI guys as the top freshman at Paul Short. He'll certainly be one to watch in the highly anticipated NCAA DII men's individual battle.
Girls

No. 1 Katie Rainsberger, Oregon

Most Recent Result: Runner-up at Washington Invite (19:42)
Take: Rainsberger had a phenomenal debut for the Ducks, smashing 20 minutes on a 6K course and finishing second behind Washington's Charlotte Prouse. She also defeated Harvard's Courtney Smith, one of the fastest 10K runners in NCAA history. After Allie Ostrander and Anna's Rohrer's 2015 NCAA performances, I think we should expect Rainsberger to be a top 10 finisher in Terre Haute, Indiana.
No. 4 Sage Hurta, Colorado

Most Recent Result: First at Roadrunner Invite (21:24)
Take: CU coach Mark Wetmore opted to only run a handful of Buffs in the Rocky Mountain Shootout, but no matter because Hurta won the Roadrunner Invite. She was also the top Buffs runner to finish at the Colorado State Invite on September 2, where the New York native recorded her 5K PB up at altitude.
No. 5 Hannah DeBalsi, Stanford

Most Recent Result: 18th at Stanford Invite (21:24)
Take: Out of Stanford's No. 1-ranked recruiting class, DeBalsi was the only one to compete this weekend. She was their fifth scorer, which is a good sign. The Cardinal did finish only nine points ahead of unranked Cal Poly, though.
No. 7 Taylor Werner, Arkansas

Most Recent Result: Fifth at Chile Pepper Festival (16:31)
Take: Werner ran just four seconds slower than Arkansas sophomore Devin Clark ran in 2015. Not a bad sign, considering the loss of guaranteed low-stick Dominique Scott leaves the Razorbacks with some pretty big shoes to fill. Clark finished 18th at Wisconsin as a freshman, so seeing how Werner stacks up will be a pretty good indication of how good she'll be this fall.
No. 8 Destiny Collins, Texas

Most Recent Result: 88th at Notre Dame (17:37)
Take: That was probably a disappointing start to Collins' highly anticipated Longhorns career. But at the same time, Collins (who ran 9:53 for 3200m in high school) has only finished 31st, 40th, and 34th at NXN. Maybe she just needs to get better at competing in big races? We'll see them next weekend at Penn State.
No. 10 Amanda Gehrich, Utah

Most Recent Result: 34th at Notre Dame (16:58)
Take: Gehrich did well at Notre Dame. However, she lost to
Emma Benner
of Purdue (13th in 16:41), and No. 14
Abbey Wheeler
of Providence (28th in 16:51).
Kaitlyn Neal, Nikki Zielinski, Washington

Most Recent Result: Seventh, Eighth at Washington Invite (20:11, 20:19)
Take: These two (unranked according to FloTrack) are a big reason why the Washington women shot up in the rankings this week to No. 3. Neal hails from NXN powerhouse Fayetteville-Manlius in New York, while California native Zielinski was 25th at Foot Locker. They were Washington's fourth and fifth scorers last Saturday and at the Sundodger Invite (competing unattached) a few weeks ago. Keep an eye out for this duo, and this team, at Wisconsin next weekend.
Jessica Drop, Georgia

Most Recent Result: Third at Paul Short (20:13)
Take: Drop, ranked No. 22, finished a sliver behind Penn's Ashley Montgomery and directly in front of West Virginia All-American Jillian Forsey at Paul Short. That's third place out of 405 finishers. She's already been named SEC Freshman of the Week twice, and, surprisingly, the Bulldogs won't race at Wisconsin, Pre-Nationals, or Penn State.